WATER Recommends: July 2014
Tap into what we're reading at the WATER office with the following resources.
All of the books we recommend are available for borrowing from the Carol Murdock Scinto Library in the WATER office. Check out librarything.com for our complete collection. We are grateful to the many publishers who send us review copies to promote to the WATER community.
---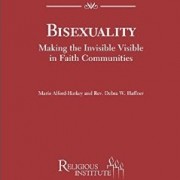 Alford-Harkey, Marie and Haffner, Debra W. BISEXUALITY: MAKING THE INVISIBLE VISIBLE IN FAITH COMMUNITIES. Westport, CT: Religious Institute, 2014 (95 pages, $17.98).
In this new guidebook from the Religious Institute, authors Alford-Harkey and Haffner show us how to give attention to the squished "B" in the LGBTQ sandwich.  Using a nuanced definition of bisexuality, the authors walk readers through the history of bisexuality in America as well as ways to interpret scripture inclusively. They prompt leaders and congregations to focus on the interaction of this oft-invisible sexual identity within religious spaces. To listen to a WATERtalk with the authors, visit this link: http://www.waterwomensalliance.org/watertalk-marie-alford-harkey-and-rev-debra-w-haffner-bisexuality-making-the-invisible-visible-in-faith-communities/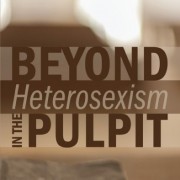 Askew, Emily and Allen Jr., O. Wesley. BEYOND HETEROSEXISM IN THE PULPIT. Eugene, OR: Cascade Books, 2015 (149 pages, $17.10).
Attitudes and teaching about same-sex love are changing before our eyes. Preachers need resources to know how to communicate this new reality in effective ways. This primer helps.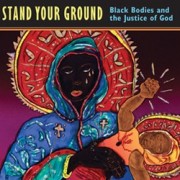 Douglas, Kelly Brown. STAND YOUR GROUND: BLACK BODIES AND THE JUSTICE OF GOD. New York: Orbis Books, 2015 (264 pages, $19.65).
Kelly Brown Douglas examines the socio-cultural forces and history that have formed today's stand-your-ground laws and discriminatory conventions. She analyzes the ways religions and understandings of God have solidified/fortified them. Critically important as we mourn and seek to end the murders and violence on black and brown bodies and loss of our children and loved ones. Timely and much needed reading for all; a stimulus to action.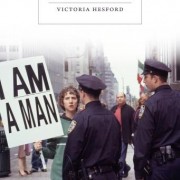 Hesford, Victoria.  FEELING WOMEN'S LIBERATION. Durham, NC: Duke University Press, 2013 (339 pages, $22.60).
This marvelous account details and reconstructs the history of the women's movement in 1970. Hesford sheds light on the movement's white and middle class roots and the ways it was shaped by racism and classism. She explores how the history has been constructed and produced by the media as well as in feminist and queer studies with attention to the 'feminist-as-lesbian' image. Helpful for contextualizing contemporary analysis and looking with fresh perspective at women's liberation.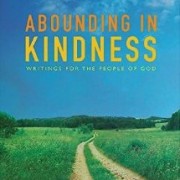 Johnson, Elizabeth A. ABOUNDING IN KINDNESS: WRITING FOR THE PEOPLE OF GOD. Maryknoll, NY: Orbis Books, 2015 (324 pages, $24).
Psalm 103:8 describes the holy as "abounding in kindness," the fundamental point of Elizabeth Johnson's eponymous book. This collection of lectures, essays, and occasional popular pieces (most previously published) is a handy introduction to the work of a prominent Catholic feminist scholar.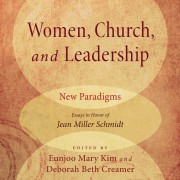 Kim, Eunjoo Mary and Creamer, Deborah Beth. WOMEN, CHURCH, AND LEADERSHIP: NEW PARADIGMS (ESSAYS IN HONOR OF JEAN MILLER SCHMIDT). Eugene Oregon: Pickwick Publications, 2012 (216 pages, $21.60).
The role of women in the church has changed drastically in the past few decades. Kim and Creamer combine scholarly analysis and pastoral application to address the elements that are challenging our definition of leadership in the modern church: gender, globalization, technology, and consumerism. A useful collection for all who seek to redefine leadership in inclusive and transformative ways.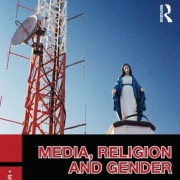 Lövheim, Mia, ed. MEDIA, RELIGION AND GENDER: KEY ISSUES AND NEW CHALLENGES. New York: Routledge, 2013 (214 pages, $44.95).
What do Voodoo practitioners, Twilight fans, and fictional Christian TV heroines have in common? They each are subjects for thought in this new book on media, religion, and gender. Lövheim has curated a collection of scholarly essays which examine the rife overlaps of gender and religion in media representations. For those seeking well-weighted considerations on the way our identities find voice in television, films, and more, this book delivers both broad observations and strikingly micro studies.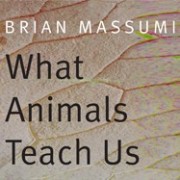 Massumi, Brian. WHAT ANIMALS TEACH US ABOUT POLITICS. Durham, NC: Duke University Press, 2014 (137 pages, $21.95).
The connections between vitally different modes of existence are deeper than we thought. Massumi sweeps us up into lush language and grand metaphors, revealing the complex interplay of the animal, the human, and the political. A beautiful exploration into the political science of the earth, this book adds a behavioral element to the discussion of Carol Adams and other feminist animal activists.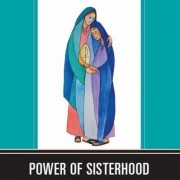 McCarthy, Margaret Cain and Zollmann, Mary Ann, eds. POWER OF SISTERHOOD: WOMEN RELIGIOUS TELL THE STORY OF THE APOSTOLIC VISITATION. Plymouth, UK: University Press of American, Inc., 2014 (220 pages, $29.69).
Women use their power when they tell their own story. This book includes a rigorous history of the Apostolic Visitation of women's religious communities, the results of surveys on how women experienced the Vatican's actions, and some chronicling of the responses from the larger community. This useful compilation is the data needed for rigorous analysis.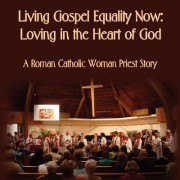 Meehan, Bridget Mary. LIVING GOSPEL EQUALITY NOW: LOVING IN THE HEART OF GOD – A ROMAN CATHOLIC WOMAN PRIEST STORY. College Station, TX: VBW Publishing, 2010 (186 pages, $17.04).
The personal story of one Roman Catholic priest, Bridget Mary seeks to create inclusive communities that do justice.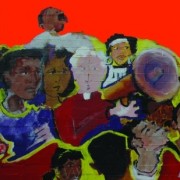 Nanko-Fernandez, Carmen. THEOLOGIZING EN ESPANGLISH. Maryknoll, NY: Orbis Books, 2010 (188 pages, $25.00).
From the very first page, Latina theologian Carmen Nanko-Fernandez hooks readers with a vibrant Spanglish tongue that breaks barreras of mainstream theology and moves right to the corazon of her topic: current population changes in the identity of the Catholic Church and the underrepresentation of Latinas in ministry and leadership roles. She touches on many subjects from racial discriminations faced by Latinas in spaces of worship to the role language plays in bringing religion to light in the world. A must-read for anyone in ministry as we continue to seek espacios diversos, both inclusive and justice-oriented.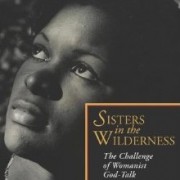 Williams, Delores S. SISTERS IN THE WILDERNESS: THE CHALLENGE OF WOMANIST GOD-TALK (Revised Edition). Maryknoll, NY: Orbis Books, 2013 (260 pages, $10.99).
Williams upholds the biblical Hagar as a model of African American women's struggle and survival as she delves into race, identity, God, community, and hope. This twentieth anniversary edition of a classic features a new forward by another deeply respected pioneer, Katie G. Cannon, who contextualizes and underlines the significance of Williams' shaping of womanist theology. Indispensable. A must-read.
http://www.waterwomensalliance.org/wp-content/uploads/water-logo-rgb-300dpi-1030x208.png
0
0
waterstaff
http://www.waterwomensalliance.org/wp-content/uploads/water-logo-rgb-300dpi-1030x208.png
waterstaff
2015-07-06 10:33:34
2015-07-06 10:33:34
WATER Recommends: July 2015