Visiting Scholars and Ministers
---
Come be a Visiting Minister or Scholar at WATER!
We welcome students, ministers, scholars, and other professionals from around the world to utilize WATER's constantly growing library as well as the knowledge and wisdom of our experienced staff.
Visitors may stay for periods ranging from a week to a year or more. They give a donation based on the length of their visit, their needs and circumstances. All are encouraged to bring both their scholarly concerns, energy, and enthusiasm to share in WATER's invaluable connection with a worldwide feminist religious community.
Past scholars have traveled from as far as Brazil, Australia, Sweden, and Scotland to join us. They have included, for example, a Doctor of Ministry candidate working on feminist liturgy, a Ph.D. candidate writing a dissertation on safety in intimate relationships, a Brazilian scholar wishing to expand her feminist work and English skills, and a minister on sabbatical. We are happy to shape the experience to fit the person by suggesting people to contact, places to visit, resources for research, ideas for worship, and the like. Contact us via waterstaff@hers.com for particulars.
Please check out our WATER-Visiting-Scholars-Application for further details and contact the WATER office with any questions. Applications are accepted throughout the year.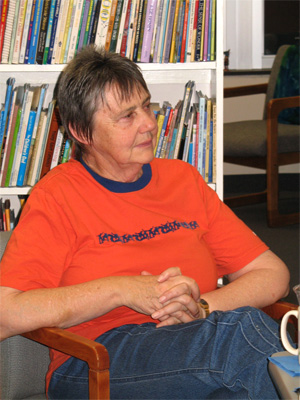 Coralie Ling, Uniting Church, Australia
VISITING SCHOLARS             1988 TO PRESENT
* Official launch of the Visiting Scholar Program at WATER—January 1990 (according to the WATERwheel)
YEAR
NAME
Where are they from?
Additional Information
WATERwheel Entries
1988
15 Belgian and Dutch feminist theologians
Belgium and Netherlands
(Vol. 1, No. 1)
1994
Mary J. Shanahan
Scotland
(Vol. 6, No. 4),

(Vol. 7, No. 1)

1994 (Summer)
Anne Hall
Melbourne, Australia
Good Shepherd Sister
(Vol. 7, No. 3)
1994 – 2018

(November)

Coralie Ling
Melbourne, Australia
Fitzroy Uniting Church
(Vol. 7, No. 2),

(Vol. 7, No. 3),

(Vol. 8, No. 3)

1994
Anna Mae Mayer
(Vol. 7, No. 2)
1995
Herta Leistner
Germany and Netherlands
With 9 German and 1 Dutch Feminist Theologians and Ministers
(Vol. 8, No. 3)
1995-6
Solveig Boasdottir
Iceland
Uppsala University, Sweden
(Vol. 8, No. 4),

(Vol. 9, No. 1),

(Vol. 9, No. 2),

(Vol. 10, No. 2),

(Vol. 11, No. 3)

1995-6
Nina Beckmann
Sweden
Swedish Lutheran Church
(Vol. 11, No. 4)
1999
Sandra Duarte
Sao Paulo, Brasil
Methodist University
(Vol. 11, No. 4)
2001 (Fall)
Marli Wandermurem
Presbyterian minister
(Vol. 14, No. 4),

(Vol. 15, No. 1)

2002 (Fall)
Susan Davis
Bangor Theological Seminary
(Vol. 15, No. 3)
Carol Armstrong-Moore
2004 (Spring)
Maria Moser
Vienna, Austria
(Vol. 17, No. 1)
2010
Leonila Bermisa
Philippines and Hawaii
MM
(Vol. 21, No. 2)
2010
Grace Lauver-Simmons
Gettysburg Seminary
(Vol. 21, No. 2)
2015
Rachel Bundang
Marymount CA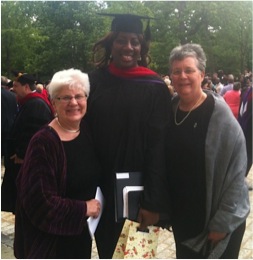 Diann L. Neu, Clarafrancie Cromer (2012 Intern), and Mary E. Hunt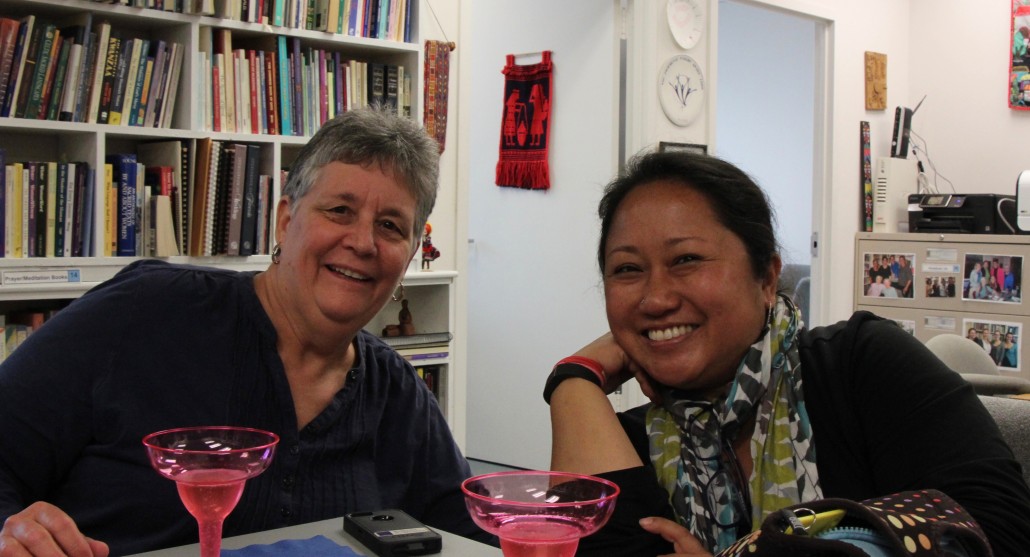 Mary E. Hunt and Rachel Bundang, Convent of the Sacred Heart, San Francisco
"My time as a visiting scholar at WATER was well worth it.  As an independent scholar who works primarily outside the university setting, I do not have regular or ready access to a research library. WATER rightfully takes pride in its fine and ever-growing collection of feminist scholarship in religion, and its holdings provided me so much of what I needed to work on my projects. I also appreciated the intergenerational networking and conversations that took place among staff, interns, and outside thinkers and activists in the world of religion. The directors are intentional about cultivating networks that create spaces and opportunities for community  in academia, religious groups, policy outfits, and other settings. WATER is a tiny organization, but its reach and impact, especially for generations of scholars and ministers, belie its size.  Its work of engagement for transformation continues to be valuable and necessary."  
-Reflection from Rachel Bundang, Visiting Scholar 2015