Books, journals, and newsletters from around the world make up WATER's growing collection of materials in feminist theology, ethics, and ritual.
The WATER library is named for Carol Murdock Scinto, our longtime editor and hero who did an enormous amount of volunteer work to bring this collection into being. May she rest in peace.
Library Highlights 6000+ volumes on:
Feminist theology, ethics, and ritual, as well as related topics
Liberation theologies from many perspectives
Feminist theory, psychology, history and social sciences
Children\'s books in religion
Spirituality, and worship materials . For a complete listing of our periodicals, click here.
Plus 250 back issue related periodicals from women\'s groups around the world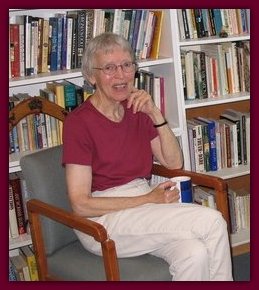 ---
Instructions for use: Search our catalogue using the *lower* search box on the right, which specifies a search in the WATER library. Search results will include a "tag" that indicates in which section of the library to find the book.