Upcoming WATERritual
Tuesday, December 4, 2018 at 7:30 PM ET "Bringing the Light of Wisdom"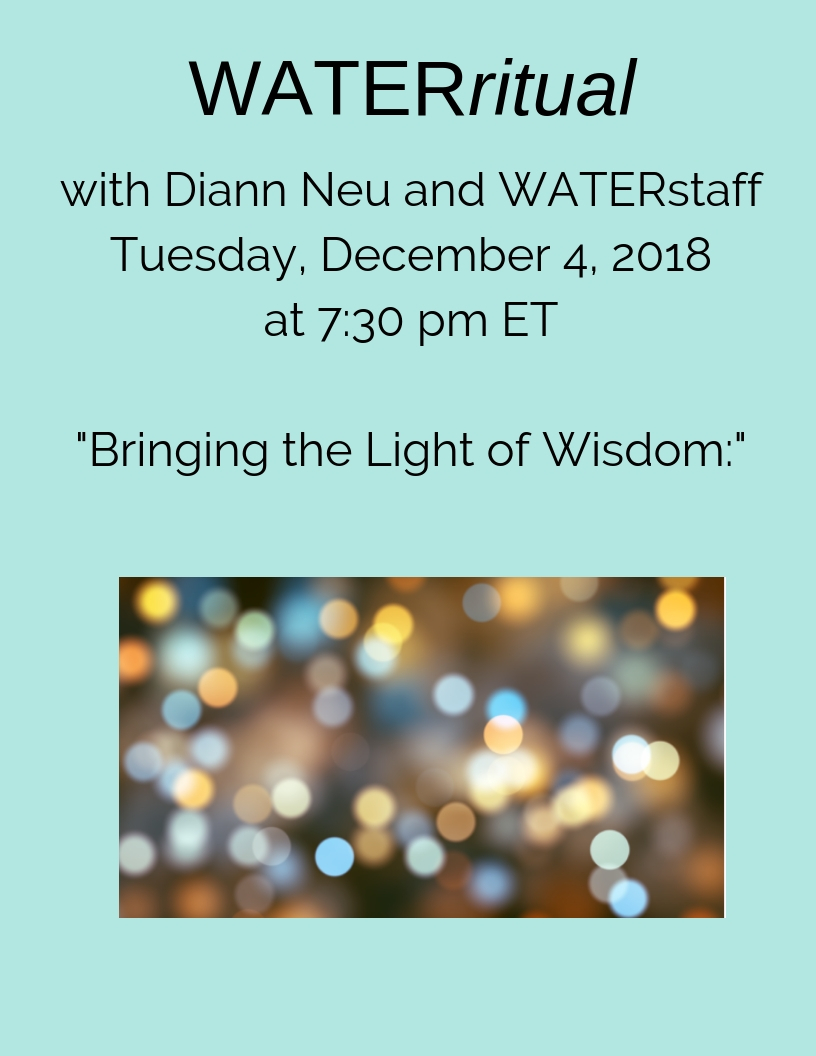 December festivals celebrate the season by blessing light. In this ritual, we will honor women who bring the light of wisdom. We will bring a feminist lens to the season by refocusing waiting, vision, liberation, and wisdom.
WATER offers monthly rituals for prayer and reflection. Created by WATER co-founder Diann L. Neu, these rituals are provided for all as spiritual tools throughout the seasons.
Our monthly ritual series, WATERrituals, gives a space and time for communal celebration of rituals. All are welcome to join the circle, in the WATER office or by phone, as we explore our monthly themes together. WATERritual sessions are listed below and on the homepage of our website.
Sign up for the WATER mailing list to receive monthly rituals and prayers in your inbox, as well as information about upcoming WATERrituals and other WATER events. We hope you find these resources useful and enriching.