WATER Recommends: May 2020
Tap into what we're reading at the WATER office with the following resources.
All of the books we recommend are available for the borrowing from the Carol Murdock Scinto Library in the WATER office. Check out librarything.com for our complete collection. We are grateful to the many publishers who send us review copies to promote to the WATER community.
---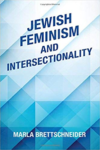 Brettschneider, Marla. JEWISH FEMINISM AND INTERSECTIONALITY.
Albany, NY: SUNY Press, 2016 (195 pages, $23).
Intersectionality is complicated. How anti-Semitism, racism, heterosexism, and other forms of oppression are interwoven are aspects that Marla Brettschneider tackles in this volume. The issues are thorny, but this is a place to start to try to unpack them.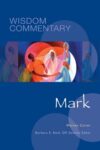 Carter, Warren. WISDOM COMMENTARY: MARK Volume 42. Collegeville, Minnesota: Liturgical Press, 2019. (506 pages, $39.95).
Warren Carter's commentary on Mark is part of the excellent series of Wisdom Commentaries. Contemporary feminist scholars of all genders raise hard questions about gender in a patriarchal historical text, with special attention to how power, authority, racism, etc. intersect. A focus on masculinity in all its contested complexity makes this volume unique. Recommended for general readers and theologians alike who wish to discover the political and social structures of gender and power in the biblical text, with hints for moving toward a more inclusive worldview.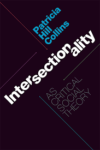 Collins, Patricia Hill. INTERSECTIONALITY AS CRITICAL SOCIAL THEORY. Durham, NC: Duke University Press, 2019 (360 pages, $28).
This is a major work by a renowned scholar. Dr. Collins, a leading Black feminist professor emerita, sets out the contours of intersectional theory and analysis. She lays out the strategic and political implications in unsparing, data-driven scholarship. A must-read for ongoing discussions of useful social scientific materials that illumine the way forward.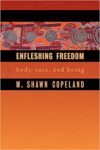 Copeland, Shawn M. ENFLESHING FREEDOM: BODY, RACE, AND BEING. Minneapolis, MN: Fortress Press, 2010. (186 pages, $24.00)
M. Shawn Copeland ties the suffering that African American women have endured with the suffering Christ experienced through historical research as well as references to postmodern racism, discrimination, sexism, bodily abuse, and the lasting effects of colonialism. Copeland writes, "If the cries of the victims are the voice of God, then the faces of the victims are the face of God, the bodies of the victims are the body of God." (p.101) Readers will find the book illuminating as a womanist theological way to enflesh freedom.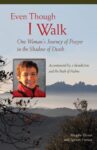 Heras, Magda and Ignasi Fossas. EVEN THOUGH I WALK: ONE WOMAN'S JOURNEY OF PRAYER IN THE SHADOW OF DEATH. Collegeville, MN: Liturgical Press, 2019. (152 pages, $19.95).
A Spanish cardiologist dealing with late stage cancer converses with a Benedictine physician who is a priest at the Benedictine Monastery at Montserrat about basic spiritual questions. Dr. Heras' honest grappling with the inexplicable, and Dr. Fossas' sincere effort to be helpful using biblical materials, especially the Psalms, make for an inspiring read. Death is inevitable but this story shows that we can midwife one another along the way.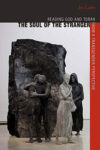 Ladin, Joy. THE SOUL OF THE STRANGER: READING GOD AND TORAH FROM A TRANSGENDER PERSPECTIVE. Waltham, MA: Brandeis University Press, 2019. (184 pages, $29.95)
In reading and interpreting the Torah through a transgender lens, Joy Ladin provides new insight into the ways the Torah engages questions of gender identity and of God who exists outside of gender binaries. The new questions that Ladin asks provide deep insight into how defying gender expectations and binaries is central to the stories of the Torah. This book has an important call for faith communities to embrace the soul of the stranger – a call to welcome both God who is wholly other, and those who, like God, exist outside prescribed roles and expectations.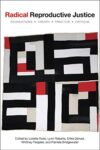 Ross, Loretta J., Lynn Roberts, Erika Derkas, Whitney Peoples & Pamela Bridgewater Toure, editors. RADICAL REPRODUCTIVE JUSTICE: FOUNDATIONS, THEORY, PRACTICE, CRITIQUE. New York, NY: Feminist Press, 2017. (455 pages, $29.95)
This collection of essays center the voices and experiences of women of color in the United States in the work of reproductive justice. Reproductive justice engages questions beyond the pro-life/pro-choice debate. An RJ framework interrogates the right to have/not have children and the right to safely parent children, and the ways these rights are jeopardized in American institutions and politics. This is a must read that broadens the discussion on reproductive freedom and amplifies the voices of people who are at the forefront of reproductive justice struggles.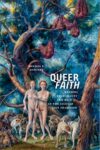 Sanchez, Melissa E. QUEER FAITH: READING PROMISCUITY AND RACE IN THE SECULAR LOVE TRADITION. New York, NY: New York University Press, 2019. (344 pages, $35.00)
Melissa E. Sanchez takes up questions of faith, desire, monogamy, and race in her readings of premodern Christian theology and poetry alongside contemporary philosophy and politics. Through her "promiscuous reading" of these texts, Sanchez encourages readers to see how Christian faith can counter oppressive narratives of race and sexuality. A dense read but worth the effort to understand the complexity of queerness as a new mode of being.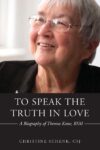 Schenk, Christine, CSJ TO SPEAK THE TRUTH IN LOVE: A BIOGRAPHY OF THERESA KANE, RSM, Maryknoll, NY: Orbis Books, 2019. (320 pages, $25)
This is a riveting biography of an iconic figure. Theresa Kane, RSM, welcomed Pope John Paul II to the US with reference to women's claim on full membership in their church. She led her community in struggles against Rome on tubal ligations in Mercy hospitals and the right of members of religious orders to serve in political office. Chris Schenk gives the reader a well written, richly resourced volume from which to learn about a great feminist and the many women and communities with which she continues to collaborate. Five stars!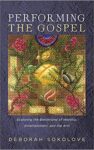 Sokolove, Deborah. PERFORMING THE GOSPEL: EXPLORING THE BORDERLAND OF WORSHIP, ENTERTAINMENT AND THE ARTS. Eugene, OR: Cascade Books, 2019. (206 pages, $20.00)
Deborah Sokolove interrogates the commonly asked questions at the intersection of Christian worship and entertainment and seeks to breakdown the distinctions between them. Through interviews with twenty-one scholars, dancers, actors and musicians, she highlights the ways in which performance can meaningfully enhance a worship experience. Recommended for those who seek ways to incorporate art into liturgy and worship.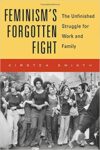 Swinth, Kirsten. FEMINISM'S FORGOTTEN FIGHT: THE UNFINISHED STRUGGLE FOR WORK AND FAMILY. Cambridge, MA: London, England: Harvard University Press, 2018. (339 pages, $35).
Kirsten Swinth eloquently discusses feminist movements throughout history focusing on the second wave fights for equality in the 60s and 70s. Women of all races both at home and at work struggled for equality. Narratives of women of color belie the notion of feminist movements driving all women into workplaces. Even opponents of the movement contributed to its aspirations in that adherents were creative in their responses. This book is highly recommended for persons committed to the ongoing work of feminist social justice.

Zagano, Phyllis. WOMEN: ICONS OF CHRIST. Mahwah, NJ: Paulist Press, 2020. (121 Pages, $14.95)
In plain, clear, unambiguous prose Phyllis Zagano puts to rest the bogus arguments against women being ordained as deacons and priests. Of course women image Christ as much as men do, and of course women are not tainted so as to have to be kept away from the sacred. Read the history. Teachings to the contrary are simply outmoded, outdated, wrong. Dr. Zagano advocates for the diaconate, but presbyterate supporters will finds lots here for their case. Both cases are now so embarrassingly obvious that this book should settle the question and let us move along to thinking about how best to meet pastoral needs.
http://www.waterwomensalliance.org/wp-content/uploads/Screen-Shot-2018-11-01-at-12.15.34-PM.png
0
0
waterstaff
http://www.waterwomensalliance.org/wp-content/uploads/Screen-Shot-2018-11-01-at-12.15.34-PM.png
waterstaff
2020-05-15 13:26:21
2020-05-15 13:30:28
WATER Recommends: May 2020
WATER Recommends: June 2015
Tap into what we're reading at the WATER office with the following resources.
All of the books we recommend are available for the borrowing from the Carol Murdock Scinto Library in the WATER office. Check out librarything.com for our complete collection. We are grateful to the many publishers who send us review copies to promote to the WATER community.
---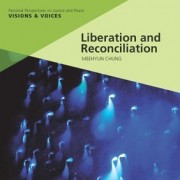 Chung, Meehyun. LIBERATION AND RECONCILIATION. Geneva, Switzerland: World Council of Churches Publications, 2014 (142 pages, $7).
Korean feminist theology comes alive in these pages. Liberation and reconciliation are hallmarks of the divided peninsula. Meehyun writes accessibly for a broad audience contributing biblical as well as spiritual insights.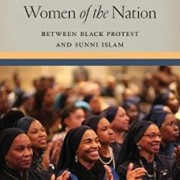 Gibson, Dawn-Marie and Karim, Jamillah. WOMEN OF THE NATION: BETWEEN BLACK PROTEST AND SUNNI ISLAM. New York: New York University Press, 2014 (263 pages, $23.40).
This book is a thorough history of American Muslim women's experiences in the Nation of Islam from the strict and organized pre-1975 structure to the more inclusive and liberating modern-day structures. Gibson and Karim thoughtfully and critically draw out a study of black women's accounts of the Nation of Islam with descriptive analyses of the race, gender, and class politics that shaped these women's efforts to find a theology consistent with their own life experiences.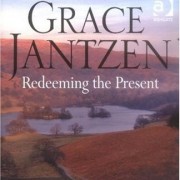 Graham, Elaine L., ed. GRACE JANTZEN: REDEEMING THE PRESENT. Surrey, England: Ashgate Publishing Limited, 2009 (269 pages, $44.96).
An anthology by colleagues and students on the work and inspirations of feminist philosopher Grace Jantzen, this collection is a wide-ranging resource detailing her influence on gender, Western culture, and religion. Her vision for a society focused on life and natality is explored by a wide range of voices. This is an important work for newcomers to Jantzen's thought and followers of her broad scholarship alike.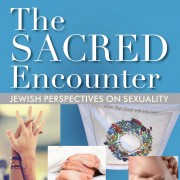 Grushcow, Rabbi Lisa J., ed. THE SACRED ENCOUNTER: JEWISH PERSPECTIVES ON SEXUALITY. New York: CCAR Press, 2014 (765 pages, $23.50).
Rabbi Lisa Grushcow has compiled a tome to be placed beside the holy books as a primary source on Judaism and sexuality.  She joins the important voices of Denise Eger, Laura Geller, and Jane Rachel Litman in the Jewish tradition of questioning and interpreting a lush field of topics, from the complications of marriage when  Alzheimer's intrudes to the history of LGBTQ members in the Reform movement.  If you find yourself wondering about life and love in the Jewish body, have no fear, "The Sacred Encounter" is here.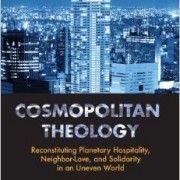 Kang, Namsoon. COSMOPOLITAN THEOLOGY: RECONSTITUTING PLANETARY HOSPITALITY, NEIGHBOR-LOVE, AND SOLIDARITY IN AN UNEVEN WORLD. St. Louis, MO: Chalice Press, 2013 (252 pages, $26.39).
A beautifully accessible proposal for cosmopolitan theology rooted in the embrace of global unity, radical compassion, and inclusion that goes beyond gender, race, religion, sexuality, and nationality. Dr. Kang outlines with depth and readability her strategies for a more connected and loving world. Academic precision and passionate activism are her hallmarks.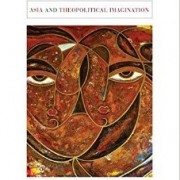 Kang, Namsoon. DIASPORIC FEMINIST THEOLOGY: ASIA AND THEOPOLITICAL IMAGINATION. Minneapolis: Fortress Press, 2014 (378 pages, $39).
Dr. Kang shapes new, critical, and expansive feminist theological discourses through the lens of diaspora which transform and transcend current concepts of gender, identity, globalization, and postcolonialism. This important work has immense reverberations and will be refreshing to those seeking cutting edge ways of doing feminist theology.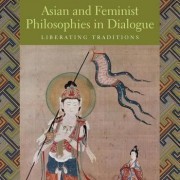 McWeeny, Jennifer and Butnor, Ashby, eds. ASIAN AND FEMINIST PHILOSOPHIES IN DIALOGUE: LIBERATING TRADITIONS. New York: Columbia University Press, 2014 (318 pages, $31.50).
A wonderful introduction to feminist comparative philosophy and methodology, this diverse collection investigates ancient Asian philosophies through a feminist lens while guiding the reader along with detailed explanations and definitions. This modern exploration into traditional cultural constructions and concepts of the self will help novice and expert alike.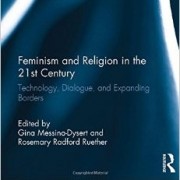 Messina-Dysert, Gina and Ruether, Rosemary Radford, eds. FEMINISM AND RELIGION IN THE 21ST CENTURY: TECHNOLOGY, DIALOGUE, AND EXPANDING BORDERS. New York: Routledge Press, 2015 (217 pages, $134.87).
A compelling exploration of technology's effects on the field of feminism and religion through essays by a varied group of theologians. The collection makes a stunning case for how technology fosters expanded dialogue, spreads the feminist revolution, and shapes the future of the movement. Authors critique the downfalls of social networks as well as the problems of media elitism. Nonetheless, the remarkable pluses of technology for feminist religious studies shine forth.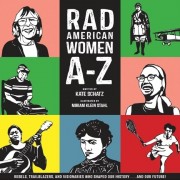 Schatz, Kate and Stahl, Miriam Klein (illustrator). RAD AMERICAN WOMEN: A-Z. San Francisco, CA: City Lights Books, 2015 (64 pages, $14.95).
With these wondrous women and Klein Stahl's visionary visuals to match, Schatz rouses the reader's own rad-ness. Technically a book for kids, this alphabetical anthology will cheer feminists and aspiring feminists of all ages. Important, intersectional, and influential.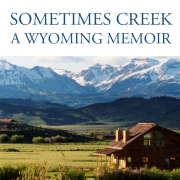 Shepard, Florence Rose Krall. SOMETIMES CREEK: A WYOMING MEMOIR. Durango, Colorado: Raven's Eye Press, 2012 (354 pages, $18).
A captivating story written with verve, this memoir is a rich reflection on a complex life. Flo Shepard explores seasons, sensations, scholarship in a delectable display of nature writing in all of its spiritual beauty.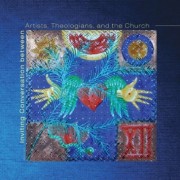 Sokolove, Deborah. SANCTIFYING ART: INVITING CONVERSATIONS BETWEEN ARTISTS, THEOLOGIANS, AND THE CHURCH. Eugene, Oregon: Cascade Books, 2013 (190 pages, $22).
Sokolove examines the complexity of our relationship to art, guiding us through cultural shifts and personal musings. She widens the spaces between those three small letters a-r-t until we float in that strange jumble of quotidian and sublime – art every bit as colorful, dynamic, and holy as laundry drying on a line. Sokolove's contemplations are rich starting points for those considering the plentiful intersections of art, worship, selfhood, and society.