WATER Recommends: January 2019
Tap into what we're reading at the WATER office with the following resources.
All of the books we recommend are available for the borrowing from the Carol Murdock Scinto Library in the WATER office. Check out librarything.com for our complete collection. We are grateful to the many publishers who send us review copies to promote to the WATER community.
---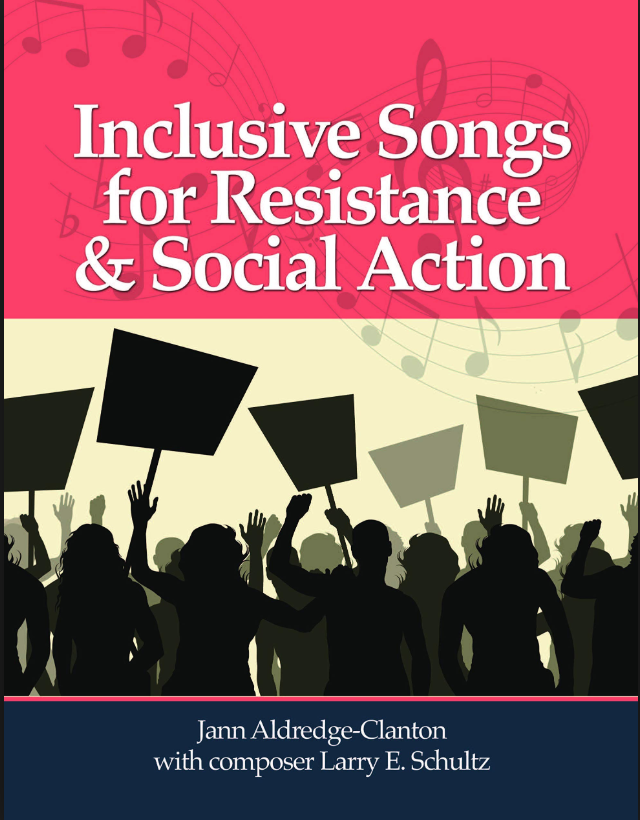 Aldredge-Clanton, Jann, with composer Larry E. Schultz. INCLUSIVE SONGS FOR RESISTANCE & SOCIAL ACTION.  Burnet, TX: Eakin Press, 2018 (130 pages, $19.95).
Movements for change are fueled by potlucks and music. This music–some new words to traditional tunes and other original compositions–is designed to nourish spirits in today's women's, anti-racism, and human rights movements. Use it in interfaith gatherings and in congregations that appreciate that the medium, in this case, the music, is the message.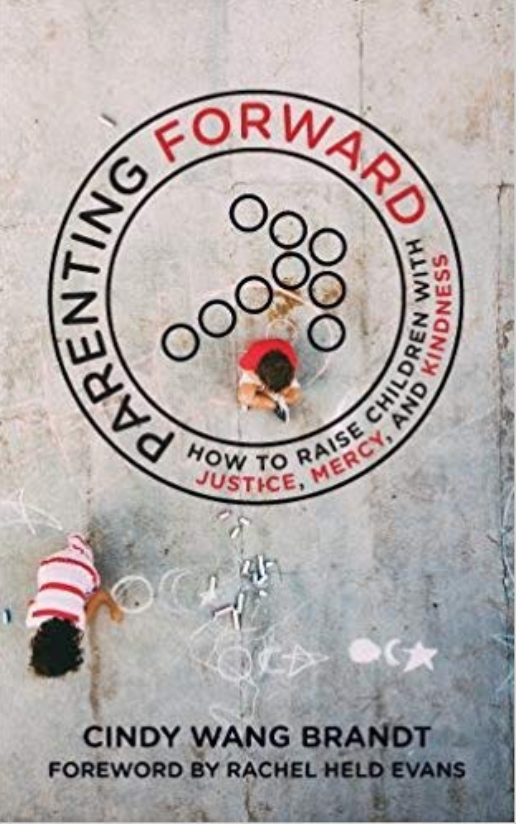 Brandt, Cindy Wang. PARENTING FORWARD: HOW TO RAISE CHILDREN WITH JUSTICE, MERCY, AND KINDNESS.  Grand Rapids, MI: Wm. B. Eerdmans Publishing Co., 2019 (181 pages, $17.99).
Evangelicals will have a hard time arguing with the values and practices that result in giving children a running start in a diverse and changing world. Many other people will see how compatible justice, mercy, and kindness are with the hope of a more inclusive, accepting, and welcoming culture. Taste and see here.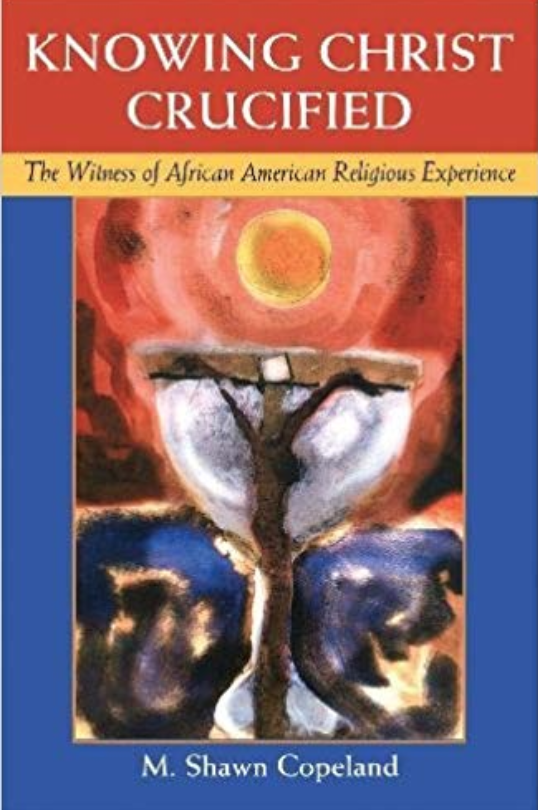 Copeland, M. Shawn. KNOWING CHRIST CRUCIFIED: THE WITNESS OF AFRICAN AMERICAN RELIGIOUS EXPERIENCE. Maryknoll, NY: Orbis Books, 2018 (198 pages, $24).
Highly esteemed Catholic theologian M. Shawn Copeland is more than a reliable witness. She is a skilled academic who knows how to weave the threads of oppression into the new fabric of justice, using historical, theological, musical, philosophical, and faith-filled resources. She honors both the legacy of African American slaves and the 21st century #BlackLivesMatter movement. In this clearly written, accessible book, the praxis of solidarity is the meaning of discipleship.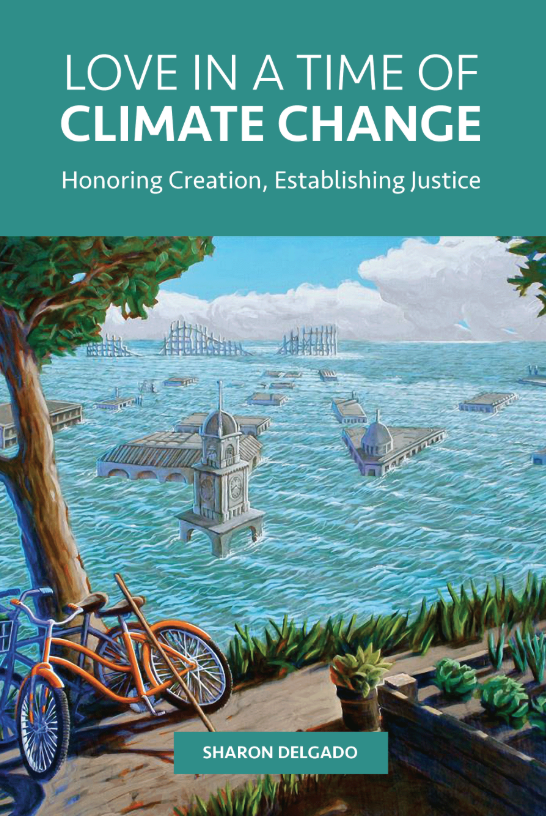 Delgado, Sharon. LOVE IN A TIME OF CLIMATE CHANGE: HONORING CREATION, ESTABLISHING JUSTICE. Minneapolis, MN: Fortress Press 2017 (226 pages, $29).
Sharon Delgado presents an informative and comprehensive look at the urgency of climate change and the need for the church to respond. Her arguments are written lovingly using work from John Wesley and scripture to compel readers into action. An accessible and timely read about a disastrous issue.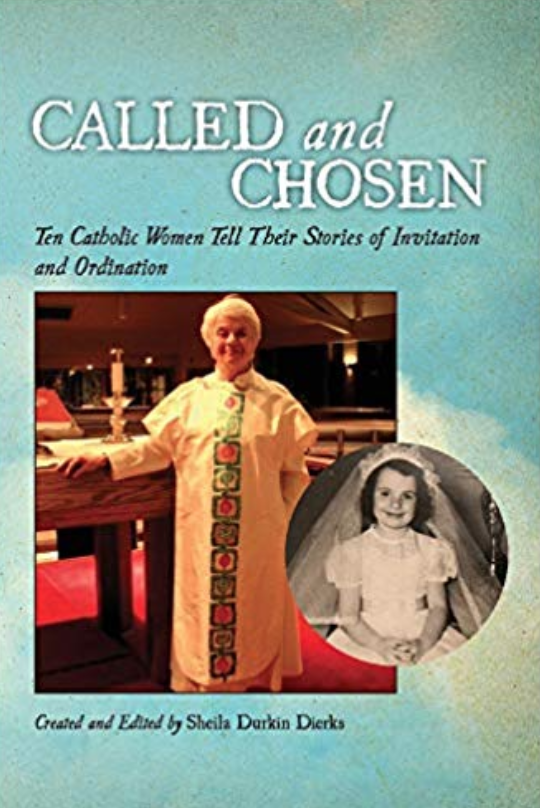 Dierks, Sheila Durkin. CALLED AND CHOSEN: TEN CATHOLIC WOMEN TELL THEIR STORIES OF INVITATION AND ORDINATION. Boulder, CO: WovenWord Press, 2018 (143 pages, $15).
These ten stories of women who exercise their ministerial vocations despite the institutional Roman Catholic Church's inability to recognize their work represent the tip of a growing iceberg. Catholic women's creativity and dedication, their commitment to education and training signal a new vibrancy for Catholicism shorn of its patriarchal trappings. May other stories follow as this new chapter in church history unfolds..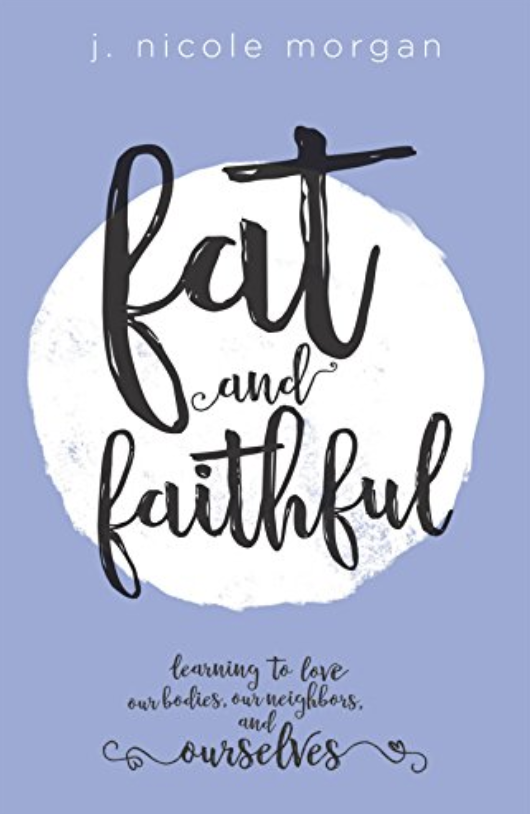 Morgan, Nicole J., FAT AND FAITHFUL: LEARNING TO LOVE OUR BODIES, OUR NEIGHBORS, AND OURSELVES. Minneapolis: Fortress Press, 2018 (246 pages, $17).
Morgan dissects the way in which evangelical Christians often see the fat body (her term) as sinful or gluttonous. Through personal experience and biblical research, Morgan illustrates that a thin body does not mean a holy body and that all bodies are holy. This theological approach to body image, complete with how-to resources and medical references, is useful for incorporating healthy body concepts into a life of faith.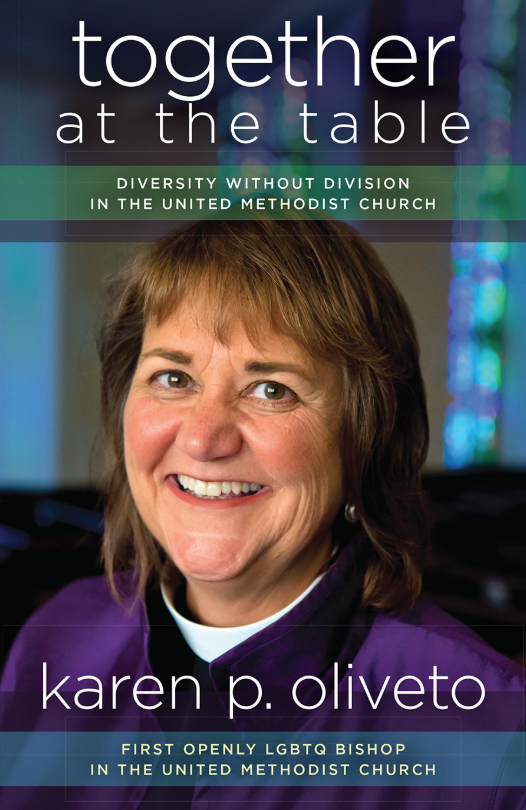 Oliveto, Karen P. TOGETHER AT THE TABLE: DIVERSITY WITHOUT DIVISION IN THE UNITED METHODIST CHURCH. Louisville, KY: Westminster John Knox Press, 2018 (181 pages, $16).
Good luck keeping people of this author's quality out of ministry. It would be easier to close all the churches than exclude an obviously gifted and giving, insightful and spiritual leader like Karen Oliveto. Read her story as a template of so many LGBTIQ people's lives given, if not always received, by churches that claim to be Christian.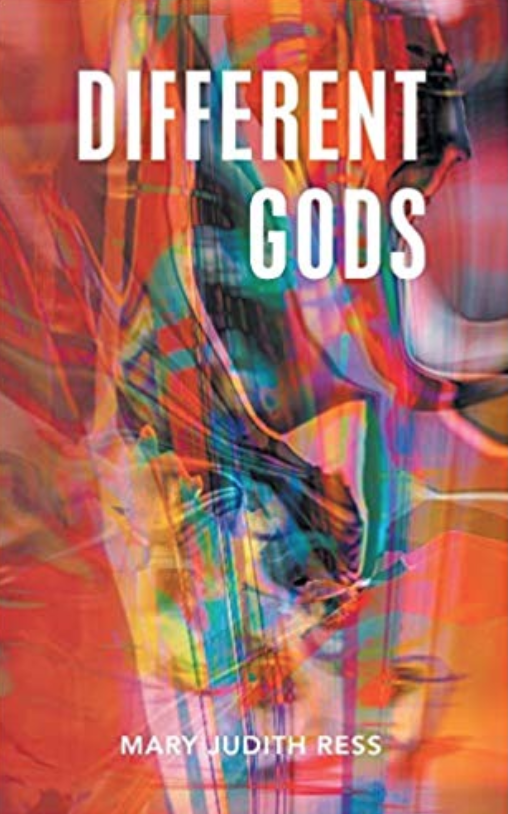 Ress, Mary Judith. DIFFERENT GODS. Bloomington, IN: iUnverse, 2018 (345 page, $21).
Ecofeminist theologian Judy Ress joins Ivone Gebara and Susan Brooks Thistlethwaite, among other colleagues in the field, writing novels as a way to articulate complex religious questions. This well written page-turner is the story of Mary Clare, a progressive nun like so many of her cohort, who runs a women's shelter until repressive church officials insist on her ouster. Undaunted, her Reiki skills prove useful for a wounded former Franciscan priest in a tale of dueling cosmologies, murders, curanderos/as, Shining Light, forgiveness, and passion. Don't miss it if you want to probe the complexity of life and fiction, truth and poetry!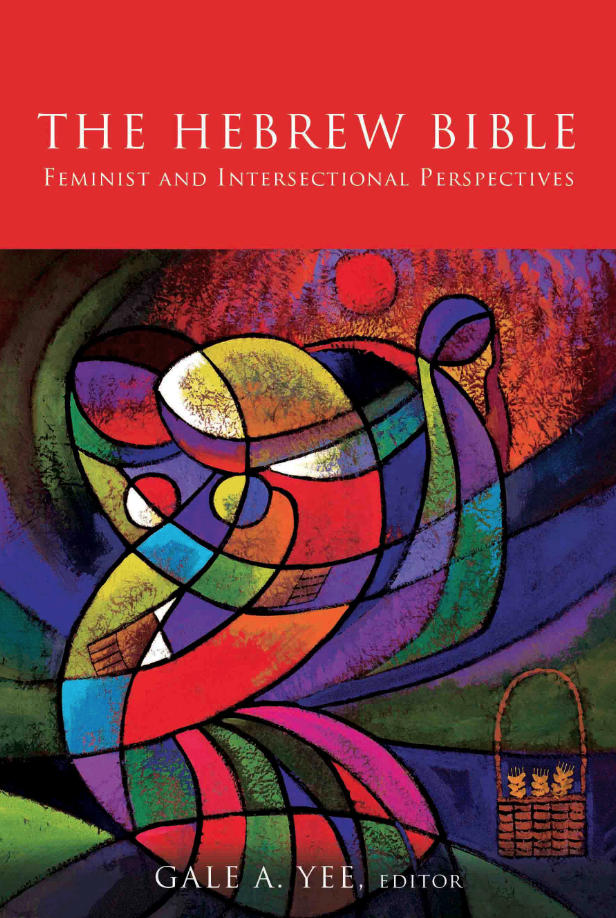 Yee, Gale A., Editor. THE HEBREW BIBLE: FEMINIST AND INTERSECTIONAL PERSPECTIVES. Minneapolis: Fortress Press, 2018 (183 pages, $19).
The opening essay, "Introduction: Definitions, Explorations, and Intersections" by Gale Yee is a classic on interstructural approaches to biblical criticism. The essays by various scholars that follow take these foundational insights the next steps. This is a wonderful book for serious but accessible, inclusive study of Hebrew Scriptures.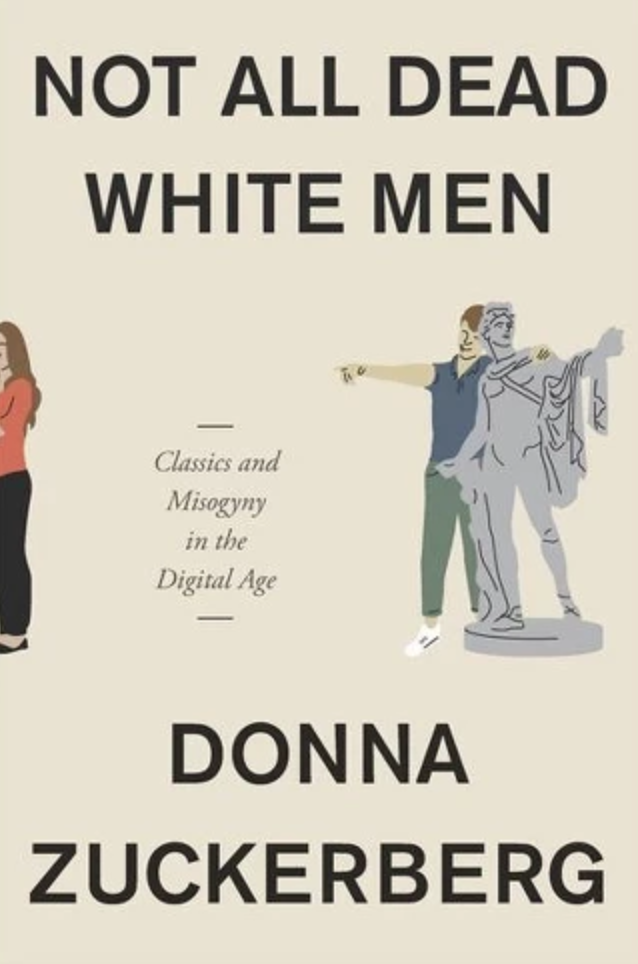 Zuckerberg, Donna. NOT ALL DEAD WHITE MEN: CLASSICS AND MISOGYNY IN THE DIGITAL AGE. Cambridge, MA: Harvard University Press, 2018 (270 pages, $27.95).
Zuckerberg examines the online community of the Alt-Right or "manosphere," an anti-feminist group of white men who use the classics to justify their belief that white men are oppressed. She argues for a feminist inclusive interpretation of the classics to combat the toxic  justifications. An accessible and insightful read for anyone– no background of Greek philosophy needed.
http://www.waterwomensalliance.org/wp-content/uploads/Screen-Shot-2018-11-01-at-12.15.34-PM.png
0
0
waterstaff
http://www.waterwomensalliance.org/wp-content/uploads/Screen-Shot-2018-11-01-at-12.15.34-PM.png
waterstaff
2019-01-23 14:38:41
2019-01-25 14:11:42
WATER Recommends: January 2019
WATER Recommends: June 2015
Tap into what we're reading at the WATER office with the following resources.
All of the books we recommend are available for the borrowing from the Carol Murdock Scinto Library in the WATER office. Check out librarything.com for our complete collection. We are grateful to the many publishers who send us review copies to promote to the WATER community.
---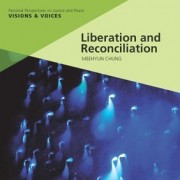 Chung, Meehyun. LIBERATION AND RECONCILIATION. Geneva, Switzerland: World Council of Churches Publications, 2014 (142 pages, $7).
Korean feminist theology comes alive in these pages. Liberation and reconciliation are hallmarks of the divided peninsula. Meehyun writes accessibly for a broad audience contributing biblical as well as spiritual insights.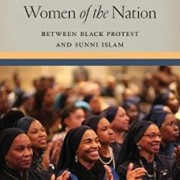 Gibson, Dawn-Marie and Karim, Jamillah. WOMEN OF THE NATION: BETWEEN BLACK PROTEST AND SUNNI ISLAM. New York: New York University Press, 2014 (263 pages, $23.40).
This book is a thorough history of American Muslim women's experiences in the Nation of Islam from the strict and organized pre-1975 structure to the more inclusive and liberating modern-day structures. Gibson and Karim thoughtfully and critically draw out a study of black women's accounts of the Nation of Islam with descriptive analyses of the race, gender, and class politics that shaped these women's efforts to find a theology consistent with their own life experiences.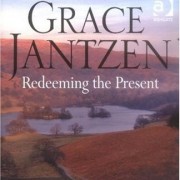 Graham, Elaine L., ed. GRACE JANTZEN: REDEEMING THE PRESENT. Surrey, England: Ashgate Publishing Limited, 2009 (269 pages, $44.96).
An anthology by colleagues and students on the work and inspirations of feminist philosopher Grace Jantzen, this collection is a wide-ranging resource detailing her influence on gender, Western culture, and religion. Her vision for a society focused on life and natality is explored by a wide range of voices. This is an important work for newcomers to Jantzen's thought and followers of her broad scholarship alike.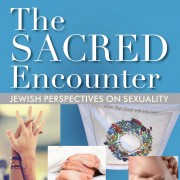 Grushcow, Rabbi Lisa J., ed. THE SACRED ENCOUNTER: JEWISH PERSPECTIVES ON SEXUALITY. New York: CCAR Press, 2014 (765 pages, $23.50).
Rabbi Lisa Grushcow has compiled a tome to be placed beside the holy books as a primary source on Judaism and sexuality.  She joins the important voices of Denise Eger, Laura Geller, and Jane Rachel Litman in the Jewish tradition of questioning and interpreting a lush field of topics, from the complications of marriage when  Alzheimer's intrudes to the history of LGBTQ members in the Reform movement.  If you find yourself wondering about life and love in the Jewish body, have no fear, "The Sacred Encounter" is here.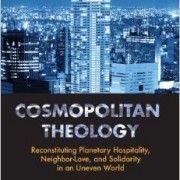 Kang, Namsoon. COSMOPOLITAN THEOLOGY: RECONSTITUTING PLANETARY HOSPITALITY, NEIGHBOR-LOVE, AND SOLIDARITY IN AN UNEVEN WORLD. St. Louis, MO: Chalice Press, 2013 (252 pages, $26.39).
A beautifully accessible proposal for cosmopolitan theology rooted in the embrace of global unity, radical compassion, and inclusion that goes beyond gender, race, religion, sexuality, and nationality. Dr. Kang outlines with depth and readability her strategies for a more connected and loving world. Academic precision and passionate activism are her hallmarks.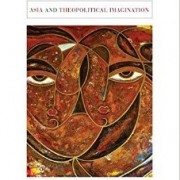 Kang, Namsoon. DIASPORIC FEMINIST THEOLOGY: ASIA AND THEOPOLITICAL IMAGINATION. Minneapolis: Fortress Press, 2014 (378 pages, $39).
Dr. Kang shapes new, critical, and expansive feminist theological discourses through the lens of diaspora which transform and transcend current concepts of gender, identity, globalization, and postcolonialism. This important work has immense reverberations and will be refreshing to those seeking cutting edge ways of doing feminist theology.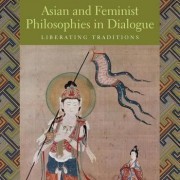 McWeeny, Jennifer and Butnor, Ashby, eds. ASIAN AND FEMINIST PHILOSOPHIES IN DIALOGUE: LIBERATING TRADITIONS. New York: Columbia University Press, 2014 (318 pages, $31.50).
A wonderful introduction to feminist comparative philosophy and methodology, this diverse collection investigates ancient Asian philosophies through a feminist lens while guiding the reader along with detailed explanations and definitions. This modern exploration into traditional cultural constructions and concepts of the self will help novice and expert alike.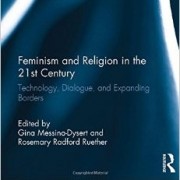 Messina-Dysert, Gina and Ruether, Rosemary Radford, eds. FEMINISM AND RELIGION IN THE 21ST CENTURY: TECHNOLOGY, DIALOGUE, AND EXPANDING BORDERS. New York: Routledge Press, 2015 (217 pages, $134.87).
A compelling exploration of technology's effects on the field of feminism and religion through essays by a varied group of theologians. The collection makes a stunning case for how technology fosters expanded dialogue, spreads the feminist revolution, and shapes the future of the movement. Authors critique the downfalls of social networks as well as the problems of media elitism. Nonetheless, the remarkable pluses of technology for feminist religious studies shine forth.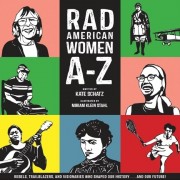 Schatz, Kate and Stahl, Miriam Klein (illustrator). RAD AMERICAN WOMEN: A-Z. San Francisco, CA: City Lights Books, 2015 (64 pages, $14.95).
With these wondrous women and Klein Stahl's visionary visuals to match, Schatz rouses the reader's own rad-ness. Technically a book for kids, this alphabetical anthology will cheer feminists and aspiring feminists of all ages. Important, intersectional, and influential.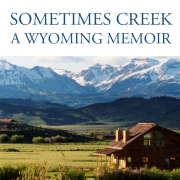 Shepard, Florence Rose Krall. SOMETIMES CREEK: A WYOMING MEMOIR. Durango, Colorado: Raven's Eye Press, 2012 (354 pages, $18).
A captivating story written with verve, this memoir is a rich reflection on a complex life. Flo Shepard explores seasons, sensations, scholarship in a delectable display of nature writing in all of its spiritual beauty.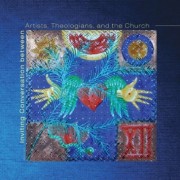 Sokolove, Deborah. SANCTIFYING ART: INVITING CONVERSATIONS BETWEEN ARTISTS, THEOLOGIANS, AND THE CHURCH. Eugene, Oregon: Cascade Books, 2013 (190 pages, $22).
Sokolove examines the complexity of our relationship to art, guiding us through cultural shifts and personal musings. She widens the spaces between those three small letters a-r-t until we float in that strange jumble of quotidian and sublime – art every bit as colorful, dynamic, and holy as laundry drying on a line. Sokolove's contemplations are rich starting points for those considering the plentiful intersections of art, worship, selfhood, and society.