WATER Recommends: September 2019
Tap into what we're reading at the WATER office with the following resources.
All of the books we recommend are available for the borrowing from the Carol Murdock Scinto Library in the WATER office. Check out librarything.com for our complete collection. We are grateful to the many publishers who send us review copies to promote to the WATER community.
---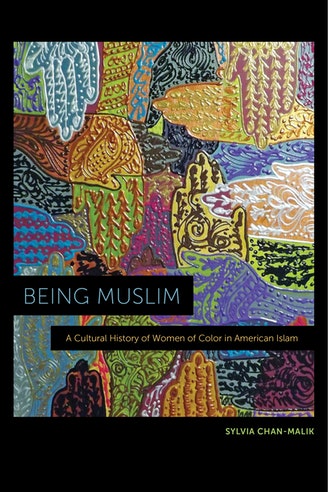 Chan-Malik, Sylvia. BEING MUSLIM: A CULTURAL HISTORY OF WOMEN OF COLOR IN AMERICAN ISLAM. New York, NY: New York University Press, 2018 (275 pages, $29.00).  
Sylvia Chan-Malik offers a skillfully nuanced and empowering history of Muslim women in the US,centering her historical narrative on Black American Muslim women. She argues that the concept of effective insurgency and racial-religious form are particularly relevant. She traces the relationships between Muslim women of color and American society from the Ahmadiyya Movement in the 1920s to the Civil Rights Movement and post-9/11 sentiment. Valuable to any reader interested in US history, culture, and Muslim feminisms.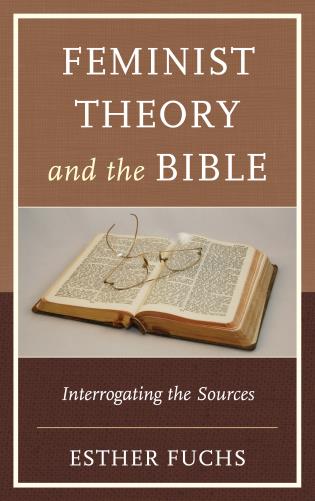 Fuchs, Esther. FEMINIST THEORY AND THE BIBLE: INTERROGATING THE SOURCES. Lanham, MD: Lexington Books, 2016 (149 pages, $ 42.00).
Esther Fuchs writes, "Feminist biblical studies is at this point a hypothetical context for a dialogue between feminism and other discourses of oppression, a dialogue that has yet to take place" (p. 10). This book shows how such a conversation might fruitfully unfold. The challenge is to get it into the hands of readers across disciplines who can engage in it.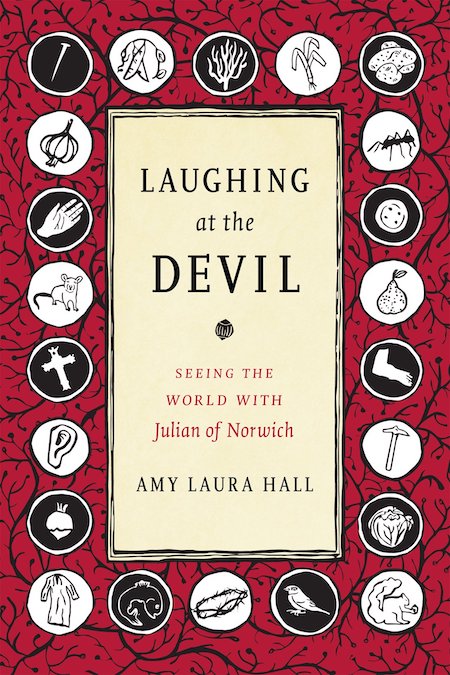 Hall, Amy Laura. LAUGHING AT THE DEVIL: SEEING THE WORLD WITH JULIAN OF NORWICH. Durham, NC: Duke University Press, 2018 (124 pages, $18.95). 
Christian Ethics professor, Amy Hall, writes an unconventional religious memoir, bringing her interpretive expertise of Julian of Norwich to personal grapples with evil and modern anxieties of mainstream American society. She finds profound inspiration in the words and life of this misinterpreted medieval visionary, for example, in Julian's vision that salvation is a single point containing all of time. Recommended for readers seeking perspectives on pain and modernity, and who enjoy a bold, conversational voice.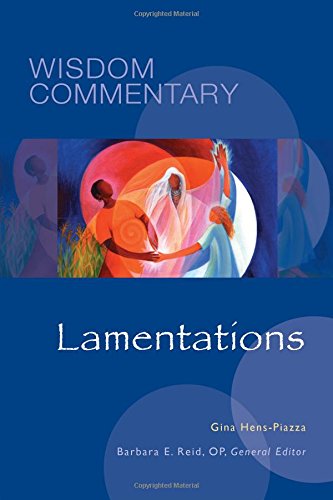 Hens-Piazza, Gina. LAMENTATIONS, Wisdom Commentary Volume 30. Collegeville, MN: the Liturgical Press, 2017 (162 pages, $29.95).
Woman Zion suffers like her sisters. "Victimizing the Victim, Violating the Already Violated (Lam.1:18-22)" (p.16) makes Lamentations a hard biblical text to read. This thorough and thoughtful commentary includes powerful reflections from students and ministers in many contexts. The goal, to use a complicated biblical text to illuminate the complexity of suffering and strategies to alleviate it, is achieved with gracious style.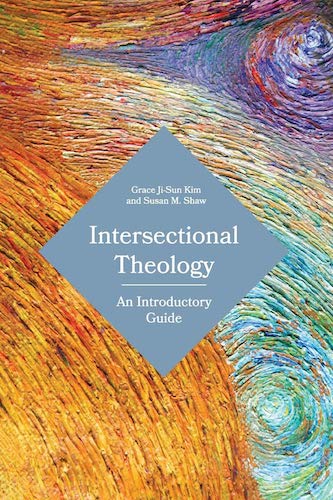 Kim, Grace Ji-Sun and Shaw, Susan M. INTERSECTIONAL THEOLOGY: AN INTRODUCTORY GUIDE. Minneapolis, MN: Fortress Press, 2018 (111 pages, $29).
How life experiences influence understandings of the divine is a critical question when using intersectionality as a theological method. The authors describe the origins of intersectionality and connect it to the wisdom of liberation theologians. They point out the important tension that comes with honoring multiple perspectives, leading readers to embrace nuance as crucial, humanity as complex, and the importance of social location in theological studies– not a simple task.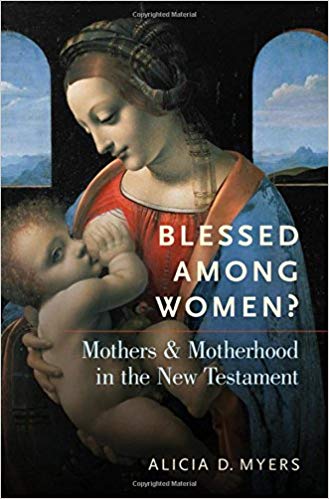 Myers, Alicia D. BLESSED AMONG WOMEN?: MOTHERS AND MOTHERHOOD IN THE NEW TESTAMENT. New York, NY: Oxford University Press, 2017 (160 pages, $99). 
Alicia D. Myers invites readers to examine their conception of motherhood through a careful study of maternal metaphors in Scripture. Using gender analysis and audience criticism, Myers critiques some Scripturally based interpretations of women's roles and female bodies. She undermines ideas of salvation that are based on the outdated notion that the masculine represents perfection and lays a foundation to move beyond idealized images of womanhood.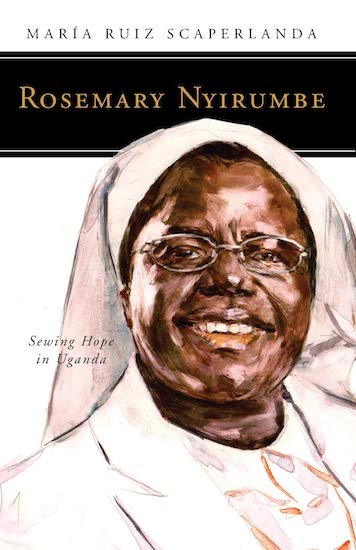 Scaperlanda, Maria Ruiz. ROSEMARY NYIRUMBE: SEWING HOPE IN UGANDA. Collegeville, MN: the Liturgical Press, 2019 (168 pages, $14.95).
The story of this remarkable Ugandan sister is a chilling page-turner. Her work with children who were sex slaves and soldiers is a powerful example of women religious in service of the poorest of the poor, standing up to the most powerful forces (e.g. Idi Amin, et al). It is hard to read about the violence and to comprehend the horrors, but Rosemary Nyirumbe's courage and that of her companions edifies and inspires.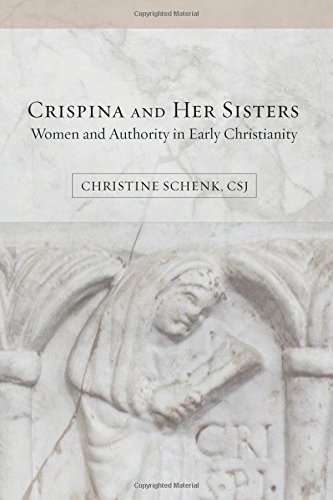 Schenk, Christine. CRISPINA AND HER SISTERS: WOMEN AND AUTHORITY IN EARLY CHRISTIANITY. Minneapolis, MN: Fortress Press, 2017 (480 pages, $29.00).
Schenk offers background into the hard lives of First Century women who persevered and found the Church to be one of the only places that saw them as people. Phoebe, Lydia, Junia, and Thecla remind that people just need to dig a little deeper to find the leaders of the Church who have always been there. A good intro for thinking about women's leadership in historical perspective relying on archeology, especially funeral art, to confirm the active presence of Christian women from the beginning.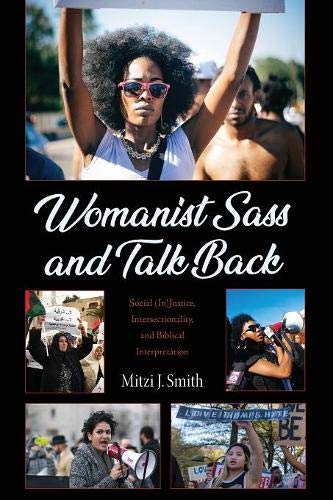 Smith, Mitzi J. WOMANIST SASS AND TALK BACK: SOCIAL (IN)JUSTICE, INTERSECTIONALITY, AND BIBLICAL INTERPRETATION. Eugene, OR: Cascade Books, 2018 (158 pages, $16.34).
Mitzi J. Smith addresses oppression with biblical interpretation from her perspective as an African American womanist biblical scholar and ordained minister. She brilliantly interlaces biblical text with current examples of injustice ranging from water as a human right to police brutality. A must read for anyone interested in learning about the agency of sass through a womanist lens.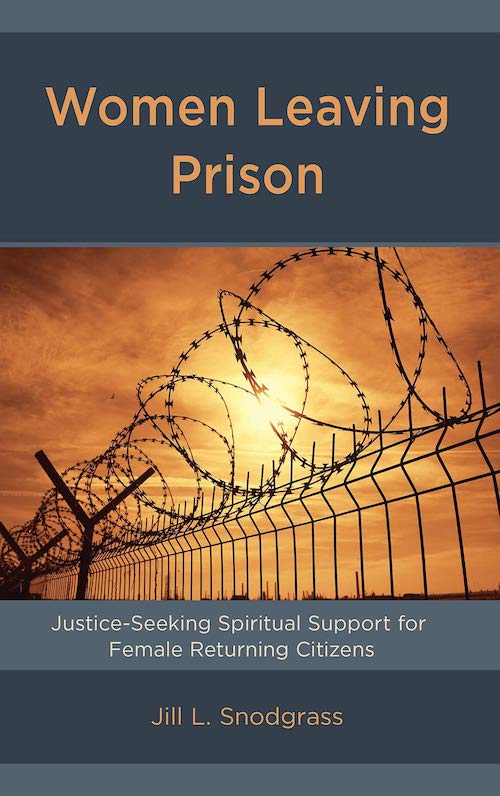 Snodgrass, Jill L. WOMEN LEAVING PRISON. London, UK: Lexington Books, 2019 (229 pages, $95.00). 
Jill Snodgrass provides an overview built of case studies on pastoral support for women as they leave prison, paying special attention to areas for much needed improvement. She addresses many socio-economic variables in her portrait of returning sisters by providing data and individual interviews. She concludes with an appreciative look at Project Sister Connect, which is designed to appropriately address the holistic, humanistic process of successful support for women leaving incarceration.
http://www.waterwomensalliance.org/wp-content/uploads/Screen-Shot-2018-11-01-at-12.15.34-PM.png
0
0
waterstaff
http://www.waterwomensalliance.org/wp-content/uploads/Screen-Shot-2018-11-01-at-12.15.34-PM.png
waterstaff
2019-07-25 14:53:07
2019-07-25 16:04:25
WATER Recommends: September 2019
WATER Recommends: June 2015
Tap into what we're reading at the WATER office with the following resources.
All of the books we recommend are available for the borrowing from the Carol Murdock Scinto Library in the WATER office. Check out librarything.com for our complete collection. We are grateful to the many publishers who send us review copies to promote to the WATER community.
---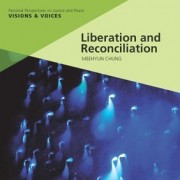 Chung, Meehyun. LIBERATION AND RECONCILIATION. Geneva, Switzerland: World Council of Churches Publications, 2014 (142 pages, $7).
Korean feminist theology comes alive in these pages. Liberation and reconciliation are hallmarks of the divided peninsula. Meehyun writes accessibly for a broad audience contributing biblical as well as spiritual insights.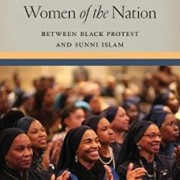 Gibson, Dawn-Marie and Karim, Jamillah. WOMEN OF THE NATION: BETWEEN BLACK PROTEST AND SUNNI ISLAM. New York: New York University Press, 2014 (263 pages, $23.40).
This book is a thorough history of American Muslim women's experiences in the Nation of Islam from the strict and organized pre-1975 structure to the more inclusive and liberating modern-day structures. Gibson and Karim thoughtfully and critically draw out a study of black women's accounts of the Nation of Islam with descriptive analyses of the race, gender, and class politics that shaped these women's efforts to find a theology consistent with their own life experiences.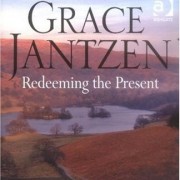 Graham, Elaine L., ed. GRACE JANTZEN: REDEEMING THE PRESENT. Surrey, England: Ashgate Publishing Limited, 2009 (269 pages, $44.96).
An anthology by colleagues and students on the work and inspirations of feminist philosopher Grace Jantzen, this collection is a wide-ranging resource detailing her influence on gender, Western culture, and religion. Her vision for a society focused on life and natality is explored by a wide range of voices. This is an important work for newcomers to Jantzen's thought and followers of her broad scholarship alike.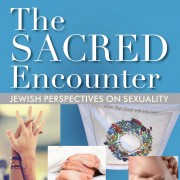 Grushcow, Rabbi Lisa J., ed. THE SACRED ENCOUNTER: JEWISH PERSPECTIVES ON SEXUALITY. New York: CCAR Press, 2014 (765 pages, $23.50).
Rabbi Lisa Grushcow has compiled a tome to be placed beside the holy books as a primary source on Judaism and sexuality.  She joins the important voices of Denise Eger, Laura Geller, and Jane Rachel Litman in the Jewish tradition of questioning and interpreting a lush field of topics, from the complications of marriage when  Alzheimer's intrudes to the history of LGBTQ members in the Reform movement.  If you find yourself wondering about life and love in the Jewish body, have no fear, "The Sacred Encounter" is here.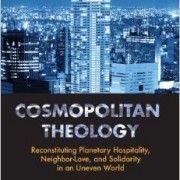 Kang, Namsoon. COSMOPOLITAN THEOLOGY: RECONSTITUTING PLANETARY HOSPITALITY, NEIGHBOR-LOVE, AND SOLIDARITY IN AN UNEVEN WORLD. St. Louis, MO: Chalice Press, 2013 (252 pages, $26.39).
A beautifully accessible proposal for cosmopolitan theology rooted in the embrace of global unity, radical compassion, and inclusion that goes beyond gender, race, religion, sexuality, and nationality. Dr. Kang outlines with depth and readability her strategies for a more connected and loving world. Academic precision and passionate activism are her hallmarks.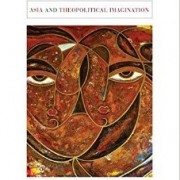 Kang, Namsoon. DIASPORIC FEMINIST THEOLOGY: ASIA AND THEOPOLITICAL IMAGINATION. Minneapolis: Fortress Press, 2014 (378 pages, $39).
Dr. Kang shapes new, critical, and expansive feminist theological discourses through the lens of diaspora which transform and transcend current concepts of gender, identity, globalization, and postcolonialism. This important work has immense reverberations and will be refreshing to those seeking cutting edge ways of doing feminist theology.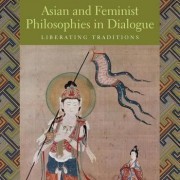 McWeeny, Jennifer and Butnor, Ashby, eds. ASIAN AND FEMINIST PHILOSOPHIES IN DIALOGUE: LIBERATING TRADITIONS. New York: Columbia University Press, 2014 (318 pages, $31.50).
A wonderful introduction to feminist comparative philosophy and methodology, this diverse collection investigates ancient Asian philosophies through a feminist lens while guiding the reader along with detailed explanations and definitions. This modern exploration into traditional cultural constructions and concepts of the self will help novice and expert alike.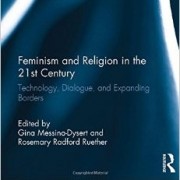 Messina-Dysert, Gina and Ruether, Rosemary Radford, eds. FEMINISM AND RELIGION IN THE 21ST CENTURY: TECHNOLOGY, DIALOGUE, AND EXPANDING BORDERS. New York: Routledge Press, 2015 (217 pages, $134.87).
A compelling exploration of technology's effects on the field of feminism and religion through essays by a varied group of theologians. The collection makes a stunning case for how technology fosters expanded dialogue, spreads the feminist revolution, and shapes the future of the movement. Authors critique the downfalls of social networks as well as the problems of media elitism. Nonetheless, the remarkable pluses of technology for feminist religious studies shine forth.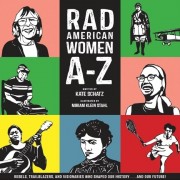 Schatz, Kate and Stahl, Miriam Klein (illustrator). RAD AMERICAN WOMEN: A-Z. San Francisco, CA: City Lights Books, 2015 (64 pages, $14.95).
With these wondrous women and Klein Stahl's visionary visuals to match, Schatz rouses the reader's own rad-ness. Technically a book for kids, this alphabetical anthology will cheer feminists and aspiring feminists of all ages. Important, intersectional, and influential.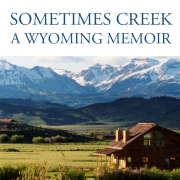 Shepard, Florence Rose Krall. SOMETIMES CREEK: A WYOMING MEMOIR. Durango, Colorado: Raven's Eye Press, 2012 (354 pages, $18).
A captivating story written with verve, this memoir is a rich reflection on a complex life. Flo Shepard explores seasons, sensations, scholarship in a delectable display of nature writing in all of its spiritual beauty.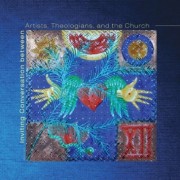 Sokolove, Deborah. SANCTIFYING ART: INVITING CONVERSATIONS BETWEEN ARTISTS, THEOLOGIANS, AND THE CHURCH. Eugene, Oregon: Cascade Books, 2013 (190 pages, $22).
Sokolove examines the complexity of our relationship to art, guiding us through cultural shifts and personal musings. She widens the spaces between those three small letters a-r-t until we float in that strange jumble of quotidian and sublime – art every bit as colorful, dynamic, and holy as laundry drying on a line. Sokolove's contemplations are rich starting points for those considering the plentiful intersections of art, worship, selfhood, and society.