Liturgy, Ritual, and Ceremony Planning
Creating and celebrating feminist liturgies and rituals to strengthen women and empower their communities for healing and social change.
WATER, the Women's Alliance for Theology, Ethics and Ritual, is a major force in the feminist liturgical movement.  Diann L. Neu has been creating and celebrating feminist liturgies with communities locally, nationally, and internationally for more than thirty years.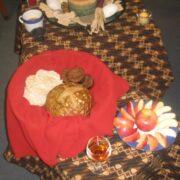 For decades women have brought feminism into faith communities, churches and cathedrals, synagogues and sacred circles.  Many liturgists and theologians, women from every walk of life, some children and men, now participate in the feminist liturgical movement.  These liturgies challenge religious communities to rethink the basics of religious practice: interpretations of scriptures, liturgical language and symbols, and strictures applied only to women. Women-church communities and women's spiritual support groups, sacred circles and small faith communities, worship services and prayer meetings celebrated by communities around the world are enriched by feminist ritual work. These are the goals of WATER's ritual program.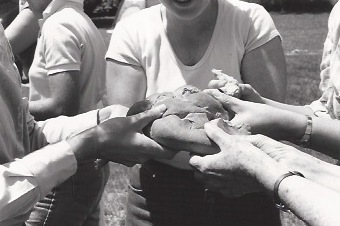 WATER's Liturgy, Ritual, and Ceremony Planning project is four-fold.
We meet with individuals, couples, and groups to design and celebrate the liturgies, rituals, and ceremonies they need.
We host a monthly WATERritual group at the WATER office or by phone.
We publish liturgies in our newsletter, WATERwheel. We write books and resources (below) around liturgy and ritual.
We teach others how to create liturgies, rituals, and ceremonies.
Resources for Purchase
When you order the following liturgies, rituals, and seders directly from WATER you support our work. Most can only be purchased through WATER. Order through our online store or  fill out this form and mail it with your payment to WATER.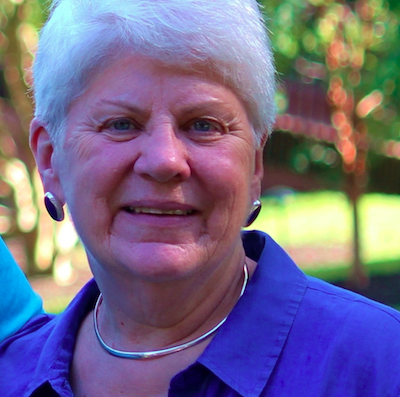 Contact
Diann L. Neu
Women's Alliance for Theology Ethics and Ritual
8121 Georgia Avenue
Silver Spring MD 20910