WATER Recommends: July 2017
Tap into what we're reading at the WATER office with the following resources.
All of the books we recommend are available for the borrowing from the Carol Murdock Scinto Library in the WATER office. Check out librarything.com for our complete collection. We are grateful to the many publishers who send us review copies to promote to the WATER community.
---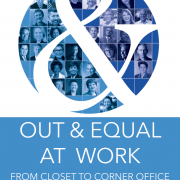 Berry, Selisse. OUT AND EQUAL AT WORK: FROM CLOSET TO CORNER OFFICE, 20th Anniversary Edition. San Francisco, CA: Out & Equal Workplace Advocates, 2016 (207 pages).
What happens when a theologically trained, deeply committed woman is denied ordination because of her sexuality yet feels called to make justice? Out and Equal is celebrating twenty years as the go-to organization for LGBTIQ+ work place equality because the Presbyterian Church missed the chance to put Selisse Berry's powerful skills to work. Now 95% of Fortune 500 companies have such policies. Let the rest of the world, including religions, catch up and act accordingly. Ad multos annos, Selisse.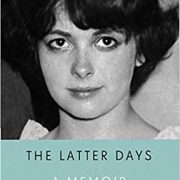 Freeman, Judith, THE LATTER DAYS: A MEMOIR. New York, NY: Pantheon Books, 2016 (336 pages, $11.29).
The Latter Days is a gripping memoir about a girl growing up in a patriarchal world. Freeman's account of the joys and pain of her Mormon upbringing and journey to a new consciousness will surely resonate with women's experiences across the religious spectrum. A well-written and honest portrayal of the challenges of self-discovery, a must read. Listen to our May WATERtalk with Judith Freeman here.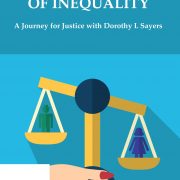 Freyne, Gail Grossman. THE CURIOUS CASE OF INEQUALITY: A JOURNEY FOR JUSTICE WITH DOROTHY L. SAYERS. Hindmarsh, South Australia: 2017 (153 PAGES, $29.49).
Would that it weren't so, but gender binaries are all too present with males still holding the upper hand in just about every situation. Between Dorothy Sayers' insights and Gail Freyne's wisdom there are ways to cope, indeed to transform this pernicious reality. Consider the case: "Is any husband better than none at all? Of course not. It is for this reason that I advocate the single life—married or not." A book to launch a thousand discussions.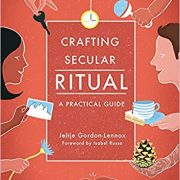 Gordon-Lennox, Jeltje. CRAFTING SECULAR RITUAL: A PRACTICAL GUIDE. London, UK: Jessica Kingsley Publishers, 2017 (175 pages, $15.94).
Jeltje Gordon-Lennox explores the enduring tradition of ritual throughout human history and makes a convincing argument for the importance of ritual, religious or not, in daily life. Weaving theoretical with practical, she provides tools, checklists, and guidelines for creating meaningful, secular rituals. An informative and clear guide for anyone who wants to celebrate life's key moments outside the traditional or institutional.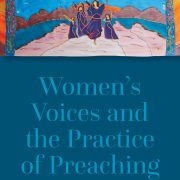 Gross, Nancy Lammers. WOMEN'S VOICES AND THE PRACTICE OF PREACHING. Grand Rapids, MI: Wm. B. Eerdmans Publishing Co., 2017 (182 pages, $20).
Ever been told your voice is too soft? This study of the physical (and emotional) aspects of how women use our voices enlightens as it instructs. Creating our "full-body" voices is not an easy task. Given the many challenges women face: eating disorders, abuse, destruction of self-confidence, racism, ableism, and impossible physical standards it is a wonder that any come to full voice ever. And yet readers/preachers persist thanks to books like this.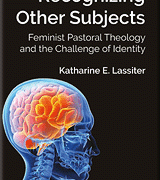 Lassiter, Katharine E. RECOGNIZING OTHER SUBJECTS: FEMINIST PASTORAL THEOLOGY AND THE CHALLENGE OF IDENTITY. Eugene, OR: Pickwick Publications, 2015 (200 pages, $25). 
Looking at theories of recognition from a feminist perspective, Lassiter suggests that recognition, misrecognition, or the negation of recognition are at the heart of justice work in pastoral care. She claims that, "pastoral theologians are called to account for the power that they hold through social identities or locations." Relying on Judith Butler, Marcella Althaus Reid, and some feminist pastoral theologians she addresses identity formation on both individual and systemic levels. An approachable and necessary read for those interested in understanding the interconnectedness of identity formation, theology, and injustice.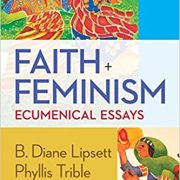 Lipsett, B. Diane and Phyllis Trible, editors. FAITH + FEMINISM: ECUMENICAL ESSAYS. Louisville, KY: Westminster John Knox Press, 2014 (288 pages, $35). 
Essays from the Phyllis Trible Lecture Series at Wake Forest School of Divinity feature a variety of international feminist voices. They are found in three sections: Biblical Studies; Interreligious Ventures; Theology and Ethics. Through thoughtful editing, Trible and Lispsett invite readers into dialogue and challenge all who pick up this book to talk with one another across differences.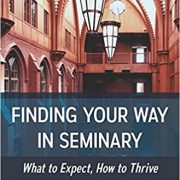 Mellott, David M., FINDING YOUR WAY IN SEMINARY: WHAT TO EXPECT, HOW TO THRIVE. Louisville, KY: Westminster John Knox Press, 2016 (196 pages, $22.00).
Readers are guided through the practical steps of deciding to go to seminary and navigating theological education. Mellott challenges readers to think about issues of race, class, gender, and sexual orientation, especially how privilege and supremacy "are embedded in our theological institutions and our theologies." Finding Your Way offers both prospective seminarians and current students important insights and information about making the most of their time in graduate studies in religion.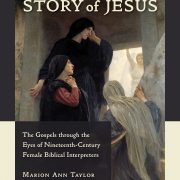 Taylor, Marion Ann and Heather E. Weir, Editors. WOMEN IN THE STORY OF JESUS: THE GOSPELS THROUGH THE EYES OF NINETEENTH-CENTURY FEMALE BIBLICAL INTERPRETERS. Grand Rapids, MI: Wm. B. Eerdmans Publishing Co., 2016 (288 pages, $35.00).
Travel diaries, sermons, children's lessons and commentaries tell the stories of Biblical women through the perspectives of nineteenth-century women writers, suffragists, poets, preachers, educators, and activists. Taylor and Weir thoughtfully weave together the narratives of Biblical women and the feminist interpretations of the texts. Study Questions encourage readers to dig deeper into the exegesis and find their own stories.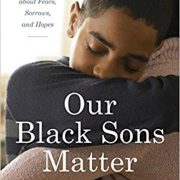 Yancy, George, Maria del Guadalupe Davidson, and Susan Hadley, editors. OUR BLACK SONS MATTER: MOTHERS TALK ABOUT FEARS, SORROWS, AND HOPES. Lanham, MD: Rowman & Littlefield, 2016 (227 pages, $34).
A poignant collection of thirty-two essays, poems, and letters from a diverse group of mothers raising black sons, biological and not. These women convey the fear, challenge, and joy of nurturing and loving children in a culture where violence against black bodies is normalized. Priority reading for understanding current forms of oppression because #BlackLivesMatter.
http://www.waterwomensalliance.org/wp-content/uploads/Screen-Shot-2018-11-01-at-12.15.34-PM.png
0
0
waterstaff
http://www.waterwomensalliance.org/wp-content/uploads/Screen-Shot-2018-11-01-at-12.15.34-PM.png
waterstaff
2017-07-26 14:25:45
2017-07-26 14:30:28
WATER Recommends: July 2017
WATER Recommends: June 2015
Tap into what we're reading at the WATER office with the following resources.
All of the books we recommend are available for the borrowing from the Carol Murdock Scinto Library in the WATER office. Check out librarything.com for our complete collection. We are grateful to the many publishers who send us review copies to promote to the WATER community.
---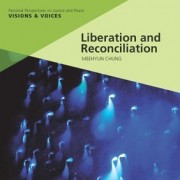 Chung, Meehyun. LIBERATION AND RECONCILIATION. Geneva, Switzerland: World Council of Churches Publications, 2014 (142 pages, $7).
Korean feminist theology comes alive in these pages. Liberation and reconciliation are hallmarks of the divided peninsula. Meehyun writes accessibly for a broad audience contributing biblical as well as spiritual insights.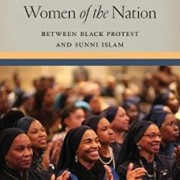 Gibson, Dawn-Marie and Karim, Jamillah. WOMEN OF THE NATION: BETWEEN BLACK PROTEST AND SUNNI ISLAM. New York: New York University Press, 2014 (263 pages, $23.40).
This book is a thorough history of American Muslim women's experiences in the Nation of Islam from the strict and organized pre-1975 structure to the more inclusive and liberating modern-day structures. Gibson and Karim thoughtfully and critically draw out a study of black women's accounts of the Nation of Islam with descriptive analyses of the race, gender, and class politics that shaped these women's efforts to find a theology consistent with their own life experiences.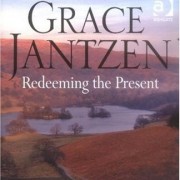 Graham, Elaine L., ed. GRACE JANTZEN: REDEEMING THE PRESENT. Surrey, England: Ashgate Publishing Limited, 2009 (269 pages, $44.96).
An anthology by colleagues and students on the work and inspirations of feminist philosopher Grace Jantzen, this collection is a wide-ranging resource detailing her influence on gender, Western culture, and religion. Her vision for a society focused on life and natality is explored by a wide range of voices. This is an important work for newcomers to Jantzen's thought and followers of her broad scholarship alike.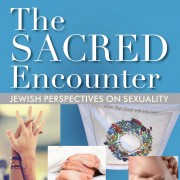 Grushcow, Rabbi Lisa J., ed. THE SACRED ENCOUNTER: JEWISH PERSPECTIVES ON SEXUALITY. New York: CCAR Press, 2014 (765 pages, $23.50).
Rabbi Lisa Grushcow has compiled a tome to be placed beside the holy books as a primary source on Judaism and sexuality.  She joins the important voices of Denise Eger, Laura Geller, and Jane Rachel Litman in the Jewish tradition of questioning and interpreting a lush field of topics, from the complications of marriage when  Alzheimer's intrudes to the history of LGBTQ members in the Reform movement.  If you find yourself wondering about life and love in the Jewish body, have no fear, "The Sacred Encounter" is here.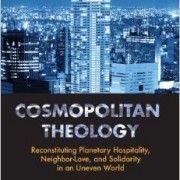 Kang, Namsoon. COSMOPOLITAN THEOLOGY: RECONSTITUTING PLANETARY HOSPITALITY, NEIGHBOR-LOVE, AND SOLIDARITY IN AN UNEVEN WORLD. St. Louis, MO: Chalice Press, 2013 (252 pages, $26.39).
A beautifully accessible proposal for cosmopolitan theology rooted in the embrace of global unity, radical compassion, and inclusion that goes beyond gender, race, religion, sexuality, and nationality. Dr. Kang outlines with depth and readability her strategies for a more connected and loving world. Academic precision and passionate activism are her hallmarks.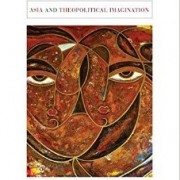 Kang, Namsoon. DIASPORIC FEMINIST THEOLOGY: ASIA AND THEOPOLITICAL IMAGINATION. Minneapolis: Fortress Press, 2014 (378 pages, $39).
Dr. Kang shapes new, critical, and expansive feminist theological discourses through the lens of diaspora which transform and transcend current concepts of gender, identity, globalization, and postcolonialism. This important work has immense reverberations and will be refreshing to those seeking cutting edge ways of doing feminist theology.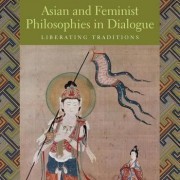 McWeeny, Jennifer and Butnor, Ashby, eds. ASIAN AND FEMINIST PHILOSOPHIES IN DIALOGUE: LIBERATING TRADITIONS. New York: Columbia University Press, 2014 (318 pages, $31.50).
A wonderful introduction to feminist comparative philosophy and methodology, this diverse collection investigates ancient Asian philosophies through a feminist lens while guiding the reader along with detailed explanations and definitions. This modern exploration into traditional cultural constructions and concepts of the self will help novice and expert alike.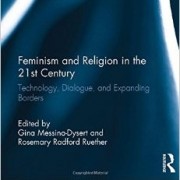 Messina-Dysert, Gina and Ruether, Rosemary Radford, eds. FEMINISM AND RELIGION IN THE 21ST CENTURY: TECHNOLOGY, DIALOGUE, AND EXPANDING BORDERS. New York: Routledge Press, 2015 (217 pages, $134.87).
A compelling exploration of technology's effects on the field of feminism and religion through essays by a varied group of theologians. The collection makes a stunning case for how technology fosters expanded dialogue, spreads the feminist revolution, and shapes the future of the movement. Authors critique the downfalls of social networks as well as the problems of media elitism. Nonetheless, the remarkable pluses of technology for feminist religious studies shine forth.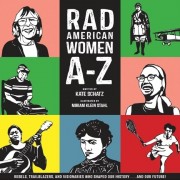 Schatz, Kate and Stahl, Miriam Klein (illustrator). RAD AMERICAN WOMEN: A-Z. San Francisco, CA: City Lights Books, 2015 (64 pages, $14.95).
With these wondrous women and Klein Stahl's visionary visuals to match, Schatz rouses the reader's own rad-ness. Technically a book for kids, this alphabetical anthology will cheer feminists and aspiring feminists of all ages. Important, intersectional, and influential.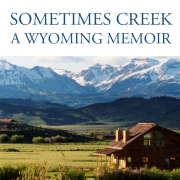 Shepard, Florence Rose Krall. SOMETIMES CREEK: A WYOMING MEMOIR. Durango, Colorado: Raven's Eye Press, 2012 (354 pages, $18).
A captivating story written with verve, this memoir is a rich reflection on a complex life. Flo Shepard explores seasons, sensations, scholarship in a delectable display of nature writing in all of its spiritual beauty.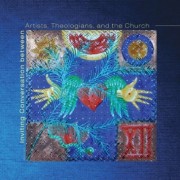 Sokolove, Deborah. SANCTIFYING ART: INVITING CONVERSATIONS BETWEEN ARTISTS, THEOLOGIANS, AND THE CHURCH. Eugene, Oregon: Cascade Books, 2013 (190 pages, $22).
Sokolove examines the complexity of our relationship to art, guiding us through cultural shifts and personal musings. She widens the spaces between those three small letters a-r-t until we float in that strange jumble of quotidian and sublime – art every bit as colorful, dynamic, and holy as laundry drying on a line. Sokolove's contemplations are rich starting points for those considering the plentiful intersections of art, worship, selfhood, and society.