WATER Recommends: January 2018
Tap into what we're reading at the WATER office with the following resources.
All of the books we recommend are available for the borrowing from the Carol Murdock Scinto Library in the WATER office. Check out librarything.com for our complete collection. We are grateful to the many publishers who send us review copies to promote to the WATER community.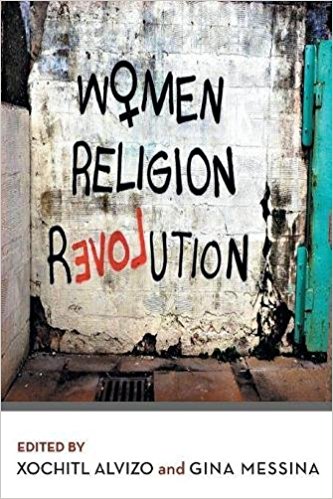 Alvizo, Xochitl and Gina Messina editors, WOMEN RELIGION REVOLUTION. Cambridge, MA: Feminist Studies in Religion Books, 2017 (162 pages, $18.95).
Personal essays which tie together revolutionary change, motivating faith, and a new sense of the connectedness among women make this volume a compelling read. The content and depth of each individual essay from writers including Xochiti Alvizo, Grace Kao, and Kate McElwee inform, inspire, and encourage. Revolutions in religious feminism and global change are on the horizon. As Carol Adams writes in the Foreword, "Good, let us, together, go forward."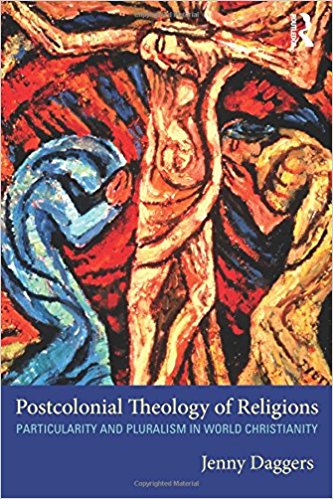 Daggers, Jenny. POSTCOLONIAL THEOLOGY OF RELIGIONS: PARTICULARITY AND PLURALISM IN WORLD CHRISTIANITY. USA and Canada: Routledge, 2013 (256 pages, $47.95).
Jenny Daggers traces the development of Christian theological attitudes from a postcolonial feminist perspective allowing other faith traditions to inform her own Trinitarian Theology of Religions without overlooking Christian particularity. A meticulously researched proposal, Daggers outlines a way forward for interreligious engagement free of colonial impulses and instead reliant on Asian and feminist work. A good resource for students of postcolonial Christian thought.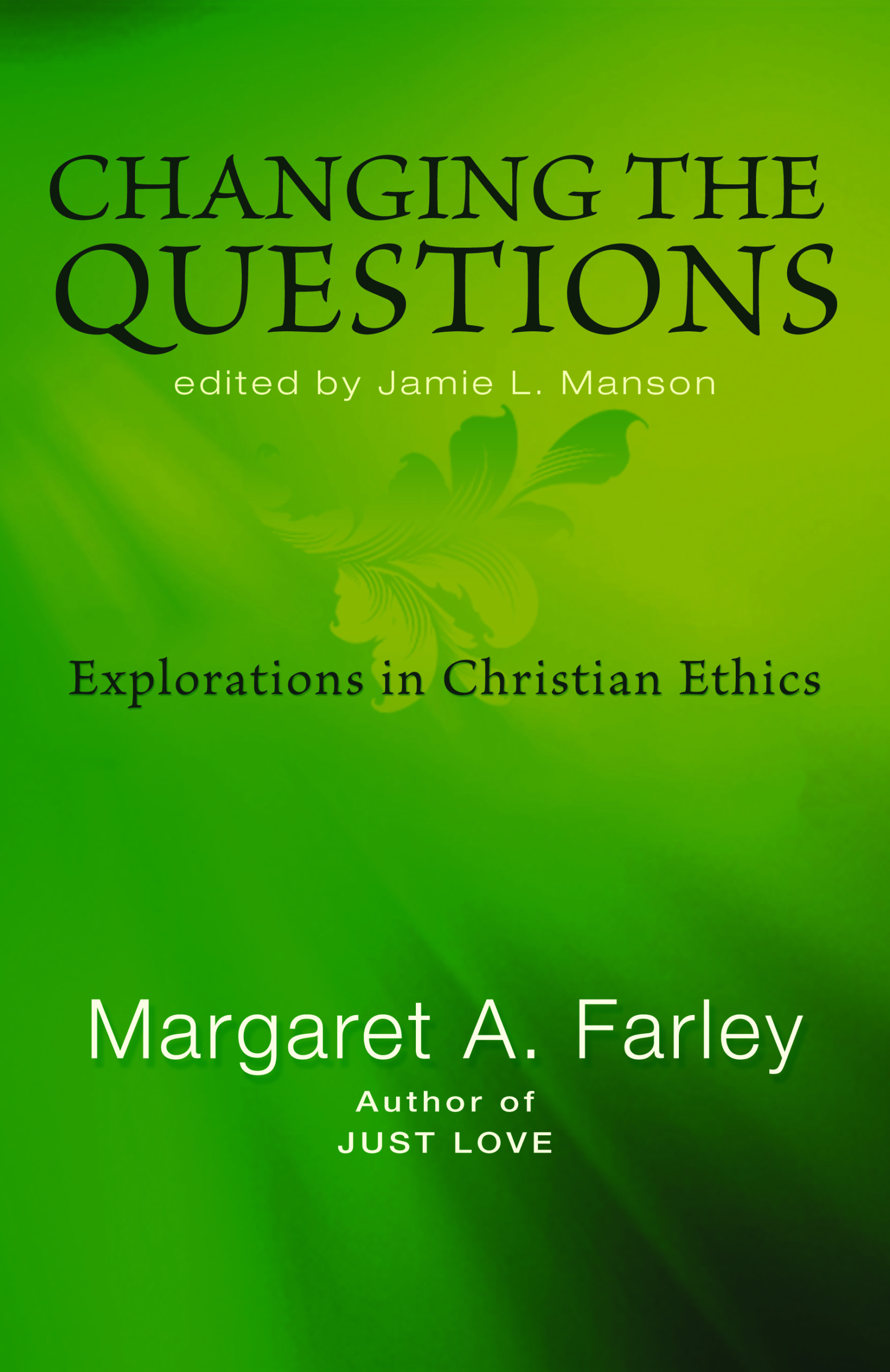 Farley, Margaret. CHANGING THE QUESTIONS: EXPLORATIONS IN CHRISTIAN ETHICS. Maryknoll, NY: Orbis Books, 2015 (376 pages, $30).
Ethicist Margaret Farley demonstrates through this collection that protracted injustice will only be eroded when good people think differently about foundational issues. Human, indeed planetary, suffering is reason enough to rethink many basics from celibacy to stem cells, from ecclesiology to HIV/AIDS. Margaret's feminist Holy Week sermons will inspire readers to follow her lead toward careful ethical reflection with spirited yet modest faith claims. Jamie L. Manson's contextualizing introduction is an added bonus.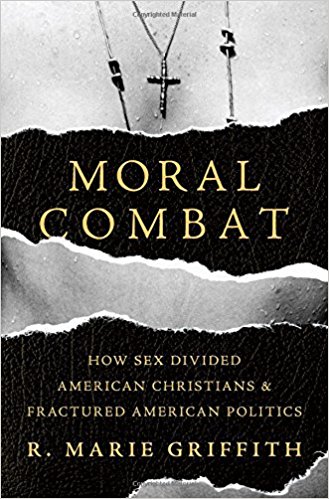 Griffith, Marie R. MORAL COMBAT: HOW SEX DIVIDED AMERICAN CHRISTIANS & FRACTURED AMERICAN POLITICS. New York, NY: Basic Books, 2017 (416 pages, $32).
Griffith explains how debates over sex became the center of American politics and a dividing line for many American Christians. She highlights hot button topics—access to birth control, abortion, sexual harassment, and same-sex marriage—that affected the most recent presidential election. A must-read for those wishing to understand America's current political climate in light of religious debates.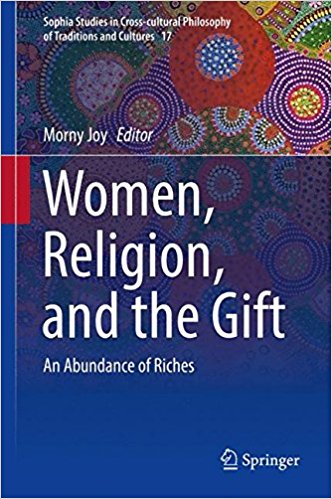 Joy, Morny, Editor. WOMEN, RELIGION, AND THE GIFT: AN ABUNDANCE OF RICHES. Cham, Switzerland: Springer International Publishing, 2017 (228 pages, $99.99).
Interdisciplinary essays from many religious and social starting points focus on gifts women bring to world religions. For example, Sylvia Marcos' decolonial approach to indigenous women's "cosmovisions," Kathleen McPhillips' deconstruction of hagiography focused on women's religious order founder Mary McKillop, and Suwanna Satha-Anand's Buddhist analysis of giving offer insights into a simple concept played out in myriad ways. Price makes this prohibitive for the casual reader, but libraries will do a service to include it in their holdings.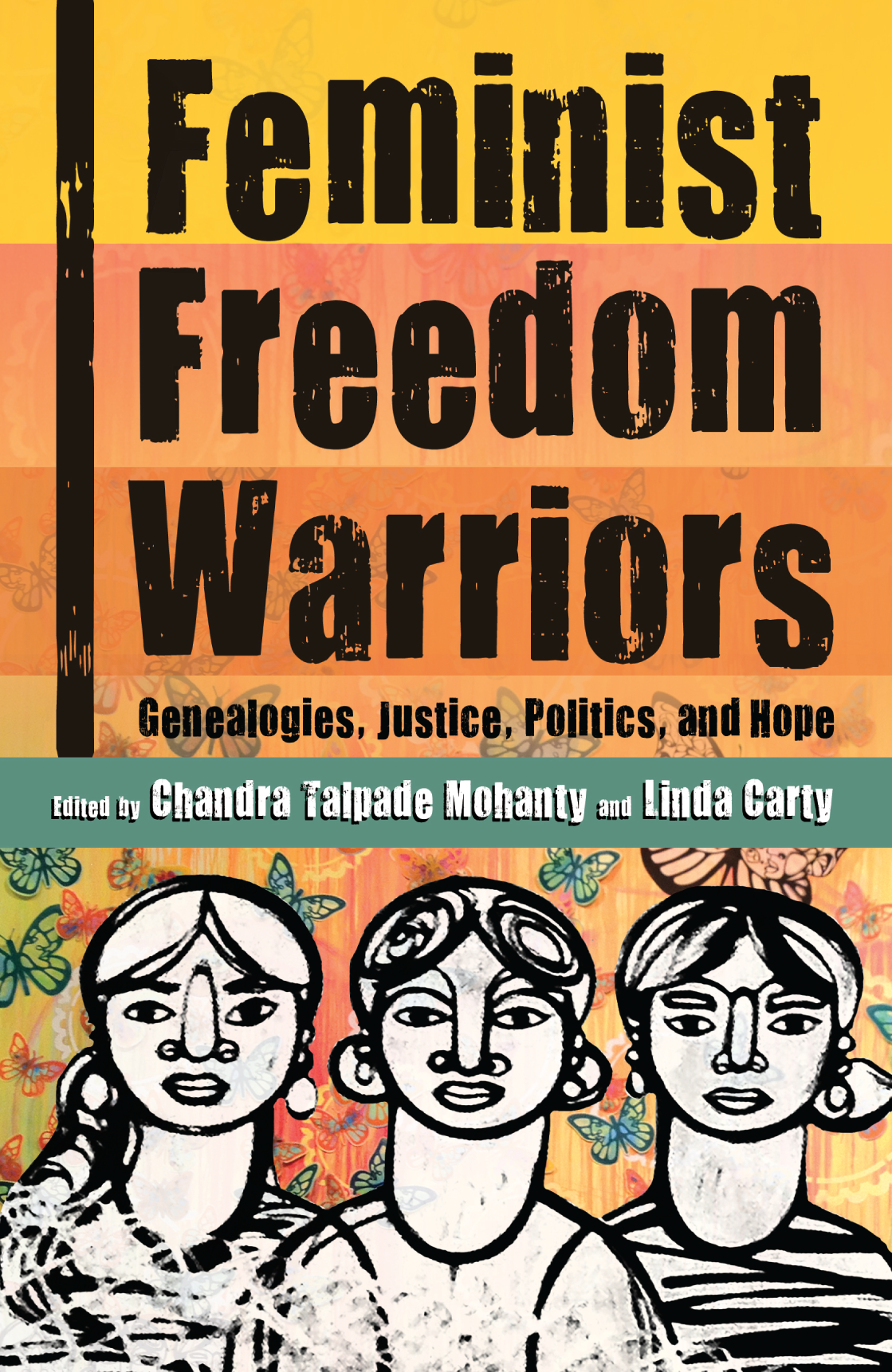 Mohanty, Chandra Talpade and Carty, Linda. FEMINIST FREEDOM WARRIORS: GENEALOGIES, JUSTICE, POLITICS, AND HOPE. Chicago, IL: Haymarket Books, 2018 (240 pages, $18).
Women of color from the Global South and the North tell their stories of activism and solidarity then discuss the future of feminist organizing. This book is a companion to the larger digital archives project (http://feministfreedomwarriors.org) which includes interviews with Angela Y. Davis, Minnie Bruce Pratt, Aída Hernández Castillo, and Margo Okazawa-Rey who employ principles of decolonial, anticapitalist, and antiracist resistance. Learn from this clearly written volume how our foremothers navigated oppressive systems, connected across difference, and sustained their ongoing struggles for justice. Available for preorder; will be published June 12, 2018.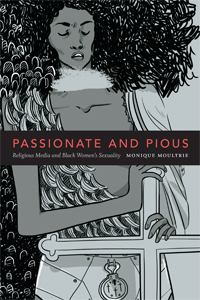 Moultrie, Monique. PASSIONATE AND PIOUS: RELIGIOUS MEDIA AND BLACK WOMEN'S SEXUALITY. Durham and London: Duke University Press, 2017 (187 pages, $24).
This insightful book conveys data on black women's sexual attitudes and experiences as influenced by faith-rooted, heteronormative ministries, especially televangelists. Monique Moultrie explains, deconstructs, and suggests replacements from a womanist ethical perspective. She seeks to help all women become "reflective and healthy sexual agents" (p. 151). This book deserves a wide readership for its methodological sophistication, crystal clarity, and explicit commitment to women's well being rooted in black women's choices.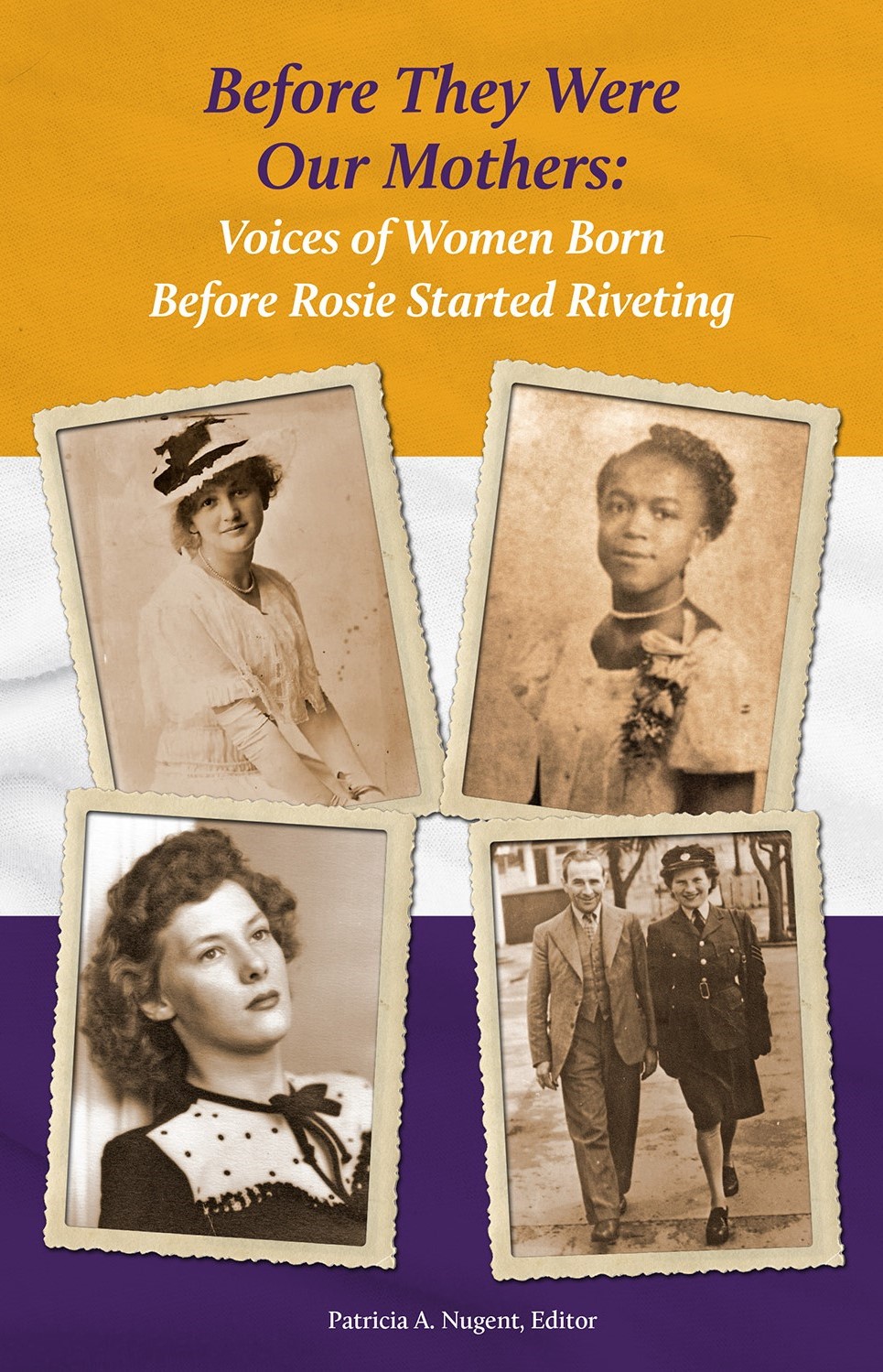 Nugent, Patricia A., Editor. BEFORE THEY WERE OUR MOTHERS; VOICES OF WOMEN BORN BEFORE ROSIE STARTED RIVETING. Saratoga Springs, NY: Journal Arts Press, 2017 (114 pages, $11).
Read timeless accounts of early 20th century women's lives recounted by their daughters in the mothers' own voices. Immigration, education, religious oppression, racism, love, and loss are chronicled in fifteen chapters about remarkable women who persisted. Their stories empower daughters and granddaughters to persist today. Of special interest to WATER readers is the chapter "Anything is Possible" by Joyce Hunt Bouyea, the story of Joyce and Mary E. Hunt's mother, Elizabeth Campbell, and her mother who challenged many conventions.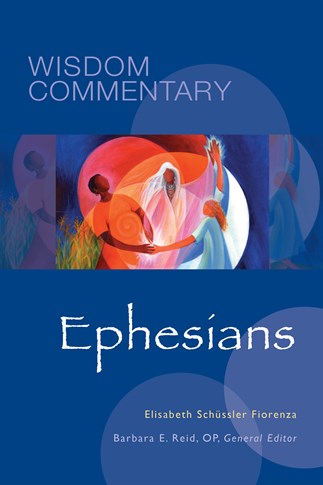 Schüssler Fiorenza, Elisabeth. WISDOM COMMENTARY: EPHESIANS (Vol. 50). Collegeville, MN: Liturgical Press, 2017 (232 pages, $39.95).
Elisabeth Schüssler Fiorenza provides a profound understanding of Ephesians centered on an analysis of power. The androcentric language of the letter reveals how power dynamics shaped both the household and the early church (ekklesia), with lasting impact on today's communities. She makes clear that this letter is either for men only or for everyone. If it is for everyone, then claims for the subordination of those who are not free men must be rejected. Readers of this commentary will preach new messages when Ephesians appears in the lectionary!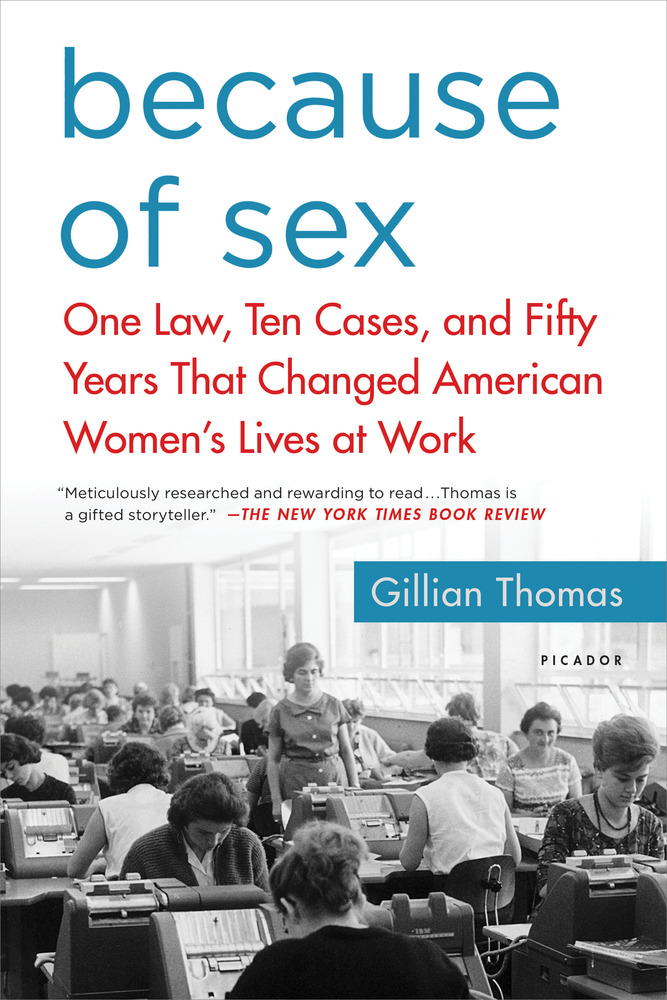 Thomas, Gillian, BECAUSE OF SEX: ONE LAW, TEN CASES, AND FIFTY YEARS THAT CHANGED AMERICAN WOMEN'S LIVES AT WORK. New York, NY: Picador, 2016 (304 pages, $18).
This expertly crafted book describes the impacts of Title VII of the 1964 Civil Rights Act, from helping women gain previously male-only jobs to laying the groundwork for a push against sexual harassment in the workplace. Thomas raises up the stories of many women heroes who inspire today's resisters. She proves how much change can take place in fifty years.