Join Us. Donate. Participate.

When you support WATER, you help to maintain a space where feminist scholars and activists can find their paths, and continue to work for the rights of women and other marginalized communities.
For example, Ciara Chivers (pictured to the left) was one of our Summer 2014 interns. A recent graduate of Tufts University who won the Department of Religion Prize, she is interested in Women's Studies, Religion, and American History, as well as sexuality education. For Ciara and many others, time spent at WATER helps develop the future of women in religious scholarship and ministry.
One-time Donations
In a time when a woman's right to make her own medical decisions is being threatened, and churches around the world are using their positions of power to impede on the rights of LGBTIQ people, women, and abuse survivors, we need your help to amplify more progressive voices. Your tax-deductible donation to WATER will help create a powerful financial resource to ensure the future of feminist religious values and to make religious and social change. You will also receive an "e-hug" from us on social media sites like Facebook and Twitter! Gifts from friends are crucial to WATER's future and can be made in a variety of ways.
Monthly Donations: Become a WATERgem
Give. Every. Month.
Join our monthly giving program and provide a steady stream of support for people who need WATER.
WATER changes lives. We responded to a call 32 years ago and we still partner today with women and girls, and all who are marginalized, to work for religious and social justice.
Our commitment is steadfast. Your donations can be too.
Become a WATERgem today! Sign up now and make your first donation through PayPal online.
Special Gifts
Matching Gifts Your employer may match your charitable contributions. Check with her or him for more information, and contact WATER if we can be helpful.
Planned Gifts You may also choose to remember WATER in your will or estate plan. You or your executor may wish to contact Diann Neu at dneu@hers.com.
You can give by check, credit card, online, gifts of stock, IRA rollovers, or electronic funds transfer. 

8121 Georgia Avenue, Suite 310
Silver Spring, MD 20910 USA
301.589.2509
fax 301.589.3150 | water@hers.com
We look forward to hearing from you!
You make the difference in our work. However you decide to contribute, please know that your generosity is appreciated and will go a long way in keeping WATER vibrant and securing our future work. For more information on making a gift, please contact Diann Neu at dneu@hers.com or 301.589.2509.
Other Ways to Get Involved
Join the Alliance – Stay in Touch with WATER
Sign up for periodic updates from WATER through WATER's general information email list (2-3 messages per month) and/or the interactive email discussion board (WATER-l listserv). Learn more >
Visiting Scholars and Ministers Program
Research and refresh at the WATER office from one week to a year's time. Learn more >
Intern Program
Summer and year-round internships available to students showing interest in feminist religious work. Learn more >
Volunteers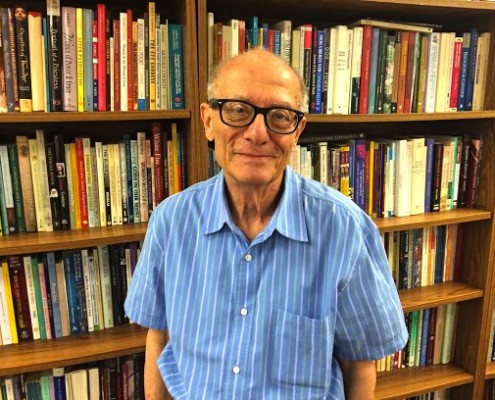 Joe Scinto is one of our most loyal and frequent visitors and volunteers at the WATER office. Motivated by his commitment to equal rights for women and the LGBTQ community, and by the memory of his late wife Carol Murdock Scinto—another long-time volunteer and friend, and the person after whom our library is named—Joe comes into the office about once a week to help with our day-to-day operations, share lunch or coffee, and brighten our day. There's always work to be done around the WATER office. We would love to have you come help us. Learn more >
In a Different Style
We partner with specially-abled programs in the northern DC|southern Maryland area to do office work. Learn more >
Share WATER
Share WATER with Friends and Colleagues: Invite friends to join WATER. Email waterstaff@hers.com with their mailing addresses and we will send them a free copy of WATERwheel.