In the News
WATER Attends 40th Annual Concert of the Interfaith Conference of Metropolitan Washington, DC
We saw hope in action at this moving and important concert administered by WATER colleague Judy Bond. Muslim, Mormon, Jewish, Zoroastrian, Buddhist, and Bahia community groups offered artistic expressions of faith in a large, welcoming synagogue. There is much to be said for a Democratic senator presenting a service award to a Republican counterpart. Troubled times make such gestures powerful. Watching young Muslims, most in headscarves, sing "Stand By Me" was enough to make the hardest heart break open in hope. Ours did.
---
Women-Church Convergence to Catholic Hierarchy: "No More Abuse!"
We, the undersigned members of Women-Church Convergence, a coalition of 28 feminist groups rooted in Catholic tradition, say to the Catholic hierarchy and leadership throughout the world, "No More Abuse!"
Survivors of sexual, physical, emotional, and spiritual abuse perpetrated by those representing the Roman Catholic institution are scarred for life. The cover-up by the Vatican and its cardinals is in total opposition to the teaching of Jesus and the Gospel. The Catholic community is facing a pastoral emergency of epic proportions!
---
WATER Responds to Pittsburg Synagogue Shooting  
WATER mourns with a sad world — black people killed in a grocery store by a man who considered shooting in a church, Jews killed while at worship in their synagogue, and public figures terrorized by pipe bombs. Violence must cease. We are heartbroken, but resolved to live in peace, promote unity, and embrace all. For this we pray.
---
WATER Mourns the Death of Ntozake Shange
"i found god in myself | & i loved her | i loved her fiercely"
Rest in Peace and Poetry, Ntozake Shange (1948-2018), author of "for colored girls who have considered suicide | when the rainbow is enuf"
---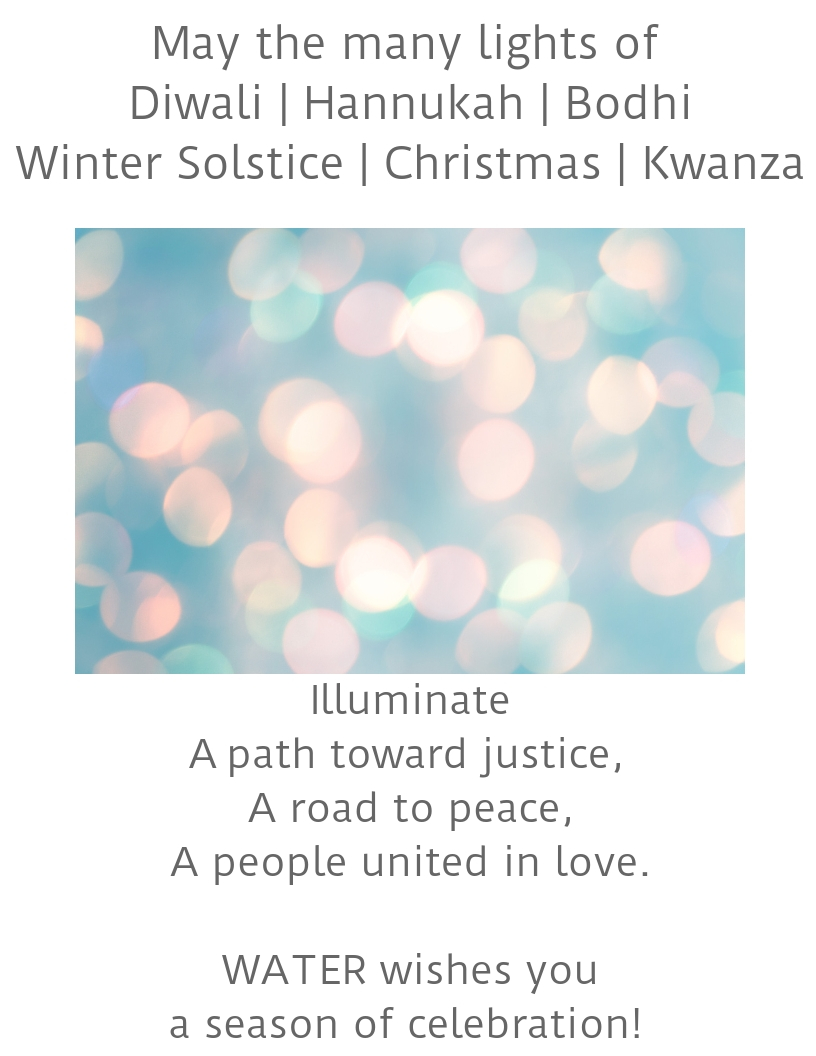 Watch Historic Video:
WATER at 35 and Forward!
Join the WATER Community!