WATER Recommends: February 2016
Tap into what we're reading at the WATER office with the following resources.
All of the books we recommend are available for the borrowing from the Carol Murdock Scinto Library in the WATER office. Check out librarything.com for our complete collection. We are grateful to the many publishers who send us review copies to promote to the WATER community.
---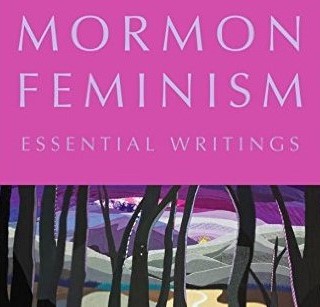 Brooks, Joanna, Rachel Hunt Steenblik, Hannah Wheelwright, editors. MORMON FEMINISM ESSENTIAL WRITINGS. New York, NY: Oxford University Press. (324 pages, $27.58).
This volume of "Essential Writings" is needed in every tradition. What a wonderful way to capture the history of Mormon women's struggles! The Introduction and Key Events time line set out the trajectory of change. A great book for reference and inspiration. Listen to our February 2016 WATERtalk with Joanna Brooks to learn more about this volume.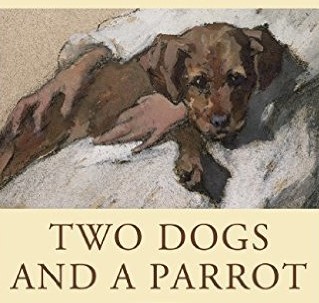 Chittister, Joan. TWO DOGS AND A PARROT: WHAT OUR ANIMAL FRIENDS CAN TEACH US ABOUT LIFE. Katonah, NY: BlueBridge Books, 2015 (186 pages, $18.95).
Joan Chittister is always on the lookout for spiritual wisdom. She finds a good deal of it in her relationships with animals who charm the socks off of her. How refreshing to see the world through canine eyes, to imagine what a parrot might think, to interact with animals with tails and wings, and to know that how we treat them is an accurate measure of our civilization.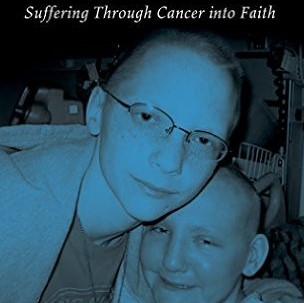 Cupit, Margaret Carlisle and Edward Henderson. WHY, GOD? SUFFERING THROUGH CANCER INTO FAITH. Eugene, OR: RESOURCE Publications, 2015 (146 pages, $20).
Cancer is a tough problem at any age. But when young people have to contend with it there is a special poignancy. This young woman's story, added to by her grandfather's reflections, is a painful read about just how complicated it is to deal with the ultimately unanswerable questions of life. Touching, compelling.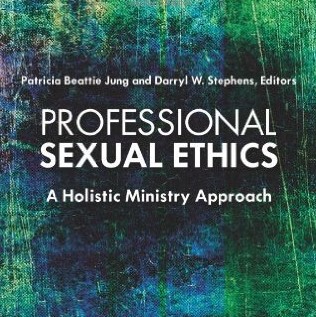 Jung, Patricia Beattie and Darryl W. Stephens, editors. PROFESSIONAL SEXUAL ETHICS: A HOLISTIC MINISTRY APPROACH. Minneapolis: Fortress Press, 2013 (244 pages, $19.76).
Local pastors face a range of matters relating to sexuality: changing views of sexual orientation/gender identity, professional boundaries, pornography, pastoral care and counseling. Trusted voices include Kate M. Ott, Cristina L.H. Traina, Susan Ross, Rosemary Radford Ruether, Joretta Marshall, Boyung Lee, Youtha Hardman-Cromwell, Joyce Mercer, among others. This compilation provides a good jumping off point for faith leaders of many stripes concerned with sexual health at home and in the larger community.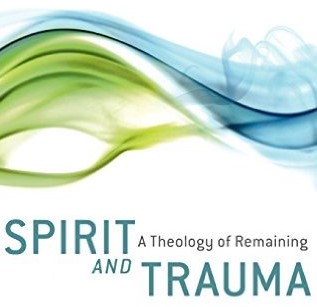 Rambo, Shelly. SPIRIT AND TRAUMA: A THEOLOGY OF REMAINING. Louisville, KY: Westminster John Knox Press, 2010 (186 pages, $19.75).
What happens after the hurricane has passed, after the soldiers have come home from war? How do we aid those who, because of traumatic events, experience the nexus of life and death up close? Trauma theory and theology together demonstrate how reading scripture through the lens of trauma can shed new light on texts and provide new insights on difficult experiences. A helpful read for those who interact with trauma survivors, especially pastors and volunteers.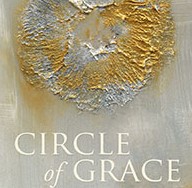 Richardson, Jan. CIRCLE OF GRACE: A BOOK OF BLESSINGS FOR THE SEASONS. Orlando, FL: Wanton Gospeller Press, 2015 (181 pages, $16).
Ever wonder what a blessing is? Methodist minister Jan Richardson writes, "a good blessing nonetheless shimmers with the mystery that lies at the heart of God." (p. xv). Here is a collection to try for many occasions.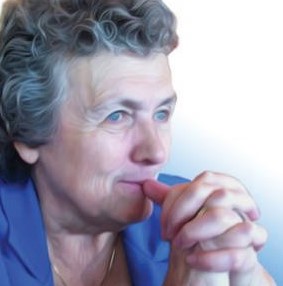 Roberts, Tom. JOAN CHITTISTER: HER JOURNEY FROM CERTAINTY TO FAITH. Maryknoll, NY: Orbis Press, 2015 (248 pages, $25).
Tom Roberts, longtime writer for the National Catholic Reporter, has gone deep into the life story of Joan Chittister to illuminate some of the whys and wherefores of her choices. This is an engaging read, a definitive biography, facilitated by Joan's cooperation in the telling. But thankfully it is by no means the last word on/from a woman who is still in the throes of a busy, productive, and challenging life.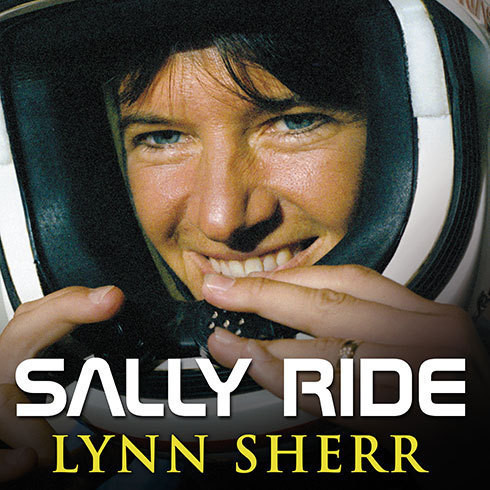 Sherr, Lynn. SALLY RIDE: AMERICA'S FIRST WOMEN IN SPACE. New York, NY: Simon & Schuster, 2014 (374 pages, $18.62).
This is a marvelously written, highly informative, and deeply touching story of an American hero who changed forever what an astronaut looks like. Sally Ride's commitment to STEM education for girls based on the highest quality science shines brightly. Too bad society failed to accept the range of ways women love. Abolishing heterosexism is as fitting a way to honor her memory as naming a ship or lunar impact site for her.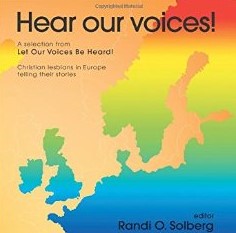 Solberg, Randi O., editor. HEAR OUR VOICES: CHRISTIAN LESBIANS IN EUROPE TELLING THEIR STORIES. Netherlands: Esuberanza Publishing, 2014 (209 pages, $12.50)
Christian lesbians in Europe have many stories to tell. WATER friends Maria Moser, Lideke In't Veld, Inga Mielitz, and others show the many ways women love well and do justice. Living Apart Together (LAT) is a common European lifestyle others might usefully consider. Lots of spiritual richness here. We applaud them!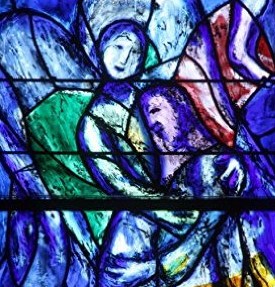 Taylor, Sandra, and Hazel Barnes, editors. AND GOD SAW IT ALL WAS VERY GOOD: CATHOLIC LGBT PEOPLE IN EUROPE TELLING THEIR STORIES. Netherlands: Esuberanza Publishing, 2015 (201 pages, $16.50).
Stories from European LGBT people demonstrate the variety of experiences, none of them happy. Consistent in the collection is the Roman Catholic Church's loss of the full potential of each and every one of these fine people. Happily, the world is bigger than the church and the queer find their ways with style. Here's hoping the institutional church might one day catch up.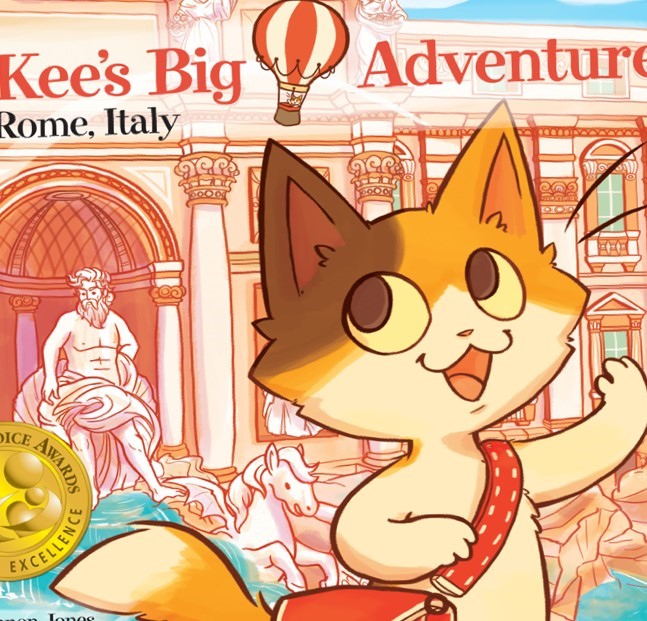 Children's Education
Jones, Shannon. KEEKEE'S BIG ADVENTURES IN ATHENS, GREECE. Hagerstown, MD: Calithumpian Press, 2015 (40 pages, $16.99).
KeeKee, the world-traveling cat, delightfully discovers the sights and sounds of Athens, Greece, in this beautifully illustrated installment of her adventure series. A great teaching tool for kids learning about other parts of the world – and adults may learn some useful Greek phrases themselves!
http://www.waterwomensalliance.org/wp-content/uploads/Screen-Shot-2018-11-01-at-12.15.34-PM.png
0
0
waterstaff
http://www.waterwomensalliance.org/wp-content/uploads/Screen-Shot-2018-11-01-at-12.15.34-PM.png
waterstaff
2016-02-12 11:26:26
2016-02-12 11:26:26
WATER Recommends February 2016
WATER Recommends: June 2015
Tap into what we're reading at the WATER office with the following resources.
All of the books we recommend are available for the borrowing from the Carol Murdock Scinto Library in the WATER office. Check out librarything.com for our complete collection. We are grateful to the many publishers who send us review copies to promote to the WATER community.
---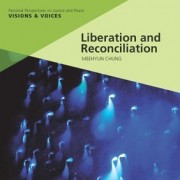 Chung, Meehyun. LIBERATION AND RECONCILIATION. Geneva, Switzerland: World Council of Churches Publications, 2014 (142 pages, $7).
Korean feminist theology comes alive in these pages. Liberation and reconciliation are hallmarks of the divided peninsula. Meehyun writes accessibly for a broad audience contributing biblical as well as spiritual insights.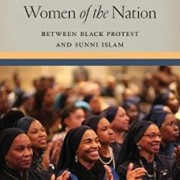 Gibson, Dawn-Marie and Karim, Jamillah. WOMEN OF THE NATION: BETWEEN BLACK PROTEST AND SUNNI ISLAM. New York: New York University Press, 2014 (263 pages, $23.40).
This book is a thorough history of American Muslim women's experiences in the Nation of Islam from the strict and organized pre-1975 structure to the more inclusive and liberating modern-day structures. Gibson and Karim thoughtfully and critically draw out a study of black women's accounts of the Nation of Islam with descriptive analyses of the race, gender, and class politics that shaped these women's efforts to find a theology consistent with their own life experiences.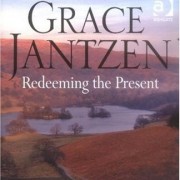 Graham, Elaine L., ed. GRACE JANTZEN: REDEEMING THE PRESENT. Surrey, England: Ashgate Publishing Limited, 2009 (269 pages, $44.96).
An anthology by colleagues and students on the work and inspirations of feminist philosopher Grace Jantzen, this collection is a wide-ranging resource detailing her influence on gender, Western culture, and religion. Her vision for a society focused on life and natality is explored by a wide range of voices. This is an important work for newcomers to Jantzen's thought and followers of her broad scholarship alike.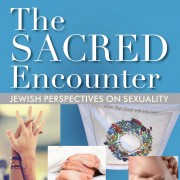 Grushcow, Rabbi Lisa J., ed. THE SACRED ENCOUNTER: JEWISH PERSPECTIVES ON SEXUALITY. New York: CCAR Press, 2014 (765 pages, $23.50).
Rabbi Lisa Grushcow has compiled a tome to be placed beside the holy books as a primary source on Judaism and sexuality.  She joins the important voices of Denise Eger, Laura Geller, and Jane Rachel Litman in the Jewish tradition of questioning and interpreting a lush field of topics, from the complications of marriage when  Alzheimer's intrudes to the history of LGBTQ members in the Reform movement.  If you find yourself wondering about life and love in the Jewish body, have no fear, "The Sacred Encounter" is here.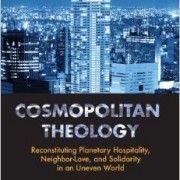 Kang, Namsoon. COSMOPOLITAN THEOLOGY: RECONSTITUTING PLANETARY HOSPITALITY, NEIGHBOR-LOVE, AND SOLIDARITY IN AN UNEVEN WORLD. St. Louis, MO: Chalice Press, 2013 (252 pages, $26.39).
A beautifully accessible proposal for cosmopolitan theology rooted in the embrace of global unity, radical compassion, and inclusion that goes beyond gender, race, religion, sexuality, and nationality. Dr. Kang outlines with depth and readability her strategies for a more connected and loving world. Academic precision and passionate activism are her hallmarks.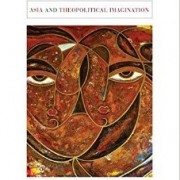 Kang, Namsoon. DIASPORIC FEMINIST THEOLOGY: ASIA AND THEOPOLITICAL IMAGINATION. Minneapolis: Fortress Press, 2014 (378 pages, $39).
Dr. Kang shapes new, critical, and expansive feminist theological discourses through the lens of diaspora which transform and transcend current concepts of gender, identity, globalization, and postcolonialism. This important work has immense reverberations and will be refreshing to those seeking cutting edge ways of doing feminist theology.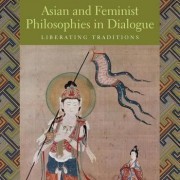 McWeeny, Jennifer and Butnor, Ashby, eds. ASIAN AND FEMINIST PHILOSOPHIES IN DIALOGUE: LIBERATING TRADITIONS. New York: Columbia University Press, 2014 (318 pages, $31.50).
A wonderful introduction to feminist comparative philosophy and methodology, this diverse collection investigates ancient Asian philosophies through a feminist lens while guiding the reader along with detailed explanations and definitions. This modern exploration into traditional cultural constructions and concepts of the self will help novice and expert alike.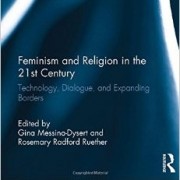 Messina-Dysert, Gina and Ruether, Rosemary Radford, eds. FEMINISM AND RELIGION IN THE 21ST CENTURY: TECHNOLOGY, DIALOGUE, AND EXPANDING BORDERS. New York: Routledge Press, 2015 (217 pages, $134.87).
A compelling exploration of technology's effects on the field of feminism and religion through essays by a varied group of theologians. The collection makes a stunning case for how technology fosters expanded dialogue, spreads the feminist revolution, and shapes the future of the movement. Authors critique the downfalls of social networks as well as the problems of media elitism. Nonetheless, the remarkable pluses of technology for feminist religious studies shine forth.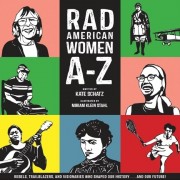 Schatz, Kate and Stahl, Miriam Klein (illustrator). RAD AMERICAN WOMEN: A-Z. San Francisco, CA: City Lights Books, 2015 (64 pages, $14.95).
With these wondrous women and Klein Stahl's visionary visuals to match, Schatz rouses the reader's own rad-ness. Technically a book for kids, this alphabetical anthology will cheer feminists and aspiring feminists of all ages. Important, intersectional, and influential.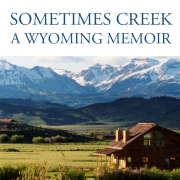 Shepard, Florence Rose Krall. SOMETIMES CREEK: A WYOMING MEMOIR. Durango, Colorado: Raven's Eye Press, 2012 (354 pages, $18).
A captivating story written with verve, this memoir is a rich reflection on a complex life. Flo Shepard explores seasons, sensations, scholarship in a delectable display of nature writing in all of its spiritual beauty.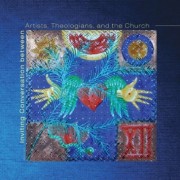 Sokolove, Deborah. SANCTIFYING ART: INVITING CONVERSATIONS BETWEEN ARTISTS, THEOLOGIANS, AND THE CHURCH. Eugene, Oregon: Cascade Books, 2013 (190 pages, $22).
Sokolove examines the complexity of our relationship to art, guiding us through cultural shifts and personal musings. She widens the spaces between those three small letters a-r-t until we float in that strange jumble of quotidian and sublime – art every bit as colorful, dynamic, and holy as laundry drying on a line. Sokolove's contemplations are rich starting points for those considering the plentiful intersections of art, worship, selfhood, and society.