Invest in Women. Promote Justice. Amplify Marginalized Voices.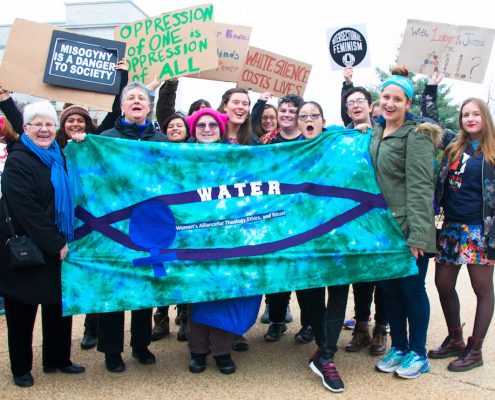 Donations
---
One-Time Donations 
You make the difference in our work. However you decide to contribute, please know that your generosity is appreciated and will go a long way in keeping WATER vibrant. To give a one-time donation click here.
Monthly Donations
Become a WATERgem: Give. Every. Month. and provide a steady stream of support for people who need WATER. Our commitment is steadfast. Your donation is too. To join our monthly giving program click here.
Special Gifts
---
In Memory of Her
You can remember or honor someone special or an occasion by giving a donation in their name to WATER's In Memory of Her Fund. To find out more click here.
Planned Gifts
You may also choose to remember WATER in your will or estate plan. You or your executor may wish to contact Diann Neu at dneu@hers.com.
Matching Gifts
Your employer may match your charitable contributions. Check with her or him for more information, and contact WATER if we can be helpful.