WATER Recommends: March 2022
Tap into what we're reading at the WATER office with the following resources.
All of the books we recommend are available for the borrowing from the Carol Murdock Scinto Library in the WATER office. Check out librarything.com for our complete collection. We are grateful to the many publishers who send us review copies to promote to the WATER community.
---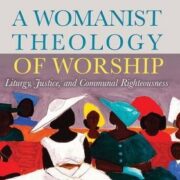 Allen, Lisa. A Womanist Theology of Worship: Liturgy, Justice, and Communal Righteousness. Maryknoll, NY: Orbis Books, 2021 (231 pages, $28).
Womanist theology is incarnate in Black Churches in liturgy and ritual, preaching and teaching. This accessibly written volume offers an overview of Black Liturgy, its highlights and challenges. With the advent of womanist thinking and ministry there is a renaissance in progress. Alleluia.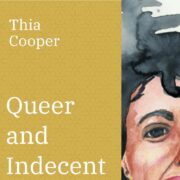 Cooper, Thia. Queer and Indecent: An Introduction to Marcella Althaus-Reid. London: SCM Press, 2021 (165 pages, $35).
Marcella Althaus-Reid was a unique and creative theologian whose work began in Latin America with liberation theology, included feminist work, and concluded by being foundational for queer theology around the world. This brief summary whets the appetite for reading the original sources for which there is simply no substitute.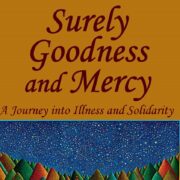 Davis, Murphy. Surely Goodness and Mercy: A Journey into Illness and Solidarity. Baltimore, MD: Open Door Community (P.O. Box 10980 Baltimore, MD 21234-0980), 2020 (174 pages, $ 15/donation ).
A lifelong social justice activist dealt with a life-threatening, eventually life-ending illness. She gave it the same careful, reflective solidarity with which she lived her inspiring life for others. She calls out the U.S. healthcare system as woefully inadequate for dignified living and dying. Her legacy on this front is as rich as her contribution to providing housing, dignity, and community for so many people.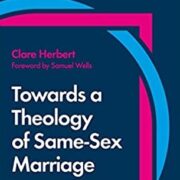 Herbert, Clare. Towards a Theology of Same-Sex Marriage: Squaring the Circle. London: Jessica Kingley Publishers, 2021 (174 pages, $28).
The option of civil partnership in England for same-sex couples occasions a renewed reflection on the sacramentality of marriage. This thoughtful exploration reveals some good issues to ponder and adds another convincing study to the literature.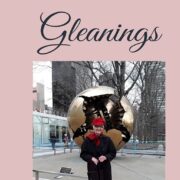 Ganley, Rosemary. Gleanings: Columns from the Peterborough Examiner 2018-2021. Peterborough, Ontario, Canada: Yellow Dragonfly Press (www.yellowdragonflypress.ca), 2021 (274 pages, $15).
These columns cover international relations, a local canoe museum, the Parliament of the World's Religions, the G7 in Quebec, the family Zoom call, pandemic reflections, and myriad other themes. They are all subject to Rosemary Ganley's strong moral compass set on true north. They are written in her signature style—650 words of wisdom, humor, kindness, and insight. Any wonder she is a WATER favorite author?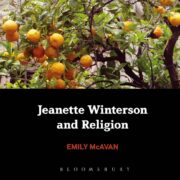 McAvan, Emily. Jeanette Winterson and Religion. New York: Bloomsbury Academic, 2020 (212 pages, $45).
Novelist Jeanette Winterson includes many religious and ethical themes in her writing. She has a unique angle on the evangelical scene of her childhood and an enduring interest in the human spirit in all of its complexity. This analysis opens some doors to understanding sexuality, technology, and making sense or non-sense of the Divine.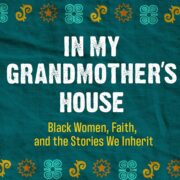 Pierce, Yolanda, In My Grandmother's House: Black Women, Faith, and the Stories We Inherit. Minneapolis, MN: Broadleaf Press, 2021 (178 pages, $22.99).
This is womanist theology written elegantly for all to read and understand. It is a labor of love for the author's grandmother, her descendants, and those in the wider world who need the deep faith and savvy insights so many ancestors share. The touch is light; the impact deep. A smart and compelling read.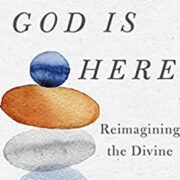 Spitzer, Toba. God is Here: Reimagining the Divine. New York: St. Martin's Essentials, 2022 (290 pages, $28.99).
Praise from WATER: Toba Spitzer is a trustworthy spiritual companion, a rabbi's rabbi. Her teaching spans disciplines and time. She makes spiritual practices concrete and doable even for amateurs at prayer! Her insights into Hebrew Bible texts stir the souls of believers and non-believers alike. Use this book for personal reflection and expect to be refreshed, renewed, recommitted to a better, more divine here and now.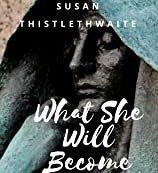 Thistlethwaite, Susan Brooks. What She Will Become. Eugene, Oregon: Resource Publications, 2021 (247 pages, $28).
Susan Thistlethwaite's fourth mystery novel leaves the reader reeling, breathless, and aching for more. Heroine Alex Bell is tougher than J. Edgar Hoover's agents, smarter than seasoned D.C. operatives, and as principled as ministers and journalists who step up to moral challenges. Scapegoating women, queer people, and people of color has deep and intertwined roots in American society that the author explores with panache. Delve into this complex read about the ancestors of the dark web and the violent Right to see contemporary social dynamics in sharp relief.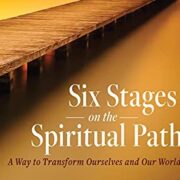 Whitney, Ruth. Six Stages on the Spiritual Path: A Way to Transform Ourselves and Our World. Eugene, OR: Resource Publications, 2021 (333 pages, $35).
A scholar activist, Ruth Whitney turns her attention to spiritual life with erudition and commitment. This is a useful companion for those who want to know how various world religions have explored and incarnated the life of the spirit.