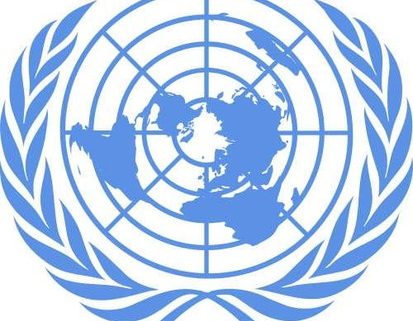 The current UN process of selecting the next Secretary-General will have implications for us all. We could all pull together to reverse another historic injustice: the exclusion of women from the leadership of the United Nations. A record number of women candidates have been nominated and another round of nominations is underway, with hearings scheduled for June 7th by the President of the General Assembly. It is time for a woman to take the job, a person with a history of standing up for gender justice and committed to a change agenda at the UN so that it is accountable to women's rights commitments. To achieve this, we need to make our collective voices heard at country, regional and global levels.
Here are priority actions you can take to build momentum to choose a woman and a gender justice change-maker:
1. Send in your questions for the SG candidates to the President of the General Assembly. The deadline is immediate: May 25th. If you miss it, keep an eye on this site as there will be other opportunities to engage with the process: https://fs22.formsite.com/unngls/form20/index.html
2. Sign the Women's Major Group's petition. If hundreds of thousands sign, around the world, a vital signal will be communicated. Please send the petition to all your networks: https://www.change.org/p/member-states-call-for-a-feminist-un-secretary-general
3. Write a letter to your national representatives to the UN. Equality Now has suggested formats for letters to national governments, Security Council Members and the President of the General Assembly: http://www.equalitynow.org/take_action/time_for_a_woman
4. Send in a video of yourself, friends, colleagues, etc, speaking about the selection of the next UN SG, to the Center for Women's Global Leadership, which will compile these statements: https://www.youtube.com/playlist?list=PLuNmgArxtvBy9oSYkf2jAe7ZnzGAaJU9O&jct =ru5w8ap1fq6HoK7qw6Fj6qAoM-g9SA Alternative address: http://bit.ly/1TB6y3H
The video could express views on:
a) Why the UN needs a woman Secretary-General
b) Why the UN needs a feminist Secretary-General
c) Why the UN needs a feminist/gender justice change agenda
d) Questions to the candidates regarding their priorities and whether and how they will implement a feminist/gender justice reform agenda.
Each person submitting a question or statement should hold up a piece of paper with their name and country in a manner that is clearly visible. Submissions should limit themselves to 30 seconds. Submissions may be edited in order to collate inputs for an online video as well as for a video to be screened at the UN, ideally when the selection process begins. If you have questions or need help submitting the video please contact Nicole Dallara at ndallara@cwgl.rutgers.edu.
5. Tweet about the historic opportunity of having a woman Secretary General, using these Twitter hashtags: #femSG and #she4SG
https://www.waterwomensalliance.org/wp-content/uploads/UN.jpeg
350
413
waterstaff
http://www.waterwomensalliance.org/wp-content/uploads/water-logo-rgb-300dpi-1030x208.png
waterstaff
2016-06-03 10:55:28
2016-06-03 10:55:28
Call for a Female UN Secretary General