WATER Recommends: January 2017
Tap into what we're reading at the WATER office with the following resources.
All of the books we recommend are available for the borrowing from the Carol Murdock Scinto Library in the WATER office. Check out librarything.com for our complete collection. We are grateful to the many publishers who send us review copies to promote to the WATER community.
---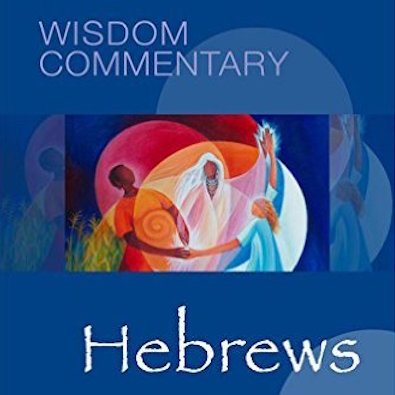 Beavis, Mary Ann and HyeRan Kim-Cragg. HEBREWS: WISDOM COMMENTARY (Vol. 54). Collegeville, MN: Liturgical Press, 2015 (238 pages, $39.95).
The Wisdom Commentary series will eventually provide diverse feminist biblical interpretation of every book in the Bible. Through multi-lens collaboration, Beavis and Kim-Cragg reveal the undercurrent of Sophia throughout Hebrews helping to move beyond traditional interpretations of sacrifice. Of particular interest are poems by First Nations author Marie Annharte Baker. A welcome addition to any student or preacher's library.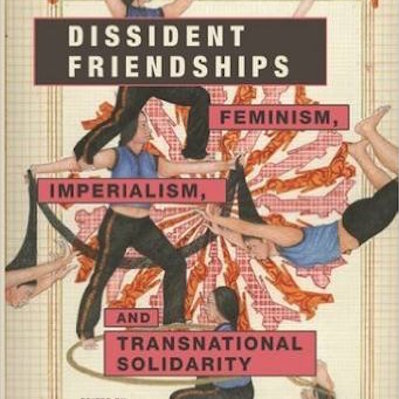 Chowdhury, Elora Halim and Philipose, Liz, Editors. DISSIDENT FRIENDSHIPS: FEMINISM, IMPERIALISM, AND TRANSNATIONAL SOLIDARITY. Urbana, IL: University of Illinois Press, 2016 (272 pages, $30.00).
Given the fraught global political situation, strong transnational friendships among women are crucial for understanding our differences and standing in solidarity against unjust policies. Scholars from a range of backgrounds and fields draw on post-colonial theory to address important questions: what does effective solidarity among women look like? How do we build subversive friendships that aid resistance? This is a timely collection.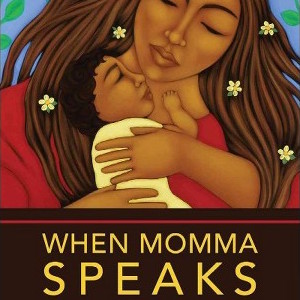 Crowder, Stephanie Buckhanon. WHEN MOMMA SPEAKS: THE BIBLE AND MOTHERHOOD FROM A WOMANIST PERSPECTIVE. Louisville, KY: Westminster John Knox Press, 2016 (129 pages, $22.00).
Stephanie Crowder says, "Mothers, you rock!" Drawing on historical portrayals of African American mothers and womanist biblical interpretation, she develops "womanist maternal thought." Biblical examples of motherhood, including Hagar and Bathsheba, provide jumping off points to reflect on contemporary contextual challenges to mothers, especially African Americans. The discussion questions at the end of each chapter make this book useful for any one looking to understand motherhood in new ways.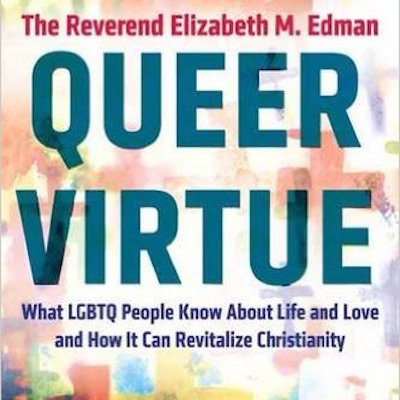 Edman, Elizabeth M. QUEER VIRTUE: WHAT LGBTQ PEOPLE KNOW ABOUT LIFE AND LOVE AND HOW IT CAN REVITALIZE CHRISTIANITY. Boston, MA: Beacon Press, 2016 (181 pages, $25.95).
Elizabeth Edman offers part autobiography, part theological analysis. She digs deeply into the "inherent queerness" of Christianity–it's resistance to order, the blurring of boundaries, and the rupturing of binaries. Queer Virtue is an engaging narrative that brings queer theory into conversation with Christian history. An important read on religion and queer issues.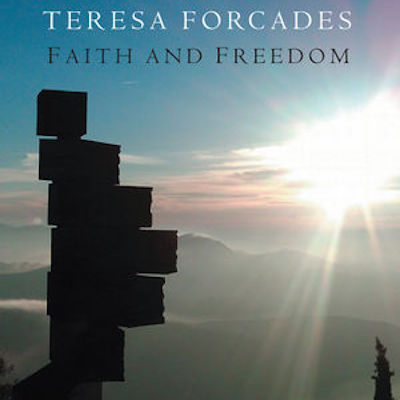 Forcades, Teresa. FAITH AND FREEDOM. Cambridge, England: Polity Press, 2017 (124 pages, $12.95).
The daily prayer schedule of her Benedictine community provides Theresa Forcades with a fitting framework for her insights. Medicine, politics, feminism, and spirituality are grounded in deep appreciation of human freedom and divine love. Courageous, relentless explorations of basic human experiences, especially forgiveness, destine this work to be a postmodern spiritual classic.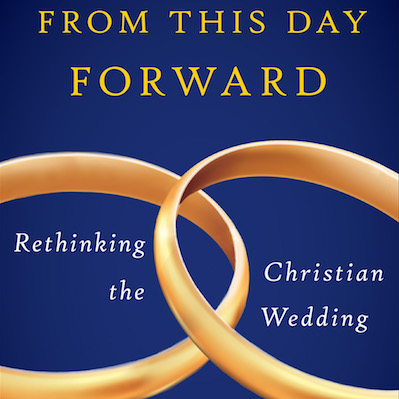 Long, Kimberly Bracken. FROM THIS DAY FORWARD: RETHINKING THE CHRISTIAN WEDDING. Louisville, KY: Westminster John Knox Press, 2016 (185 pages, $20.00).
Marriage is risky at best, but trying to minister to people who want to marry is trickier still. Kimberly Bracken Long offers a realistic, relatively egalitarian, and helpful guide for pastoral people who want to be useful at a liminal time in the lives of those making a legal, religious, and/or social leap.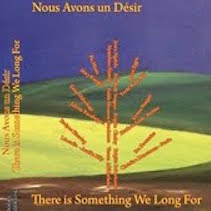 Naegeli, Verna, Josée Ngalula, Ina Praetorius, Brigitte Rabarijaona, editors. NOUS AVONS UN DÉSIR/THERE IS SOMETHING WE LONG FOR. Kinshasa, DRC: MÉDIASPAUL, 2015 (223 pages, tsenamalalaka.wordpress.com or contact coordination@malalaka.org).
Nineteen African and European women theologians share their deepest longings, their basic commitments in this multi-language volume. They model ways of engaging one another and letting differences emerge respectfully. They prove that there are no right answers in religion, but many provocative, helpful questions.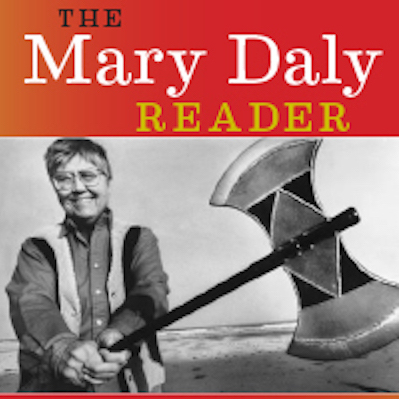 Rycenga, Jennifer and Linda Barufaldi, editors. MARY DALY READER. New York: NYU Press, 2017 (453 pages, $35.00).
Here it is—the best of Mary Daly for future generations to savor. Thanks to editors Jennifer Rycenga and Linda Barufaldi, Robin Morgan's Preface and Mary E. Hunt's Biographical Sketch, Mary Daly comes alive. With her wry smile, brilliant analysis, poetic unto mystical writing, she wields a mighty labrys of thought. From her earliest inklings to her last Summation, this is work to read, ponder, reject, discuss, savor, question, or write your own.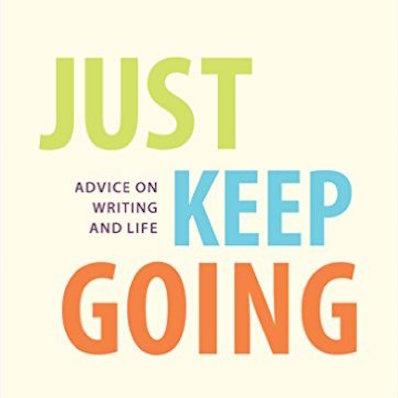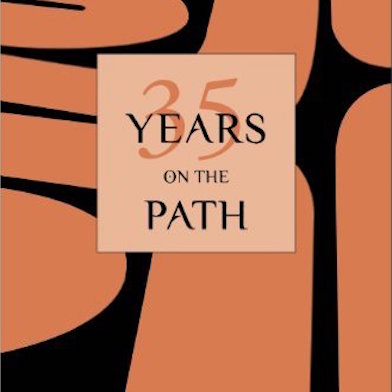 Stokes, Jeanette. JUST KEEP GOING: ADVICE ON WRITING AND LIFE. Durham, NC: The Resource Center for Women & Ministry in the South, Inc., 2016 (110 pages, $20.00).
Many people write, but few people are writers. Jeanette Stokes is one of the few who does it well and has the generosity to share her method. Readers will find tips and practices that work and a host of lovely examples in this welcome resource. Also by Jeannette Stokes, 35 YEARS ON THE PATH. (Durham, NC: The Resource Center for Women & Ministry in the South, Inc., 2012 (154 pages, $20.00), which follows 25 Years in the Garden, are occasional essays that show how a writer writes. Jeanette Stokes just gets better and better as a writer, organizer, artist, and human being. This series chronicles a process that is akin to the making of fine wine and the results are simply delicious!
http://www.waterwomensalliance.org/wp-content/uploads/water-logo-new.png
0
0
waterstaff
http://www.waterwomensalliance.org/wp-content/uploads/water-logo-new.png
waterstaff
2017-02-21 10:44:36
2017-02-24 11:18:53
WATER Recommends: January 2017
WATER Recommends: June 2015
Tap into what we're reading at the WATER office with the following resources.
All of the books we recommend are available for the borrowing from the Carol Murdock Scinto Library in the WATER office. Check out librarything.com for our complete collection. We are grateful to the many publishers who send us review copies to promote to the WATER community.
---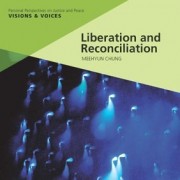 Chung, Meehyun. LIBERATION AND RECONCILIATION. Geneva, Switzerland: World Council of Churches Publications, 2014 (142 pages, $7).
Korean feminist theology comes alive in these pages. Liberation and reconciliation are hallmarks of the divided peninsula. Meehyun writes accessibly for a broad audience contributing biblical as well as spiritual insights.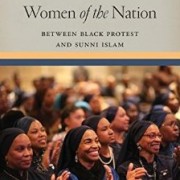 Gibson, Dawn-Marie and Karim, Jamillah. WOMEN OF THE NATION: BETWEEN BLACK PROTEST AND SUNNI ISLAM. New York: New York University Press, 2014 (263 pages, $23.40).
This book is a thorough history of American Muslim women's experiences in the Nation of Islam from the strict and organized pre-1975 structure to the more inclusive and liberating modern-day structures. Gibson and Karim thoughtfully and critically draw out a study of black women's accounts of the Nation of Islam with descriptive analyses of the race, gender, and class politics that shaped these women's efforts to find a theology consistent with their own life experiences.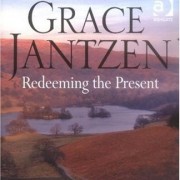 Graham, Elaine L., ed. GRACE JANTZEN: REDEEMING THE PRESENT. Surrey, England: Ashgate Publishing Limited, 2009 (269 pages, $44.96).
An anthology by colleagues and students on the work and inspirations of feminist philosopher Grace Jantzen, this collection is a wide-ranging resource detailing her influence on gender, Western culture, and religion. Her vision for a society focused on life and natality is explored by a wide range of voices. This is an important work for newcomers to Jantzen's thought and followers of her broad scholarship alike.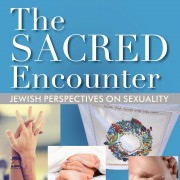 Grushcow, Rabbi Lisa J., ed. THE SACRED ENCOUNTER: JEWISH PERSPECTIVES ON SEXUALITY. New York: CCAR Press, 2014 (765 pages, $23.50).
Rabbi Lisa Grushcow has compiled a tome to be placed beside the holy books as a primary source on Judaism and sexuality.  She joins the important voices of Denise Eger, Laura Geller, and Jane Rachel Litman in the Jewish tradition of questioning and interpreting a lush field of topics, from the complications of marriage when  Alzheimer's intrudes to the history of LGBTQ members in the Reform movement.  If you find yourself wondering about life and love in the Jewish body, have no fear, "The Sacred Encounter" is here.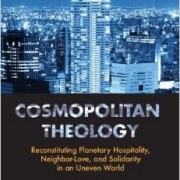 Kang, Namsoon. COSMOPOLITAN THEOLOGY: RECONSTITUTING PLANETARY HOSPITALITY, NEIGHBOR-LOVE, AND SOLIDARITY IN AN UNEVEN WORLD. St. Louis, MO: Chalice Press, 2013 (252 pages, $26.39).
A beautifully accessible proposal for cosmopolitan theology rooted in the embrace of global unity, radical compassion, and inclusion that goes beyond gender, race, religion, sexuality, and nationality. Dr. Kang outlines with depth and readability her strategies for a more connected and loving world. Academic precision and passionate activism are her hallmarks.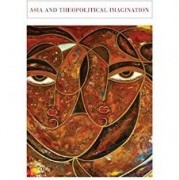 Kang, Namsoon. DIASPORIC FEMINIST THEOLOGY: ASIA AND THEOPOLITICAL IMAGINATION. Minneapolis: Fortress Press, 2014 (378 pages, $39).
Dr. Kang shapes new, critical, and expansive feminist theological discourses through the lens of diaspora which transform and transcend current concepts of gender, identity, globalization, and postcolonialism. This important work has immense reverberations and will be refreshing to those seeking cutting edge ways of doing feminist theology.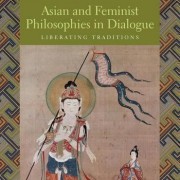 McWeeny, Jennifer and Butnor, Ashby, eds. ASIAN AND FEMINIST PHILOSOPHIES IN DIALOGUE: LIBERATING TRADITIONS. New York: Columbia University Press, 2014 (318 pages, $31.50).
A wonderful introduction to feminist comparative philosophy and methodology, this diverse collection investigates ancient Asian philosophies through a feminist lens while guiding the reader along with detailed explanations and definitions. This modern exploration into traditional cultural constructions and concepts of the self will help novice and expert alike.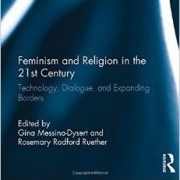 Messina-Dysert, Gina and Ruether, Rosemary Radford, eds. FEMINISM AND RELIGION IN THE 21ST CENTURY: TECHNOLOGY, DIALOGUE, AND EXPANDING BORDERS. New York: Routledge Press, 2015 (217 pages, $134.87).
A compelling exploration of technology's effects on the field of feminism and religion through essays by a varied group of theologians. The collection makes a stunning case for how technology fosters expanded dialogue, spreads the feminist revolution, and shapes the future of the movement. Authors critique the downfalls of social networks as well as the problems of media elitism. Nonetheless, the remarkable pluses of technology for feminist religious studies shine forth.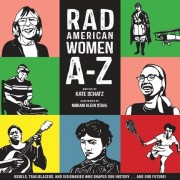 Schatz, Kate and Stahl, Miriam Klein (illustrator). RAD AMERICAN WOMEN: A-Z. San Francisco, CA: City Lights Books, 2015 (64 pages, $14.95).
With these wondrous women and Klein Stahl's visionary visuals to match, Schatz rouses the reader's own rad-ness. Technically a book for kids, this alphabetical anthology will cheer feminists and aspiring feminists of all ages. Important, intersectional, and influential.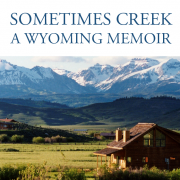 Shepard, Florence Rose Krall. SOMETIMES CREEK: A WYOMING MEMOIR. Durango, Colorado: Raven's Eye Press, 2012 (354 pages, $18).
A captivating story written with verve, this memoir is a rich reflection on a complex life. Flo Shepard explores seasons, sensations, scholarship in a delectable display of nature writing in all of its spiritual beauty.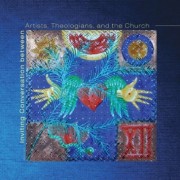 Sokolove, Deborah. SANCTIFYING ART: INVITING CONVERSATIONS BETWEEN ARTISTS, THEOLOGIANS, AND THE CHURCH. Eugene, Oregon: Cascade Books, 2013 (190 pages, $22).
Sokolove examines the complexity of our relationship to art, guiding us through cultural shifts and personal musings. She widens the spaces between those three small letters a-r-t until we float in that strange jumble of quotidian and sublime – art every bit as colorful, dynamic, and holy as laundry drying on a line. Sokolove's contemplations are rich starting points for those considering the plentiful intersections of art, worship, selfhood, and society.