WATER Recommends: September 2018
Tap into what we're reading at the WATER office with the following resources.
All of the books we recommend are available for the borrowing from the Carol Murdock Scinto Library in the WATER office. Check out librarything.com for our complete collection. We are grateful to the many publishers who send us review copies to promote to the WATER community.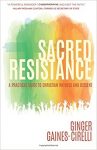 Gaines-Cirelli, Ginger. SACRED RESISTANCE: A PRACTICAL GUIDE TO CHRISTIAN WITNESS AND DISSENT. Nashville, TN: Abingdon Press, 2018 (160, $14.99).
Avoiding polarities and Christian clichès, Rev. Ginger Gaines-Cirelli provides a much needed resource for Christian congregations working towards social justice in 21st century America. She redefines 'resistance' through a liberationist lense, and offers advice for building a prophetic counter cultural 'kin-dom' today. This book is an invaluable resource for religious leaders seeking to engage with their communities in acts of sacred resistance.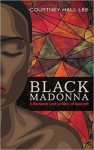 Lee, Courtney Hall. BLACK MADONNA. Eugene, Oregon: Cascade Books, 2017 (136 pages, $9.50).
Looking for a smart analysis and provocative theme to excite your class or book group? Courtney Hall Lee has written one in the form of a womanist Mariology. She cites biblical, theological, and social resources that provide a solid foundation in Black women's experience for embracing Mary as mother, sister, and divine in her own way.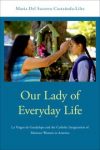 Castañeda-Liles, María Del Socorro. OUR LADY OF EVERYDAY LIFE: La Virgen de Guadalupe and the Catholic Imagination of Mexican Women in America. New York: Oxford University Press, 2018 (282 pages, $28.15)
The author argues that "first-generation Mexican women of all ages develop a protean Catholic devotion, which allows them to transgress limiting notions of what a good Catholic woman should be while retaining the aspects of Catholicism they find life-giving." Their touchstone is Our Lady of Guadalupe. Interviews with three groups of women, a look at the scholarly materials, and the author's own discoveries make this an important book in the field of Latinx theology.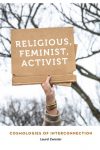 Zwissler, Laurel. RELIGIOUS, FEMINIST, ACTIVIST: COSMOLOGIES OF INTERCONNECTION. Anthropology of Contemporary North America: University of Nebraska Press, 2018 (336 pages, $30).
Laurel Zwissler centers her analysis around case studies of three women in Canada from the Catholic, United Church, and Pagan traditions. Both micro perspectives and macro investigation provide readers with insights into important differences among the subjects but equally important commonalities of spirit, politics, and action.

Morris, Catherine, and Hockley, Rujeko, et al. WE WANTED A REVOLUTION BLACK RADICAL WOMEN 1965-85: NEW PERSPECTIVES. Durham, NC: Duke University Press, 2018 (160 pages, $24.95).
This book is the second published in conjunction with the Brooklyn Museum's exhibition of the same name. Curators and editors Catherine Morris and Rujeko Hockley, along with scholars and artists, reflect on the radical contributions black women have made to American art and feminism. Photographs and reprints from the collection bring intersectional feminist theory to life and highlight an oft neglected aspect of American history and culture. A wonderful companion to the now-traveling exhibition.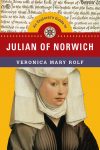 Rolf, Veronica Mary. JULIAN OF NORWICH. Downers Grove, IL: Intervarsity Press, 2018 (223, pages, $14.22)
Julian speaks to many people in such diverse ways. This enthusiastic study, grounded in serious scholarship and written with verve for a popular audience, is useful way "in" to the life of a medieval Christian mystic whose pioneering work reverberates in every age.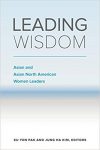 Pak, Su Yon and Kim, Jung Ha. LEADING WISDOM: ASIAN AND ASIAN NORTH AMERICAN WOMEN LEADERS. Louisville, KY: Westminster John Knox Press, 2017 (255 pages, $22.97).
The 'wisdom leadership' of Asian and Asian North American women in fields as diverse as religion, the military, teaching, and social work forms a collective case study of how women from many backgrounds lead in challenging times.  Many of these writers, including WATER colleague Keun-Joo Christine Pae, are part of PANAAWTM, the Pacific, Asian and North American Asian Women in Theology and Ministry group, that has long provided leadership for leaders.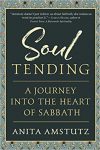 Amstutz, Anita. SOUL TENDING: JOURNEY INTO THE HEART OF SABBATH. New York, NY: Turner Publishing, 2018. (200 pages, $16.99)
Anita Amstutz offers an accessible, relevant take on the centuries-old tradition of Sabbath that originates from religious roots but has been practiced by groups across the secular spectrum. This book, which includes guiding questions for a more thoughtful response, will serve both a well-seasoned Sabbath-keeper as well as a beginner to the practice. Talk about a read that nourishes your soul.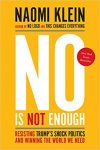 Klein, Naomi. NO IS NOT ENOUGH: RESISTING TRUMP'S SHOCK POLITICS AND WINNING THE WORLD WE NEED. Haymarket Books, 2017. (288 pages, $11.52)
Naomi Klein offers an incisive assessment of the political zeitgeist of our time – shock politics: what it is, what it means, and what we can do about its magnification under the Trump administration. It's a real page-turner that importantly offers practical forward movements for substantive change.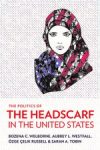 Welborne, Bozena C., Aubrey L. Westfall, Ozge Celik Russel, & Sarah A. Tobin. THE POLITICS OF THE HEADSCARF IN THE UNITED STATES. Ithaca, New York: Cornell University Press, 2018 (264 pages, $22.95).
Featuring interviews as well as quantitative data, this book is an excellent assessment of the experience of Muslim-American women who wear the hijab. Authors examine the role of covering as a marker of faith and belonging. They look at women's experiences in a country ripe with Islamophobia, and how covering affects political participation. This is an important read for those interested in understanding the unique experiences of Muslim women in America today.
http://www.waterwomensalliance.org/wp-content/uploads/Artboard-1-100.jpg
0
0
waterstaff
http://www.waterwomensalliance.org/wp-content/uploads/Artboard-1-100.jpg
waterstaff
2018-09-18 14:08:42
2018-09-18 14:15:20
WATER Recommends: September 2018
WATER Recommends: June 2015
Tap into what we're reading at the WATER office with the following resources.
All of the books we recommend are available for the borrowing from the Carol Murdock Scinto Library in the WATER office. Check out librarything.com for our complete collection. We are grateful to the many publishers who send us review copies to promote to the WATER community.
---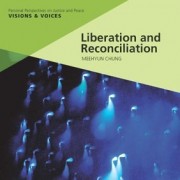 Chung, Meehyun. LIBERATION AND RECONCILIATION. Geneva, Switzerland: World Council of Churches Publications, 2014 (142 pages, $7).
Korean feminist theology comes alive in these pages. Liberation and reconciliation are hallmarks of the divided peninsula. Meehyun writes accessibly for a broad audience contributing biblical as well as spiritual insights.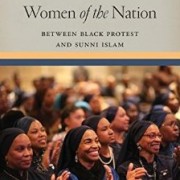 Gibson, Dawn-Marie and Karim, Jamillah. WOMEN OF THE NATION: BETWEEN BLACK PROTEST AND SUNNI ISLAM. New York: New York University Press, 2014 (263 pages, $23.40).
This book is a thorough history of American Muslim women's experiences in the Nation of Islam from the strict and organized pre-1975 structure to the more inclusive and liberating modern-day structures. Gibson and Karim thoughtfully and critically draw out a study of black women's accounts of the Nation of Islam with descriptive analyses of the race, gender, and class politics that shaped these women's efforts to find a theology consistent with their own life experiences.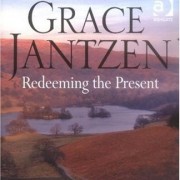 Graham, Elaine L., ed. GRACE JANTZEN: REDEEMING THE PRESENT. Surrey, England: Ashgate Publishing Limited, 2009 (269 pages, $44.96).
An anthology by colleagues and students on the work and inspirations of feminist philosopher Grace Jantzen, this collection is a wide-ranging resource detailing her influence on gender, Western culture, and religion. Her vision for a society focused on life and natality is explored by a wide range of voices. This is an important work for newcomers to Jantzen's thought and followers of her broad scholarship alike.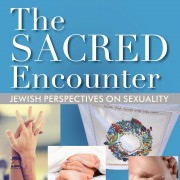 Grushcow, Rabbi Lisa J., ed. THE SACRED ENCOUNTER: JEWISH PERSPECTIVES ON SEXUALITY. New York: CCAR Press, 2014 (765 pages, $23.50).
Rabbi Lisa Grushcow has compiled a tome to be placed beside the holy books as a primary source on Judaism and sexuality.  She joins the important voices of Denise Eger, Laura Geller, and Jane Rachel Litman in the Jewish tradition of questioning and interpreting a lush field of topics, from the complications of marriage when  Alzheimer's intrudes to the history of LGBTQ members in the Reform movement.  If you find yourself wondering about life and love in the Jewish body, have no fear, "The Sacred Encounter" is here.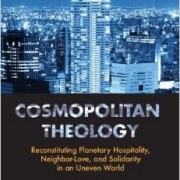 Kang, Namsoon. COSMOPOLITAN THEOLOGY: RECONSTITUTING PLANETARY HOSPITALITY, NEIGHBOR-LOVE, AND SOLIDARITY IN AN UNEVEN WORLD. St. Louis, MO: Chalice Press, 2013 (252 pages, $26.39).
A beautifully accessible proposal for cosmopolitan theology rooted in the embrace of global unity, radical compassion, and inclusion that goes beyond gender, race, religion, sexuality, and nationality. Dr. Kang outlines with depth and readability her strategies for a more connected and loving world. Academic precision and passionate activism are her hallmarks.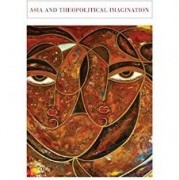 Kang, Namsoon. DIASPORIC FEMINIST THEOLOGY: ASIA AND THEOPOLITICAL IMAGINATION. Minneapolis: Fortress Press, 2014 (378 pages, $39).
Dr. Kang shapes new, critical, and expansive feminist theological discourses through the lens of diaspora which transform and transcend current concepts of gender, identity, globalization, and postcolonialism. This important work has immense reverberations and will be refreshing to those seeking cutting edge ways of doing feminist theology.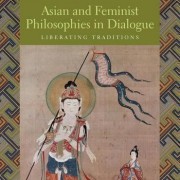 McWeeny, Jennifer and Butnor, Ashby, eds. ASIAN AND FEMINIST PHILOSOPHIES IN DIALOGUE: LIBERATING TRADITIONS. New York: Columbia University Press, 2014 (318 pages, $31.50).
A wonderful introduction to feminist comparative philosophy and methodology, this diverse collection investigates ancient Asian philosophies through a feminist lens while guiding the reader along with detailed explanations and definitions. This modern exploration into traditional cultural constructions and concepts of the self will help novice and expert alike.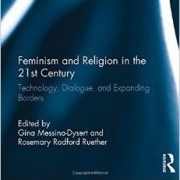 Messina-Dysert, Gina and Ruether, Rosemary Radford, eds. FEMINISM AND RELIGION IN THE 21ST CENTURY: TECHNOLOGY, DIALOGUE, AND EXPANDING BORDERS. New York: Routledge Press, 2015 (217 pages, $134.87).
A compelling exploration of technology's effects on the field of feminism and religion through essays by a varied group of theologians. The collection makes a stunning case for how technology fosters expanded dialogue, spreads the feminist revolution, and shapes the future of the movement. Authors critique the downfalls of social networks as well as the problems of media elitism. Nonetheless, the remarkable pluses of technology for feminist religious studies shine forth.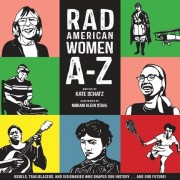 Schatz, Kate and Stahl, Miriam Klein (illustrator). RAD AMERICAN WOMEN: A-Z. San Francisco, CA: City Lights Books, 2015 (64 pages, $14.95).
With these wondrous women and Klein Stahl's visionary visuals to match, Schatz rouses the reader's own rad-ness. Technically a book for kids, this alphabetical anthology will cheer feminists and aspiring feminists of all ages. Important, intersectional, and influential.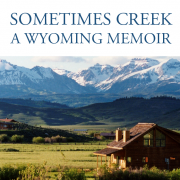 Shepard, Florence Rose Krall. SOMETIMES CREEK: A WYOMING MEMOIR. Durango, Colorado: Raven's Eye Press, 2012 (354 pages, $18).
A captivating story written with verve, this memoir is a rich reflection on a complex life. Flo Shepard explores seasons, sensations, scholarship in a delectable display of nature writing in all of its spiritual beauty.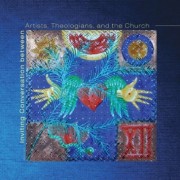 Sokolove, Deborah. SANCTIFYING ART: INVITING CONVERSATIONS BETWEEN ARTISTS, THEOLOGIANS, AND THE CHURCH. Eugene, Oregon: Cascade Books, 2013 (190 pages, $22).
Sokolove examines the complexity of our relationship to art, guiding us through cultural shifts and personal musings. She widens the spaces between those three small letters a-r-t until we float in that strange jumble of quotidian and sublime – art every bit as colorful, dynamic, and holy as laundry drying on a line. Sokolove's contemplations are rich starting points for those considering the plentiful intersections of art, worship, selfhood, and society.