WATERtalks: Feminist Conversations in Religion Series 
"Women in the Military:
Implications for Trauma Studies"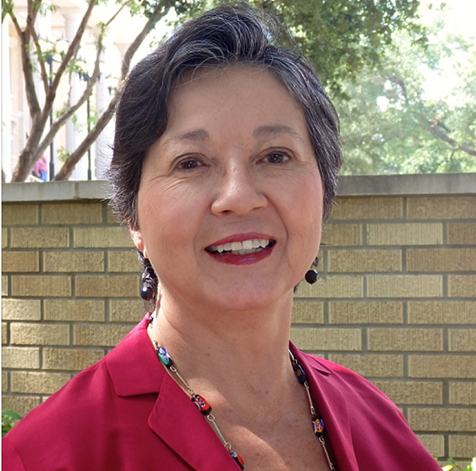 with Rita Nakashima Brock
Wednesday, May 11, 2016, at 1 PM (ET)
---
Rita Nakashima Brock, Ph.D., is Research Professor of Theology and Culture and Director of the Soul Repair Center at Brite Divinity School, affiliated with Texas Christian University. The Center is dedicated to recovery from moral injury, especially in veterans of war.
Dr. Brock earned her doctorate in Philosophy of Religion and Theology from Claremont Graduate University in 1988 and was a professor of religion for 18 years before becoming, in 1997, Director of the Radcliffe Institute for the Advanced Study Fellowship Program at Harvard University, a program for distinguished scientists, social scientists, scholars, writers, artists, and humanitarians.
An award-winning author, each of her five book projects have broken new ground in theology and have applied religious ideas to major social issues. Her 1988 book, Journeys By Heart: A Christology of Erotic Power, won the Crossroad Press award in Women's Studies and used the framework of family systems and child abuse to analyze Christian ideas of a father who requires the death of his son to save the world.
Rita's 1996 book, Casting Stones: Prostitution and Liberation in Asia and the United States, co-authored with Susan Thistlethwaite (who was featured in our March WATERtalk), was the first interdisciplinary work on prostitution that analyzed the role of religion in the sexual exploitation of women and children. Her 2008 book with Rebecca Ann Parker, Saving Paradise: How Christianity Traded Love of This World for Crucifixion and Empire, was a finalist for the American Academy of Religion Award in constructive, reflective studies of religion and a best religion book of 2008 in Publisher's Weekly.
Brock's most recent book is Soul Repair: Recovering from Moral Injury After War (2012), co-authored with Gabriella Lettini, the first book-length treatment of moral injury in veterans. Her most recent publication for the Journal of the European Society for the Study of Science and Religion, forthcoming in 2015, is an essay that examines theological meaning systems in relation to research on PTSD and moral injury, "Post Traumatic Stress, Moral Injury, and Soul Repair: The Implications for Western Christian Theology."
About this talk: "With the removal of the last barrier—combat roles—to women's equality in the military, what are the implications for women's experiences of trauma, especially military sexual trauma and moral injury? As the number of women enlisting and becoming veterans continues to grow, what are some of the implications for gender and identity in the most traditionally hyper-masculine culture in society? This talk will examine these questions and issues they raise for feminist theology." -Dr. Rita Nakashima Brock
We will provide recommended readings for those who register for this talk.
---
Please email Elizabeth at waterstaff@hers.com if you have questions or trouble registering.
Thank You!
https://www.waterwomensalliance.org/wp-content/uploads/Rita.Brock_2.jpg
471
476
waterstaff
http://www.waterwomensalliance.org/wp-content/uploads/water-logo-rgb-300dpi-1030x208.png
waterstaff
2016-04-26 16:10:05
2017-03-30 16:40:19
May 11 WATERtalk with Rita Nakashima Brock