By Diann L. Neu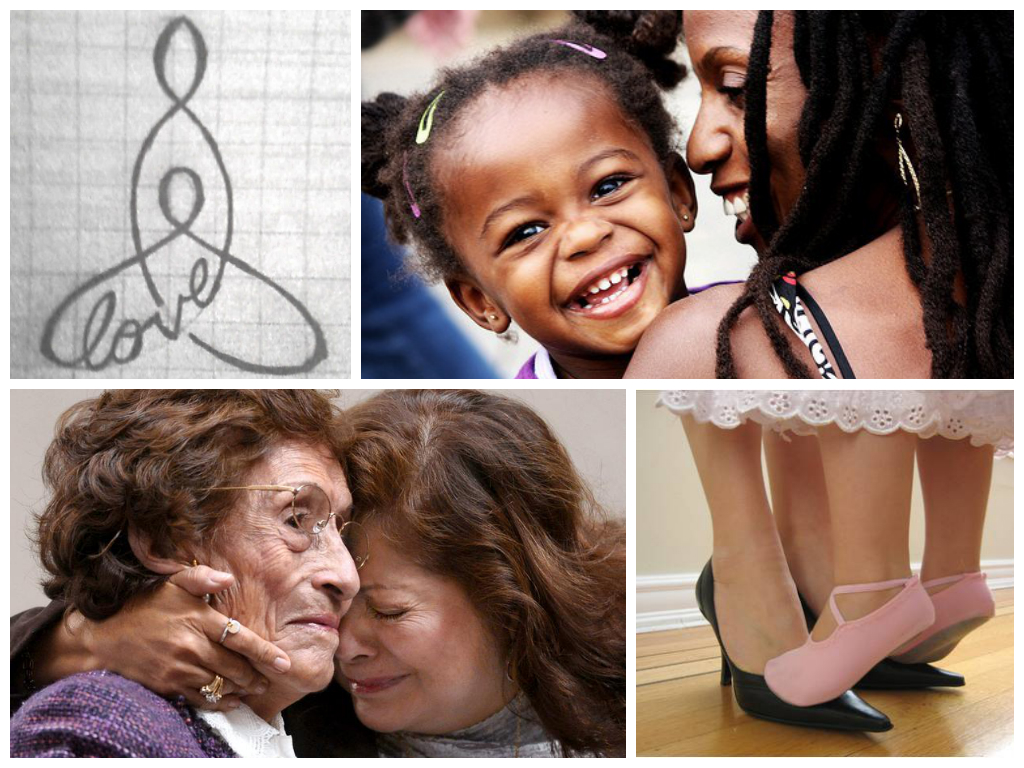 Celebrate the mothers in your life–your mother(s), grandmothers, aunts, and mother-friends–by sharing gratitude, inspiration, and love with them.Mother's Day is the result of more than 100 years of women's activism that coincided with women's suffrage and labor movements around the turn of the 20th century.These efforts of calling women to pacifism and political resistance form the foundation of our commitment to assure respect and safety for women and girls worldwide.
Listen to a Mother's Day Proclamation
"The little document which I drew up in the heat of my enthusiasms implored woman, all the world over, to awake to the knowledge of the sacred right vested in them as mothers to protect the human life which costs them so many pangs." – Julia Ward Howe | Reminiscences, 1819-1899 (1899)
Arise, then, women of this day!
Arise all women who have hearts,
whether our baptism be that of water or of fears!
Say firmly: "We will not have great questions decided by
irrelevant agencies.
Our husbands shall not come to us, reeking with carnage, for caresses and applause.
Our sons shall not be taken from us to unlearn all that we have been able to teach them of charity, mercy and patience…From the voice of a devastated Earth a voice goes up with our own. It says: "Disarm! Disarm!
The sword of murder is not the balance of justice.
Blood does not wipe our dishonor,
Nor violence indicate possession.
Reflect on Mothers
What have I learned from the mothers in my life?
How am I sharing life with the next generations?
Mothers Speak"
Biology is the least of what makes someone a mother."
– Oprah Winfrey | Woman's Day (1988)
"I figure when my husband comes home from work, if the kids are still alive, then I've done my job." – Rosanne Barr in Susan Dworkin, "Rosanne Barr" | Ms. (1987)
"The only thing better than the sweet and sentimental Mother's Day is its radical feminist history steeped in religious values." – Antonia Blumberg | The Huffington Post (2014)
"I cannot forget my mother. Though not as sturdy as others, she is my bridge. When I needed to get across, she steadied herself long enough for me to run across safely." – Renita Weems | "Hush, Mama's Gotta Go Bye-Bye," in Patricia Bell-Scott et. al., eds. | Double Stich (1991)
"Mother, in ways neither of us can ever understand, I have come home." – Robin Morgan | "Matrilineal Descent," Monster (1972)
"And it came to me, and I knew what I had to have before my soul would rest. I wanted to belong – to belong to my mother. And in return – I wanted my mother to belong to me." – Gloria Vanderbilt | Once Upon a Time (1985)
"I am a reflection of my mother's secret poetry as well as of her hidden angers." – Audre Lorde | Zami: A New Spelling of My Name (1982)
"Whenever I'm with my mother, I feel as though I have to spend the whole time avoiding land minds." – Amy Tan |The Kitchen God's Wife (1991)
"The woman / I needed to call my mother / was silenced before I was born." – Adrienne Rich | "Re-forming the Crystal," The Fact of a Doorframe (1984)
"To describe my mother would be to write about a hurricane in its perfect power." – Maya Angelou | I Know Why the Caged Bird Sings (1970)
"In search of my mother's garden, I found my own."
– Alice Walker | In Search of Our Mothers' Gardens(1983)
Bless Mothers
Blessed be mothers and caregivers everywhere – women who give birth, women who adopt children, women who care for the children of others, women who nourish Earth.
Blessed be societies that offer full health care services and other help to mothers and children.
Blessed be those who create new forms of families and become mothers in our communities.
Blessed be those who support and love mothers.
Take Action for Mothers
• Do something special for the mother in your life: make her a card, take her breakfast, thank her.
• Put flowers in a room she uses often: bedroom, office, living room, kitchen.
• Take a walk with your mom.
• Connect with the universe together. Look at stars, moon, sun, and give thanks.
• Cook a beautiful, healthy meal together. Set an elegant table with tablecloth and candlelight.
• Rally behind the parents, people, and Government of Nigeria to bring the 200 kidnapped / trafficked girls back home to safety.
• Pray these prayers in solidarity with the anguished parents of the kidnapped Nigerian girls.
• Lobby your senator and congressperson to give mothers equal pay, quality childcare, a living wage, affordable health care, paid sick and family leave, and flexible work schedules.
• Give a gift to a charity in the name of the mothers in your life.
• Rejoice in mothers everywhere.
© Diann L. Neu, D.Min., is the cofounder and codirector of WATER, dneu@hers.com
---
---
---
https://www.waterwomensalliance.org/wp-content/uploads/Mothers-Day-Collage.jpg
768
1024
waterstaff
http://www.waterwomensalliance.org/wp-content/uploads/water-logo-rgb-300dpi-1030x208.png
waterstaff
2014-04-21 18:25:37
2016-04-26 15:06:49
May 2014 Ritual: Happy Mother's Day!