By Diann L. Neu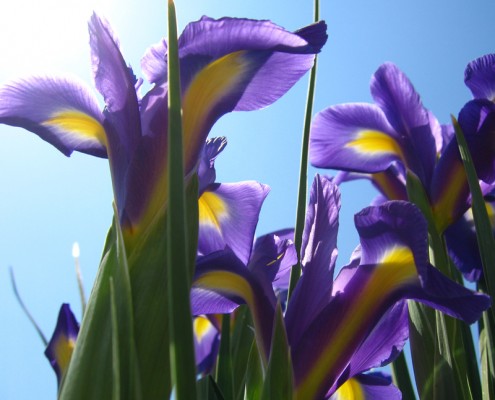 March is National Women's History Month. It is a time to celebrate women. It is a month to speak their names, tell their stories, and thank them for sharing their unique gifts with the world. It is a chance to become those women.
Share Stories of Revolutionary Women
What women come to your mind and heart as you think about Women's History? What women have inspired you to change the world? With what herstory do you connect?
Bring specific women from around the world into your consciousness. Reflect on women in your life and women that inspire you.
Thank Women for Their Unique Gifts to the World 
Thank you, Michelle Obama, for promoting education and working to create a healthier country as the First Lady of the United States.
Thank you, Malala Yousafzai, for defying the Taliban in Pakistan and demanding that girls be allowed to receive an education.
Thank you, Claudette Colvin, Rosa Parks, and the brave women who sparked the Civil Rights Movement, for refusing segregation.
Thank you, Sally Ride, for showing the world, especially young girls, that women can reach for the stars and fly into space.
Thank you, Mary Daly, for challenging us to move Beyond God the Father.
Thank you, Margaret Sanger, for teaching women to own and control our own bodies by choosing consciously whether we will or will not be mothers.
Thank you, Eve and Lilith, for reaching for the apple of knowledge and finding that it is good.
Thank you, Theresa Kane, RSM, for questioning the exclusion of women from Catholic ministries and publicly challenging Pope John Paul II.
Thank you, Susan B. Anthony and Elizabeth Cady Stanton, for working for U. S. women to have the vote.
Thank you, Laverne Cox, for proudly promoting self-love while affirming and advocating for the trans community.
Thank you, Marie Curie, for your ground breaking work in the field of Radioactivity and for setting a new bar for female academic and scientific achievement.
Thank you, Helen Keller, for campaigning tirelessly on behalf of people with disabilities.
Thank you mothers, grandmothers, and all who have nurtured, for shaping generations with your inspiration.
The list is endless. Who else would you add?
Share Your Stories: A Revolutionary Act
"I believe that telling our stories, first to ourselves and then to one another and the world, is a revolutionary act. It is an act that can be met with hostility, and exclusion… It can also lead to love, understanding, transcendence, and community." – Janet Mock, author of Redefining Realness
What do you hear in the quote that inspires you? How do you want to inspire others? What unique gifts do you share with the world?
Take Action: Celebrate Women
• Put pictures of women who inspire you around your home
• Search for a woman online, read her biography, and let it inspire you to shape your own story
• Write a letter or send an email to a woman who has guided you
• Take a wise woman out to dinner or cook a festive meal for her
• Make a collage of the names of women who have sparked in you a passion for justice
• Speak out to end discrimination, violence, and murders of trans women and in particular trans women of color
• Advocate for women's rights to move forward and not regress on issues such as choice, non-discrimination, comprehensive immigration reform, and voting rights
© 2015 Diann L. Neu, D.Min., MSW, is Co-founder and Co-director of WATER, dneu@hers.com.
https://www.waterwomensalliance.org/wp-content/uploads/file8181272048801-1.jpg
690
800
waterstaff
http://www.waterwomensalliance.org/wp-content/uploads/water-logo-rgb-300dpi-1030x208.png
waterstaff
2015-03-06 11:46:25
2016-03-22 15:09:04
March 2015 Ritual: Celebrating Women!