December 2021 WATERritual
"Litany of Gift-Giving"
By Diann L. Neu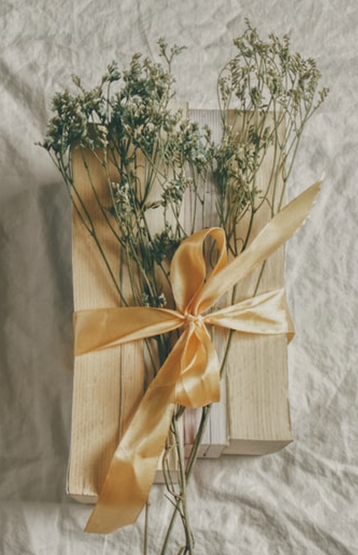 During this season of giving and receiving, we invite you to pray this "Litany of Gift-Giving" with us.
Place a piece of ribbon in front of you and pray:
For you and for those who have partnered with WATER throughout our herstory, the gift of gratitude. 
For friends who share joys and sorrows, the gift of friendship.
For colleagues with whom we network and collaborate, the gift of solidarity.
For all who mourn the death of a loved one due to COVID-19, especially when pandemic precautions prevent saying goodbye, the gift of comfort.
For the people of Afghanistan, Iran, Syria, Yemen, Mexico, and war-torn countries, the gift of peace.
For our migrant siblings at the border seeking asylum,
the gift of welcome.
For people living with cancer and all those who are sick,
the gift of healing. 
For families divided by differences, the gift of reconciliation.
For siblings in despair, the gift of hope.
For the unhoused, the gift of shelter.
For people who are hungry and experience food scarcity,
the gift of nourishment.
For women who experience violence from war, rape, and religion,
the gift of safety.
For those seeking employment, the gift of meaningful work.
For LGBTQIA and non-binary youth growing up today,
the gift of empowerment.
For people who experience discrimination in any form, the gift of justice.
For the Biden Administration and Congress, the gift of a vision of global community.
For religious leaders, the gift of welcoming and inclusive communities.
For people who are dying, the gift of a peaceful death.
For Earth, the gift of life.
For children of every race and country, the gift of love.
Tie the ribbon on a package, tree, or wreath and give it as a gift in gratitude for all we share.
© 2021 Diann L. Neu with Mary E. Hunt | Women's Alliance for Theology, Ethics, and Ritual | Silver Spring, MD 20910 | waterstaff@hers.com
https://www.waterwomensalliance.org/wp-content/uploads/December-2021-WATERritual-Year-End.png
555
358
waterstaff
http://www.waterwomensalliance.org/wp-content/uploads/water-logo-rgb-300dpi-1030x208.png
waterstaff
2022-01-22 22:03:44
2022-01-22 22:21:38
December 2021 WATERritual: Litany of Gift-Giving