In Memory of Kaye Ashe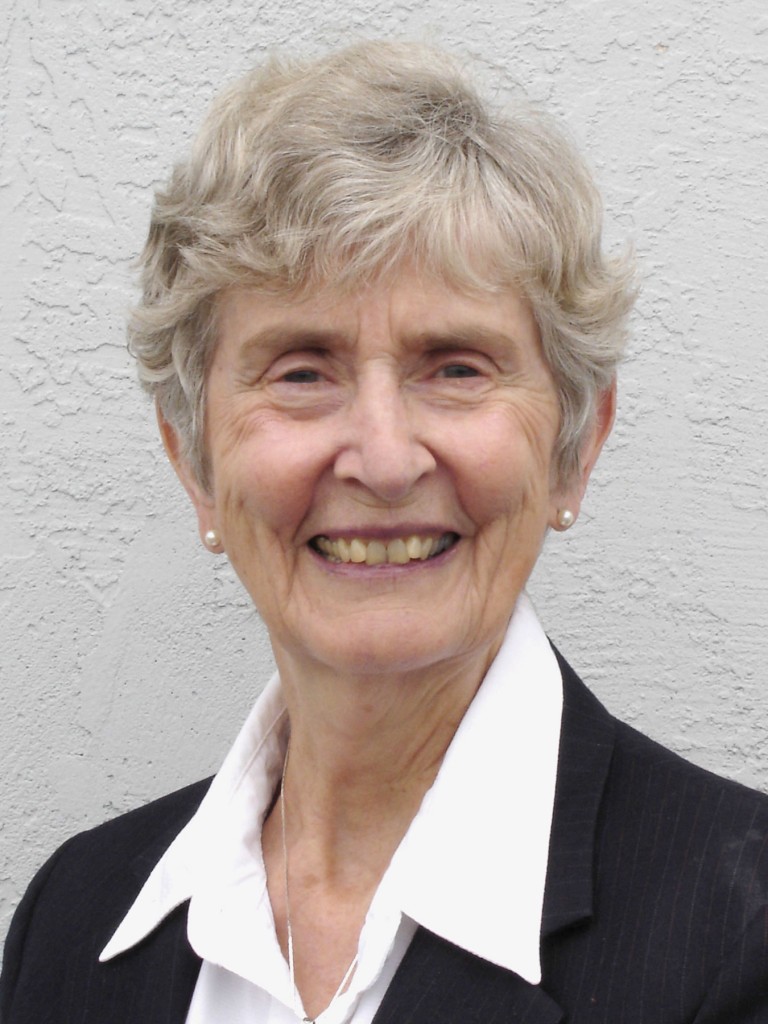 WATER joins family and friends in mourning the death of Sr. Kaye Ashe, a beloved Sinsinawa Dominican. We join in loving praise of her good life, her contributions to the world, and her unrelenting demands for justice in church and society.
Kaye earned a Ph.D. in Modern European History and French at the University of Fribourg, Switzerland.  From 1969 to 1986,she taught and administered various programs at Dominican University (Rosary College); from 1986-1994 she served as Prioress of her Congregation. She later moved to Berkeley CA, teaching at St. Mary's College of California from 1996 to 2006. She was also a founding board member of Mary's Pence.
Kaye lectured widely on women's history, spirituality, and leadership. She contributed magazine articles and chapters in books dedicated to women's issues, and authored Today's Women, Tomorrow's Church, 1983  (awarded the Thomas More Medal for "an outstanding work of non-fiction"), and the Feminization of the Church?, 1997.
Mary E. Hunt met Kaye through Joan O'Shea and Delores Brooks in the early 1970s in Cambridge, Massachusetts. She was impressed with their commitment to continuing education, as well as their strength of character as they engaged in church change. Kaye regaled friends with stories of riding motor scooters around Switzerland with her friend Mary Daly. Early role models such as Kaye leave indelible marks.
Diann Neu worked with Kaye through the Women-Church Convergence. She was a strong feminist and a person who had a clear-eyed view of the Church. Her presence in the W-CC was always welcome.
WATER Intern Cathy Jaskey, who is a Dominican University alum and Sinsinawa associate, is so grateful for Kaye in whom she has found great wisdom and inspiration. The poem below hangs on Cathy's wall and is a daily reminder to find nourishment in community. Kaye has been a great companion and will live on in communities of conviction pushing us forward in the search.
Kaye was a marvelous woman. We are relieved that her suffering is over. But the world seems a little draftier without her love to warm the corners where marginalized people are consigned and the most effective ministry takes place. May her spirit continue to inspire us, and the many whose lives she touched.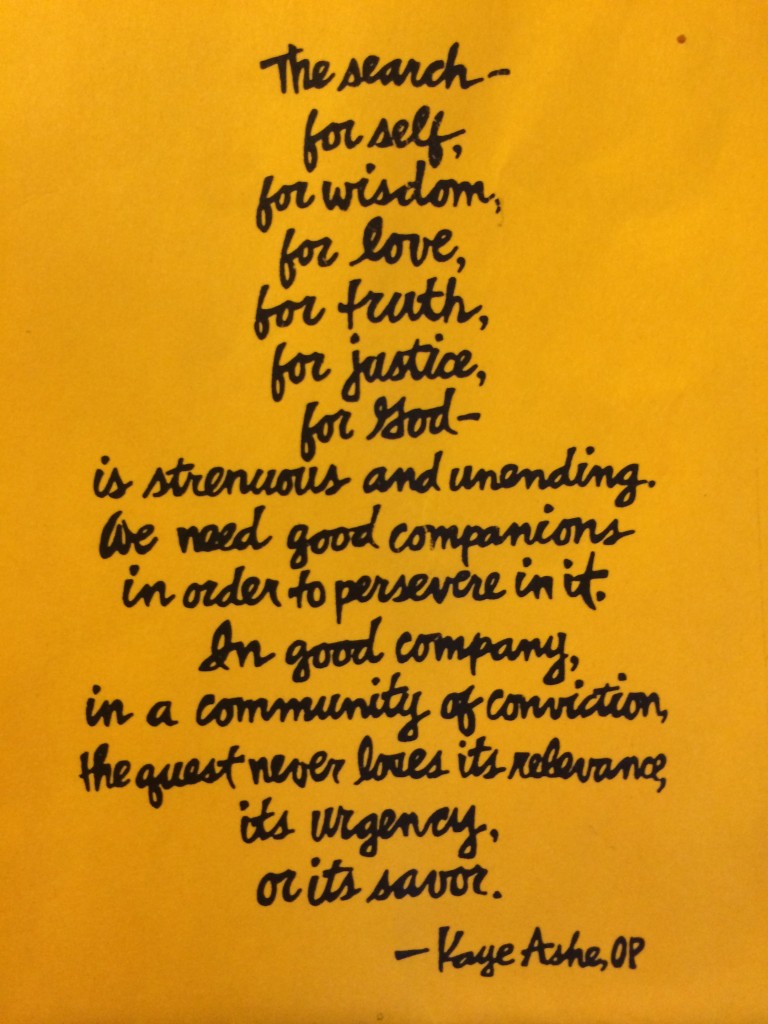 https://www.waterwomensalliance.org/wp-content/uploads/AsheKaye-b.jpg
1800
1350
waterstaff
http://www.waterwomensalliance.org/wp-content/uploads/water-logo-rgb-300dpi-1030x208.png
waterstaff
2014-02-20 12:00:57
2016-06-16 11:14:49
In Memory of Her—Kaye Ashe