WATERtalks: Feminist Conversations in Religion Series 
"Mormon Feminism: The Forty Years We Celebrate, The Forty Years Ahead"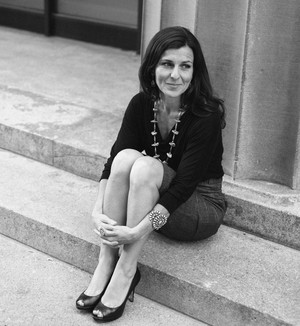 with Joanna Brooks
Wednesday, February 10, 2016, at 1 PM (ET)
---
Joanna Brooks is an award-winning scholar and author or editor of eight books about American culture, gender, race, religion, and politics, including Mormon Feminism: Essential Writings (Oxford University Press, 2015), the first comprehensive retrospective anthology of Mormon feminist thought and writing, picked as a Top 10 Religion & Spirituality Book for Fall 2015 by Publisher's Weekly.
Dr. Brooks also authored The Book of Mormon Girl: A Memoir of an American Faith (Free Press / Simon & Schuster, 2012), hailed by reviewers as "lyrical, urgent, and powerful."
During the 2012 election season, Brooks emerged as a national voice on progressive Mormonism and was featured on NBC, MSNBC, the BBC, NPR, and The Daily Show and named one of "50 Politicos to Watch" by politico.com and one of "13 Religious Women to Watch" by the Center for American Progress.
Dr. Brooks is a Professor of English and Associate Vice President of Faculty Affairs at San Diego State University. A fourth-generation California native, she lives in San Diego with her husband and two children.
We will provide recommended readings for those who register for this talk.
---
Please email Elizabeth at waterstaff@hers.com if you have questions or trouble registering.
Thank You!