WATER Recommends: January 2014
Tap into what we're reading at the WATER office with the following resources.
All of the books we recommend are available for the borrowing from the Carol Murdock Scinto Library in the WATER office. Check out librarything.com for our complete collection. We are grateful to the many publishers who send us review copies to promote to the WATER community.
---
Bothuel, Carolyn, and Cynthia L. Tootle (Editors). PROSPERITY STORIES: TESTIMONIES OF DIVINITY IN EVERYDAY LIFE. Silver Spring, MD: Takoma Park Chapel, 2013 (232 pages, $12.60).
Amazing how people find the resources they need to be prosperous. Proves that the world provides all we need if we only keep our eyes open and share.
Carbine, Rosemary P. and Kathleen J. Dolphin (Editors). Women, Wisdom, and Witness: Engaging Contexts in Conversation. Collegeville, MN: Liturgical Press, 2007 (160 pages, $34.95).
Essays by young Catholic women scholars who are using conversation and collegial work to convey new insights. The scope of their interests portends a broader agenda especially if they can loosen kyriarchal constraints on their important voices.
Chung, Meehyun. Reis Und Wasser: Eine Feministische Theologie in Korea. Berlin: Frank & Timme, 2012 (226 pages, $41.37).
Winner of the Marga Buehrig Prize for excellence in feminist theology, Meehyun Chung explores the feminist theological landscape in her native Korea. The image of rice and water allows nature and scripture, culture and narrative to form an important contribution to the field.
Day, Keri. Unfinished Business: Black Women, the Black Church, and the Struggle to Thrive in America. Maryknoll, NY: Orbis, 2012 (192 pages, $19.52).
In this piercing analysis of the structural violence that relegates poor black women to an American underclass, Professor Keri Day invites communities rooted in the Black Church to revisit their anti-poverty strategies. Her sophisticated moral vision redefines what it means to thrive, both economically and spiritually, within a just and sustainable socio-economic landscape for all. A strong contribution to the conversation.
Jung, Patricia Beattie and Aana Marie Vigen (Editors). God, Science, Sex, Gender: An Interdisciplinary Approach to Christian Ethics. Urbana, Chicago, and Springfield, IL: University of Illinois Press, 2010 (296 pages, $30).
Theologians, ethicists, anthropologists, psychologists, and socialists address Christian sexual ethics in interdisciplinary dialogue. This collection of essays opens up the conversation yielding relevant, complicated, and honest results.
mcmanus, elizabeth (Editor). COURAGEOUS CONVERSATIONS: CHRISTIAN WOMEN UNEARTHING THE UNSPEAKABLE. Durham, NC: RCWMS Press, 2013 (35 pages, $5).
Young women with new, creative, challenging ideas to share about their lives, their bodies, their dreams of a world in which they are accepted for who they are. Pity some of the issues of 40 years ago are still so fresh and raw.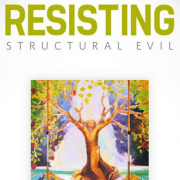 Moe-Lobeda, Cynthia D. Resisting Structural Evil: Love as Ecological-economic Vocation.  Minneapolis, MN: Fortress, 2013 (309 pages, $19.80).
A Christian social ethical approach to developing a just society through economic and ecological efforts. Useful for groups that want to open such important conversations.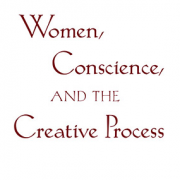 Patrick, Anne E. Women, Conscience, and the Creative Process. New York: Paulist, 2011 (96 pages, $8.96). Conscience and Calling: Ethical Reflections on Catholic Women's Church Vocations. London: Bloomsbury, 2013 (224 pages, $21.20).
In the first volume, part of the Madeleva Lectures, Dr. Patrick explores the "creatively responsible self," a wonderful framework for talking about adult humans in relationship. In the second volume, she turns her attention to how women, especially women in religious congregations, live out their mature faith commitments. Taken together, the books convey a strong message on ethical living.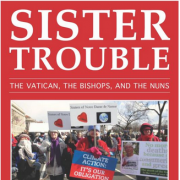 Ronan, Marian. SISTER TROUBLE: THE VATICAN, THE BISHOPS, AND THE NUNS. North Charleston, SC: CreateSpace Independent Publishing Platform, 2013 (119 pages, $10.64).
This collection of her essays on American nuns and their struggles with the Vatican functions as a good overview of a bad situation.
Schaberg, Jane D. The Death and Resurrection of the Author and Other Feminist Essays on the Bible. Sheffield: Sheffield Phoenix, 2012 (262 pages, $51).
A remarkable biblical scholar and even more remarkable person, Jane Schaberg's works of scholarship, poetry, and critical reflections are collected in this posthumously published volume. Thanks to Holly E. Hearon for carrying this work to publication. Jane gave Mary Magdalene a new look, and showed her own poetic brilliance.
http://www.waterwomensalliance.org/wp-content/uploads/water-logo-rgb-300dpi-1030x208.png
0
0
Ciara Chivers
http://www.waterwomensalliance.org/wp-content/uploads/water-logo-rgb-300dpi-1030x208.png
Ciara Chivers
2014-01-23 16:14:55
2014-07-08 14:59:10
WATER Recommends: January 2014