WATER Recommends: November 2018
Tap into what we're reading at the WATER office with the following resources.
All of the books we recommend are available for the borrowing from the Carol Murdock Scinto Library in the WATER office. Check out librarything.com for our complete collection. We are grateful to the many publishers who send us review copies to promote to the WATER community.
---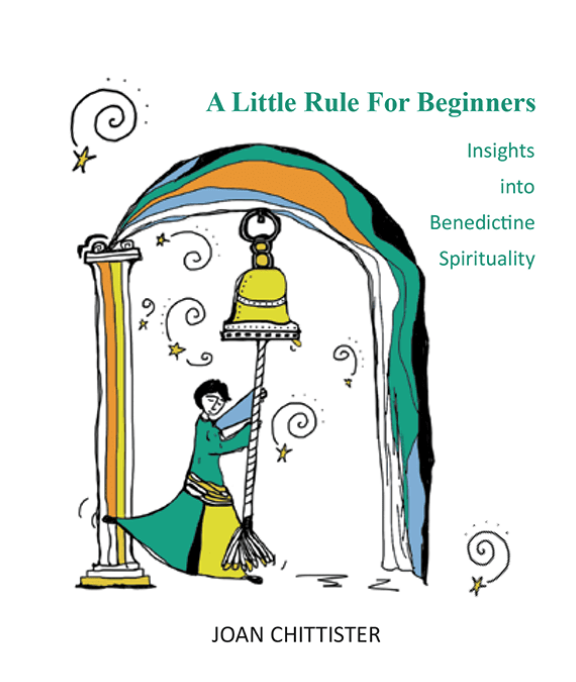 Chittister, Joan. A LITTLE RULE FOR BEGINNERS: INSIGHTS INTO BENEDICTINE SPIRITUALITY. Erie, PA: Benetvision, 2018 (160 pages, $9.95).
The 6th century original is a spiritual classic and this 21st century Tweetable version will have a long life as well. Joan Chittister takes bits of the Rule and riffs on them in artistic, poetic, some might say musical ways as the reader's soul soaks up her wisdom and her openness to what is still to be explored. Buy, pocket, read, relish.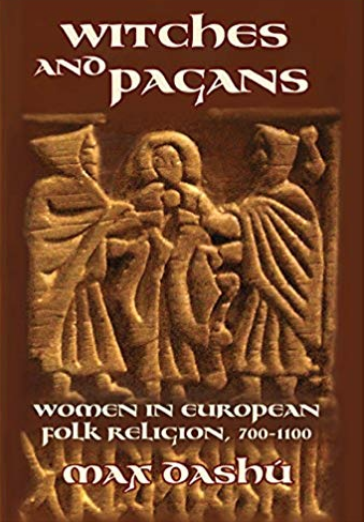 Dashu, Max. WITCHES AND PAGANS: WOMEN IN EUROPEAN FOLK RELIGION, 700-1100. Richmond, CA: Veleda Press, 2016 (388 pages, $24.99).
This compendium of research and analysis adds immeasurably to knowledge about an important if difficult period in women's history. Max Dashu does bold and pioneering work that contextualizes and corrects some of the reigning ignorance about the times. Important for readers who want to reclaim pagan and Wiccan roots.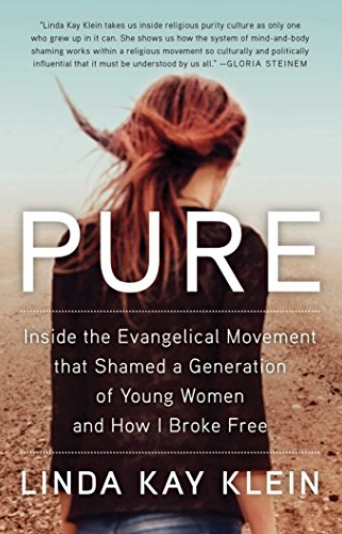 Klein, Linda. PURE: INSIDE THE EVANGELICAL MOVEMENT THAT SHAMED A GENERATION OF YOUNG WOMEN AND HOW I BROKE FREE. New York, NY: Touchstone, 2018 (341 pages, $26.00).
These stories offer a glimpse of the impact and scope of the purity movement on women's lives. Linda Kay Klein interweaves her experiences in an evangelical church to provide an authentic insider perspective on this problematic movement. For anyone raised in purity culture this is a must read, and for those who are new to it this is an eye opener.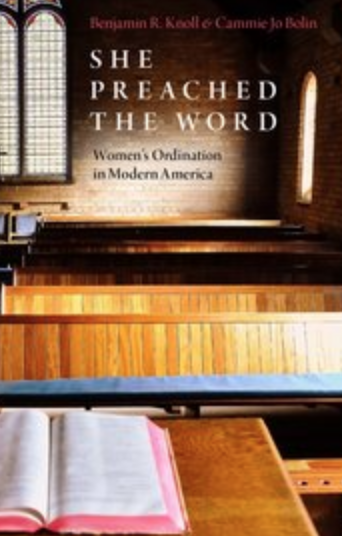 Knoll, R. Benjamin and Cammie Jo Bolin. SHE PREACHED THE WORD: WOMEN'S ORDINATION IN MODERN AMERICA. New York, NY: Oxford Press, 2018 (235 pages, $29.95).
This book provides up-to-date research on women's ordination across various faith traditions with emphasis on Protestant churches. The charts, graphs, interviews, and comparison to modern day politics are thorough and concise. Includes the social implications of women's ordination both for ordinands and especially for young women who see minister role models. Essential reading as ordination struggles ensue.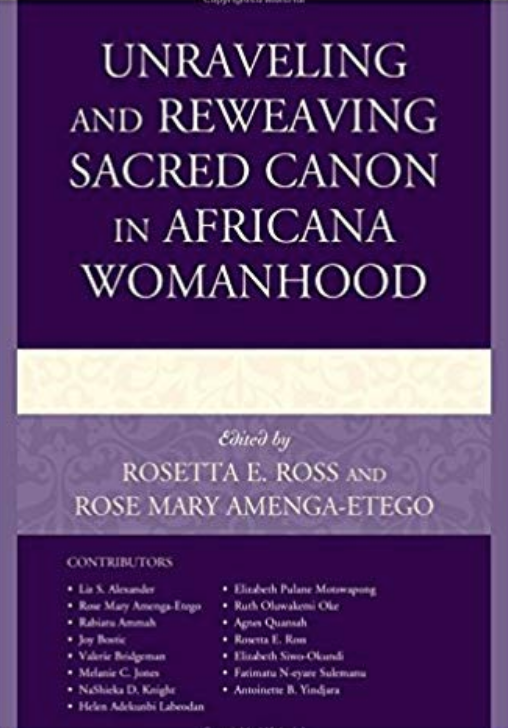 Ross, Rosetta E. and Amenga-Etego, Rose Mary, editors. UNRAVELING AND REWEAVING SACRED CANON IN AFRICANA WOMANHOOD. Lanham, Maryland: Lexington Books, 2015 (232 pages, $88.00).
The editors say that this collection is "continental and diasporan African women in conversation" using "the metaphor of women as weavers and transformers." What a useful conversation it is, and how prescient of the editors to collect these papers for broad circulation. Add it to your syllabus for foundational thinking from Africana women.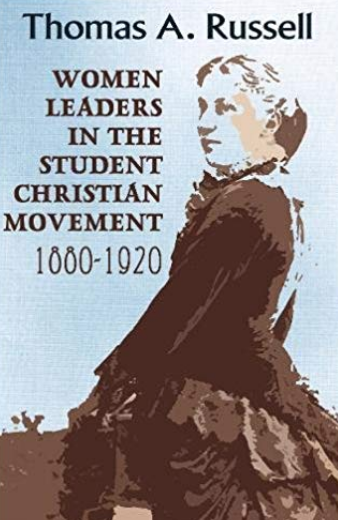 Russell, Arthur Thomas. WOMEN LEADERS IN THE STUDENT CHRISTIAN MOVEMENT 1880-1920. Maryknoll, NY: Orbis Books, 2017 (274 pages, $28.00).
Longtime World Student Christian Federation adherents will learn a great deal from this study about how women participated in much larger numbers than earlier research showed. Their many and varied contributions are only now being appreciated. This will inspire a new generation of ecumenical students and clarify how important it is to do inclusive historical research.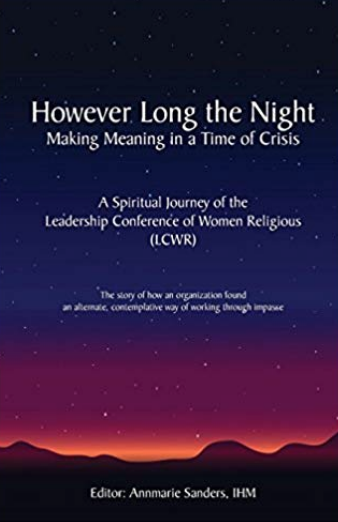 Sanders, Annemarie, Editor. HOWEVER LONG THE NIGHT: MAKING MEANING IN A TIME OF CRISIS—THE SPIRITUAL JOURNEY OF THE LEADERSHIP CONFERENCE OF WOMEN RELIGIOUS (LCWR). Silver Spring, MD: LCWR, 2018 (184 pages, $14.99).
Thoughtful reflections by LCWR leaders on their lengthy involvement with Vatican officials known as the Doctrinal Assessment. The women demonstrate how to deal prayerfully and skillfully in a situation of unfair power advantage. Canon lawyer Sharon Holland offers a particularly cogent analysis. As events have unfolded, it is clear that the women should have been investigating the men and not the other way around. A compelling read.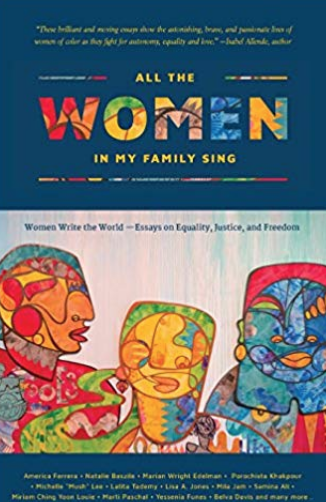 Santana, Deborah, Editor. ALL THE WOMEN IN MY FAMILY SING: WOMEN WRITE THE WORLD – ESSAYS ON EQUALITY, JUSTICE, AND FREEDOM. San Francisco, CA: Nothing But The Truth Publishing, 2018 (365 pages, $16.95).
This book artfully captures of the voices of Women of Color in their struggles, joys, and diverse lives. The strength of women's spirits through troubling times comes through clearly. For those willing to learn from others' journeys and understand the commonality we all share this is a book to select.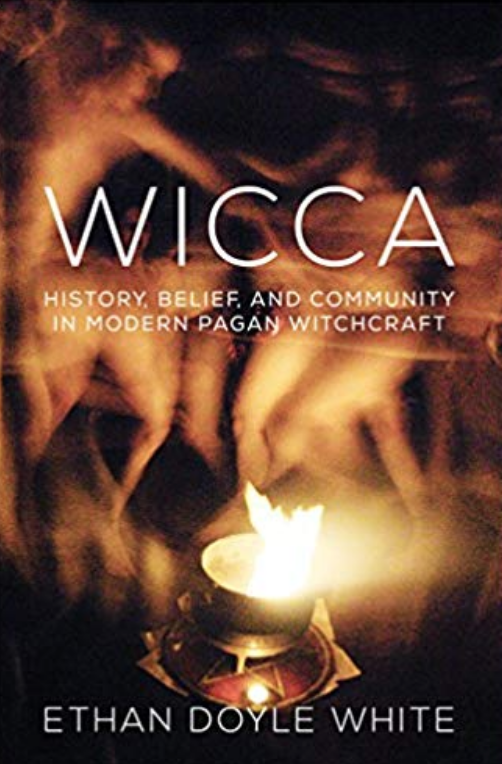 White, Ethan Doyle. WICCA: HISTORY, BELIEF, AND COMMUNITY IN MODERN PAGAN WITCHCRAFT. Portland, OR: Sussex Academic Press, 2016 (272 pages, $34.95).
This is a useful general introduction to Pagan Witchcraft. Information dispels prejudice and provides clarity about what Wicca is and is not. A good resource for religious professionals who want to broaden their horizons and include the many ways people believe and worship.
Children's Books We Recommend: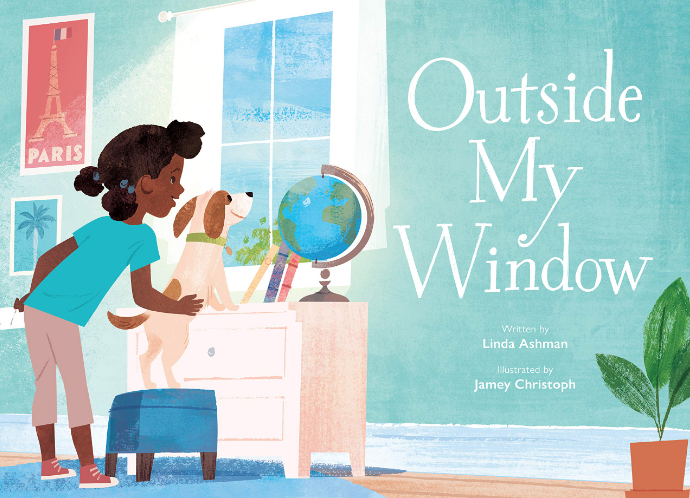 Ashman, Linda, Writer. Christoph, Jamey, illustrator. OUTSIDE MY WINDOW. Grand Rapids, MI: Eerdmans Books for Young Readers, 2018 (40 pages, $17.00).
In this lovely instructive tale each child has a unique angle on the world but they all go to bed under the same moon. The drawings of Morocco, Canada, Japan, Guatemala, and other sites introduce children to the diversity that shapes our world. This book starts the conversation on global variety at a young age.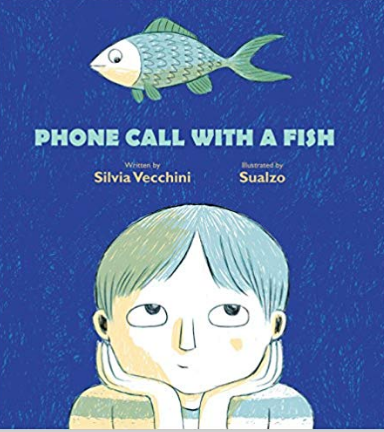 Vecchini, Silvia, Writer. Sualzo, Illustrator. PHONE CALL WITH A FISH. Grand Rapids, MI: Eerdmans Books for Young Readers, 2018 (48 pages, $17.00).
Enjoy a poignant story of the power of friendship among children. One child "hears the other into speech" as pioneer feminist theologian Nelle Morton described liberatory communication. Share this delightful and beautifully illustrated book with the children you love.
http://www.waterwomensalliance.org/wp-content/uploads/water-logo-rgb-300dpi-1030x208.png
0
0
waterstaff
http://www.waterwomensalliance.org/wp-content/uploads/water-logo-rgb-300dpi-1030x208.png
waterstaff
2018-11-13 15:48:18
2019-02-14 12:46:05
WATER Recommends: November 2018