WATERtalks: Feminist Conversations in Religion
"Women, Religion and Peacebuilding:
Illuminating the Unseen"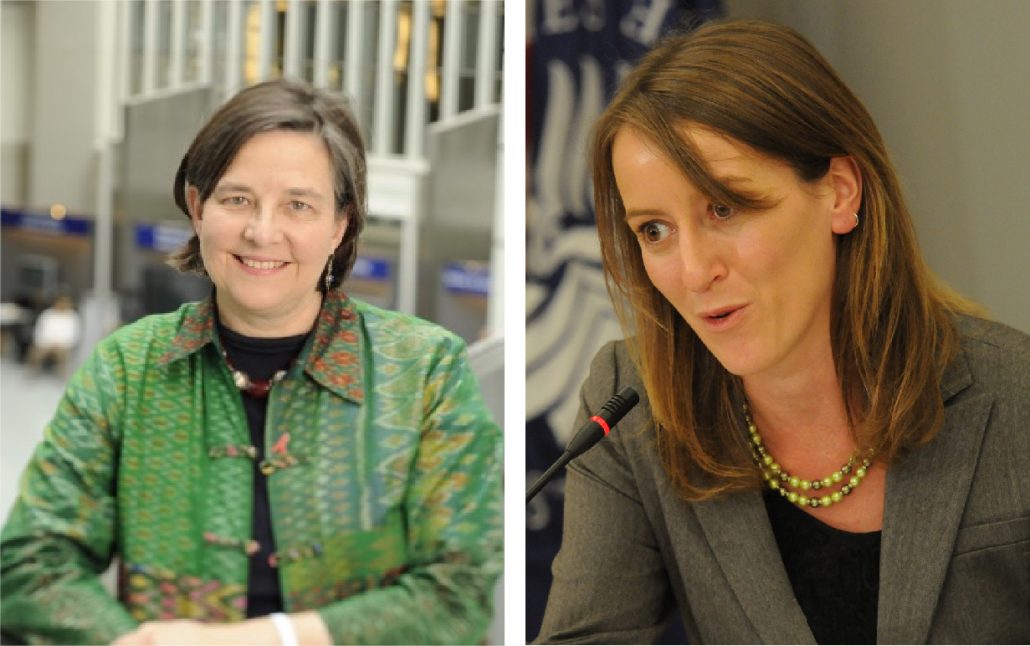 with Katherine Marshall and Susan Hayward
Wednesday, November 8, 2017
1 PM – 2 PM ET
Join us for our November 2017 WATERtalk! Katherine Marshall and Susan Hayward will share some insights from their study Women in Religious Peacebuilding, including the ways in which religious women navigate and challenge patriarchal barriers to their peace leadership within and outside their religious communities, the pitfalls and opportunities provided by their "invisibility," and the priorities they bring to their efforts.
Katherine Marshall is a senior fellow at Georgetown University's Berkley Center for Religion, Peace, and World Affairs and Professor of the Practice of Development, Religion, and Conflict at the Walsh School of Foreign Service. She heads the World Faiths Development Dialogue (WFDD), a non-governmental organization that bridges gulfs separating worlds of development, humanitarian affairs, and religion. She spent some 35 years at the World Bank in varied operational positions, working on Africa, Latin America, and East Asia. Her other books include Global Institutions of Religion: Ancient Movers, Modern Shakers (Routledge, 2013).
Susan Hayward serves as the Director of Religion and Inclusive Societies at the United States Institute of Peace (USIP) in Washington, DC. Prior to joining USIP, she worked on human rights and refugee policy. At USIP, Hayward specializes in the role of religious factors and actors in violence and peacebuilding, with a particular emphasis on diversity and interfaith relations, gender dynamics, and political Buddhism. Her fieldwork has focused in Myanmar, Sri Lanka, Iraq, and Colombia. Hayward is currently pursuing a doctorate in Religious Pluralism at Georgetown University. An ordained minister in the United Church of Christ, Hayward is published widely, serves on the International Selection Committee for the Niwano Peace Prize, and on the U.S. State Department's Foreign Policy Working Group on religious engagement.
We will provide recommended readings for those who register for this talk. All are welcome! Join us for an important conversation.
Feel free to email waterstaff@hers.com if you have any trouble registering or need more information. Thank you!