Notes from WATERtalks: Feminist Conversations in Religion Series
"Trust Women: Moving the Conversation from Abortion to Reproductive Justice"
An hour-long teleconference with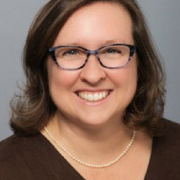 Rebecca Todd Peters
Wednesday, September 26, 2018
1 PM – 2 PM ET
Mary E. Hunt Intro: We welcome you to the eighth 2018 WATER teleconference on Wednesday, September 26, 2018 with Professor Rebecca Todd Peters from Elon University. It is not every month that our speaker is here in the office, but the coincidence of this date with other work Toddie had here in Washington, DC, made it possible. So I extend a special welcome to you to the office.
 Like all of WATER's efforts, our purpose is not simply theoretical. Rather, we are focused on changing the cultural and intellectual assumptions that ground discrimination, exclusion, and destruction. This discussion is our contribution to the dilemmas of the moment—the deep misogyny revealed in the many aspects of the Brett Kavanagh nomination with tomorrow's hearing reminiscent of the scandalous treatment of Anita Hill. The very threat that five conservative members constitute to the continuity of Roe vs. Wade as the law of the land on abortion is chilling to contemplate. So Professor Peters' book, Trust Women: A Progressive Christian Argument for Reproductive Justice (Beacon Press, 2018), is a timely topic for our consideration.
 Rebecca Todd Peters is Professor of Religious Studies and Director of the Poverty and Social Program at Elon University in North Carolina. She is a graduate of Union Theological Seminary in New York City where she studied with a scholar who made a monumental contribution to social ethics, Beverly Wildung Harrison of blessed memory. Bev's book, Our Right to Choose: Toward a New Ethic of Abortion (Beacon Press, 1983), set the trajectory for religious and secular conversations about abortion in the 1980s, just as I believe Rebecca Todd Peters does in 2018.
Rebecca's work as a feminist social ethicist is focused on globalization, economic, environmental, and reproductive justice. We need you more than ever these days! Her book, In Search of the Good Life: The Ethics of Globalization (Continuum, 2004), won the 2003 Trinity Book Prize. Her blog, "To Do Justice" can be found on the Progressive Christianity page of Patheos. Today we will discuss her most recent book, Trust Women: A Progressive Christian Argument for Reproductive Justice, published in 2018 (Beacon Press).
Rev. Peters grew up in a household with an ordained minster and became one herself in the Presbyterian Church (USA). She currently represents the PC (USA) as a member of the Faith and Order Standing Commission of the World Council of Churches so she is developing international experience as part of her portfolio. We are delighted to have you with us at WATER, Toddie, and look forward to your remarks.
 Rebecca Todd Peters: Why Did I Write This Book? The current debate about abortion is toxic – it harms women and families and is everywhere from billboards to bumper stickers. The conversations in the state houses again are all rooted in stereotypes and characterizations of women who have had abortions. Characterizations and stereotypes such as slutty teenagers, careless, drug-addicted women of color and selfish white women who want to finish school or are career-oriented (which is only a slur when applied to women). I realized that all of these tropes are flat and not reflective of the women that I know who have had an abortion. Furthermore, these characterizations work in our society because so few women feel comfortable telling their stories.
For years people asked me to write a book on abortion but I didn't know what to say. I felt like Beverly Wildung Harrison whom I studied with had said it all. Beverly Harrison's book written in 1983 offered a pro-choice Christian theological argument­­. Our Right to Choose: Toward a New Ethic of Abortion (Beacon Press, 1983). When the 2010 election shifted the stakes it was no longer just a toxic conversation. There have been 334 state regulations since 2011 limiting women's access to comprehensive health care and women's legal right to abortion. Additionally, the arguments used in the debate come from conservative Christian leaders and are made using Christian tradition and theological arguments.
Considering the toxic conversation around abortion and my professional career, I didn't know what I was going to say but I knew something needed to be said. I recognized that we needed new ways of talking about pregnancy, abortion, and mothering/parenting.
Process: I started asking people (ministers, colleagues, ethicists, friends) "what needs to be addressed?" One of the conversations that stood out to me was with an African American women pastor who answered, "Shame, we have to address the shaming that's going on." The real problem is that the conversation in our country is intended to shame women. I continued to think about what really bothered me. Another issue that stuck out to me was the lack of women's voices in the conversation. In the public sphere the stories and experiences of women who have abortions are absent. The only abortions you hear about would fit into the category that I call PRIM (prenatal health, rape, incest, and health of the mother) abortions; these are about 27% of abortions while 73% of abortions are "ordinary" abortions.
As I puzzled through all this information it occurred to me that the actual problem was with the way the debate itself was framed. Abortion isn't the presenting moral problem; abortion is a decision that women make in response to a prior moral question, "what should I do when faced with an unwanted or problem pregnancy?"
 I realized that the debate itself was biased toward the prenate. Abortion is framed as morally wrong and a tragic decision – while it may be tragic for some women, this is not true for all women. Why do we consider abortion to be morally wrong? That was how I began to see the justification framework and realize how it was not only flawed as a moral framework but how it distorted the debate. What I'm trying to help people see is that the justification framework is asking the wrong moral question.
Argument: The current debate about abortion is flawed. Abortion is a normal part of women's lives And should be considered as such. Furthermore, the justification framework is biased against women. In the conversations we are fundamentally asking the wrong moral question – is abortion right or wrong? The real question women face is what to do with an unplanned or unwanted pregnancy? My goal is to reframe our civil discourse (the ways in which we think and talk about abortion in this country).
Reproductive Justice (RJ) offers a better approach:
Right not to have a child
Right to have a child
Right to raise children in safe and healthy environments
The reproductive justice frame came from a group of women of color in the 1980's who were pushing back the narrow debate around the pro-choice circles (that focused on rights). RJ requires that we think about the question of pregnancy as part of the larger story of women's fertility. For further reading Loretta J. Ross and Rickie Solinger wrote a book called Reproductive Justice: An Introduction (UCPress, 2017) that the WATER staff recommended in September 2017. You can find the book blurb here.
Pregnancy in the US: One thing that could help us address this issue in the public sphere is simply data and information. For instance, every year about 6.4 million women get pregnant and half of those are unplanned. That is a public health crisis and an issue of access to contraception and sex education. Of those 50% of pregnancies that are unplanned about 40% are terminated. What we find is that if we instigate public policy that decreases pregnancies that are unplanned abortion rates will also drop.
Fertile Women and Sex: Another thing that is completely absent from the conversation is recognition around women's lives. One point of data that should be considered is that the average US woman spends 2.7 years pregnant, postpartum or trying to get pregnant. What does it mean for women to be fertile? Women are fertile for thirty to thirty-five years of their lives. This means that they will spend 31 years trying to avoid pregnancy. Considering this time period the likelihood that there will be unplanned pregnancies is very high (which is completely erased from public dialog).
Abortion in a Normal Part of Women's Lives: Part of why I want to talk about women's lives and their fertility is because I want to normalize abortion. 1/3rd of women will have an abortion by the age of 45, making it a normal part of women's reproductive history and lives. Another data point is that 60% of women who have an abortion have at least one child. These statistics should be a part of the discussion. It is apparent that abortion is a normal part of women's lives especially for women who already know what it's like to be a parent.
A Christian Ethical Vision of Reproductive Justice: Changing the narrative around abortion requires an alternative ethical vision that can move us through the impasse preventing people from talking about abortion across lines of difference. As I think about an alternative moral framework for discussing abortion, there are two primary assumptions that guide my thinking.
Abortion is a moral issue
Abortion can be a moral good
Any moral framework we develop for discussing reproductive justice must be rooted in these assumptions. After identifying these two assumptions, I realized that the first one was potentially going to put me at odds with the pro-choice community and that the second one was definitely going to put me at odds with the anti-choice community.
Abortion is a moral decision but recognizes that pregnant women are the only ones in the position to make the decision about whether to end or continue any given pregnancy. This boils down to the title of the book Trust Women. I want to recognize that abortion is a moral issue, women are moral agents, and women are in the best position to be able to know whether they can continue a pregnancy.
Other Aspects of the Book: Other aspects of the book include demographics of abortion – who has abortions and why. There is a chapter focused on abortion policy and how it targets and harms women and doctors. A section in the book centers on the history of abortion in western society/church and another historical chapter on the mid 19th century (a period of time when abortion was widely accepted). There is a detailed chapter about the justification framework and how it harms society. In conclusion, the book offers a constructive work/vision for the future, reimagining pregnancy and childbearing as a moral choice.
Q&A
 Q: How have medical advancements in reproductive health impacted the debate?
 RTP:
It has decentered the pregnant women from the debate and has put the prenate front and center. This has been an enormous factor in the debate with the attempt to humanize the prenate and give it the equivalent moral status of the mother.
Medical advances have also allowed for diagnosis of the prenate that we have never had before. This presents a new moral challenge for pregnant women when they are given this information. Some of my research included doing interviews with 14 women who had second trimester abortions. Everyone of them said that they wanted the knowledge, but were unprepared to know what to do with that medical information.
Q: Considering the framework of reproductive justice what are the theological underpinnings of this perspective?
RTP: The RJ frame has largely been a secular frame. It is not something that theologians or Christian ethicists have been working with. People who have written more on the topic are Loretta Ross and Rickie Solinger who have a book out Reproductive Justice: An Introduction (UCPress, 2017). Another person to look out for is Toni Bond Leonard who is part of the group that coined the term "Reproductive Justice" and has more work to come. In my book, I name two assumptions that I highlight as unacknowledged theological underpinnings of the justification framework.
Women have a moral obligation to give birth when they are pregnant
The prenate has moral value (fetal personhood)
Q: Does your book analyze misogyny at the roots of anti-choice work?
RTP: Yes, one chapter is titled "Misogyny is Exhausting"! It is a history chapter about misogyny in the Christian tradition and how pervasive it is in shaping attitudes about women and their roles in society.
Q: Looking around the world can you point to where this reproductive justice frame is worked out? How do we get this frame into serious debate?
RTP: Scandinavian countries have the wrap around policies that enable women and families to have healthier childbearing practices. I don't know any country that is actually using the reproductive justice frame. This is a U.S. theory and offers a new way of thinking about public policy and how we can promote healthy families and circumstances.
In order to reframe the debate we need to practice and learn how to flip the script when someone is talking about the justification framework. We need to refuse to participate in these justification conversations.
---
WATER thanks Rebecca Todd Peters for this informative and challenging presentation.
Please join us for our next teleconference, Wednesday, October 17, 2018 from 1PM – 2PM ET. "Bearing Prophetic Witness: On being African, Christian, and Feminist Today" with Teresia Mbari Hinga. Register here!