WATERtalks: Feminist Conversations in Religion Series 
"Interfaith Contemplation: A Path that Shaped My Life"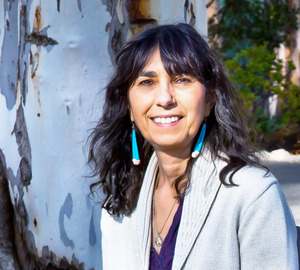 with Beverly Lanzetta
Wednesday, December 9, 2015 at 1 pm ET
---
Beverly Lanzetta is a theologian and spiritual teacher of new traditions of contemplative wisdom. Her extensive career began almost forty years ago with her study of emerging religious paradigms and their relationship to mystical theology, soul guidance, and women's spirituality in the world's religions.
She received her doctor of philosophy degree in theology and contemporary religious thought from Fordham University. Subsequently, she taught courses that honored the rich heritage of the world's mystical religions, feminist theologies, and new interfaith, interspiritual traditions.
Beverly is the author of seven books on global spirituality and new monasticism. Especially dedicated to her vision of via feminina, she recently formed Blue Sapphire Books to publish works that deepen the contemplative life and bring practical relevance to people exploring an integral, embodied spirituality rooted in the wisdom of the divine feminine.
She is actively involved in teaching, writing, sacred art, and the formation of (new) clergy, spiritual directors, and monks.
We will provide recommended readings for those who register for this talk.
---
Please email Elizabeth at waterstaff@hers.com if you have questions or trouble registering.
Thank You!