Notes from WATERtalks: Feminist Conversations in Religion Series
"Making History, Making Change: A Conversation with Theresa Kane"
 An hour-long teleconference with 
Theresa Kane
Tuesday, October 28, 2014
1 p.m. to 2 p.m. EDT
WATER thanks Theresa Kane, Sister of Mercy, for a "holy hour" of conversation. What follows are her opening presentation and notes on the discussion period afterward. These are not meant to be verbatim, but to be used along with the posted audio of the call.
Theresa began with a special expression of respect, admiration and affection for Mary Hunt and Diann Neu, citing WATER as a visionary, creative and prophetic ministry in the U.S. and internationally for more than thirty years. "A prophet is one who endures," she said. "We gather today with many prophets."
Her opening remarks focused on several aspects of her 1979 Papal greeting that she continues to remember. In the two to three minutes Theresa spoke, she welcomed the Pope, gave acknowledgement to what women religious had done in the Catholic Church and the U.S. for the last several centuries under such difficult circumstances, and expressed support for the Pope's solidarity with the economically poor. Then she urged the church to include women in all ministries of the church. "I saw no reason why we were not looking at leadership at all levels – episcopy, papacy," she said.
Advocacy for equality started long before Theresa made her address. In 1972, the United Nations declared the Year of Women, and LCWR (Leadership Conference of Women Religious) set up a commission for women, church and society, which became the focus at their yearly national assembly from 1972 on. At the LCWR meeting in Texas in 1975, a resolution was passed almost unanimously that stated: "We believe that women need to be in all ministries of the church." By the time Theresa spoke to the Pope, she was inundated with other advocating communities – what she calls "a great blessing."
When Theresa uttered her words to the Pope, with three generations of her family in the audience, she was conscious that she was not only a spokesperson for LCWR, but "also a voice in the desert," she said. "I needed to speak not just for women religious, but for women. I deliberately said that we as women were calling for all women to be in ministries in the church. That particular moment was somewhat of an inclusive mindset that deepened solidarity among women."
Such support was shown soon afterward. The day after the address, Sonia Johnson (a feminist activist excommunicated from the Mormon Church for her support of the Equal Rights Amendment) sent a bouquet of beautiful red roses with a loaf of bread to Theresa's office on behalf of Mormon women supporters.
The greeting was highly publicized by both the U.S. and international media. Yet even today, in the library at Washington D.C.'s National Shrine, evidence of Theresa's greeting is nowhere to be found in a section relating all details of the Pope's first visit to the U.S. – as if it never happened, she said. "So if it were not for the freedom of the press and thirst of the media for not only news but also controversy, the call to the Pope for including all women probably would not have become history."
After 35 years, there is one question Theresa is asked constantly: Would she do it again? "Most assuredly, yes, and I would express my plea with greater urgency and greater passion," she said. "I realized through these years that [equality] really is an urgent, passionate, absolutely critical issue that we need to look at – universally, as church and society."
Theresa concluded with how, in the space of the last 35 years, gender inequality has become a very significant issue for all classes and religions of people. She was inspired by the presence and courage of Loretto Sister Mary Luke Tobin and other women who spoke to the ordination of women back in 1965. "That's where I became alive. It has become a vision, a passion, a focus for my life and a priority," she said. "My greeting was considered a commencement. It was not the end of my responsibilities; if anything it was the beginning, and for me it has been a lifelong journey."
It is Theresa's belief that until we achieve radical equality, "we are all contributing to what I believe is idolatry," she said. "That the male would be the leaders of church, government and business, and women are exploited in many ways. We continue to live with what I refer to as a colonization of women, in our systems and in our psyche. We were born into it, we're talking about thousands of years of patriarchal society. We live with it, struggle with it, and work with it all the time."
The vision for women to be included in all ministries must became "our burden and our gift," Theresa concluded. "We have a sacred responsibility as women to pursue this vision. We really can stand strong and stand firm and say gender equality is a gift from God. As martyrs of old, we're willing to die for it, but more importantly, I'm willing to live for it. This is a God-given responsibility in the 21st century to move toward gender equality in all phases of life."
---
Discussion followed:
One caller asked Theresa to speak about how being a Sister of Mercy influences her work for equality for women and contributes to who she is.
Theresa responded that Sisters of Mercy have been very supportive and very active in social justice for many years. In 1977, the Sisters of Mercy of the Union went on record and endorsed a resolution of the chapter calling for women to be in all ministries of the church – a time period very alive and engaging.
"If there's anything we have a deficiency as women religious, it's that we are not as passionate about women being ordained or in leadership as popes and bishops," she said. "I think for us that might seem to be too selfish, self-seeking, and we're more comfortable at giving service than we are saying that we ourselves are all part of that, and therefore need to be in solidarity. We also are colonized in many ways in the church, and I think we're not somehow able to deal with that. I think we're too close to it. We can certainly give great service to women and children, but we're not as good at looking at our own role in the church and how we can be leaders in new ways."
Another participant asked about the fallout from Theresa's welcome to the Pope and what she learned from it.
The fallout came quickly, and it was difficult, Theresa said. About three weeks after the greeting, she received a letter from the Congregations Religious stating that when she came for her annual visit of LCWR, they wanted her to clarify her greeting. Theresa strategized with the other women who would also attend. They talked to cardinals going over to Rome before the meeting about what questions they had concerning the greeting; they met with each of the 15 regions of LCWR to see what concerns they had; they received thousands of letters both positive and negative, 100 or so of which they chose to bring to Rome.
Once in Rome, during the last day of the meeting (at the "ninth hour"), a priest invited Theresa to clarify. "I said I would be willing to only if I could do it without interruption, and I spoke for about 15 minutes," Theresa said. "We told them what we had done in the U.S., we told them about the messages we had gotten. Indeed there were people who were very upset and scandalized by it, among them our own members, but…many people were supportive of it, and when we got finished, one of the members of the Congregation for Religious said, 'We didn't know any of this, we only know what was in the newspapers.'"
The second fallout was that Sister Agnes Mary Mansour, who served as director of health and human services for the state of Michigan, was being asked to step down by the bishop because of the state's abortion policy. While Theresa had asked to make sure she was present for any negotiations concerning Agnes Mary, she was in Rome when the decision was made that Mansour could no longer stay in the community.
The Congregation for Religious also sought to have Theresa removed from office, going so far as to seek out a replacement leader in her community. The sister who was asked refused, and because Theresa's term was coming to an end anyway, the idea was dropped. Theresa completed her term and proceeded to work in campus ministry and then as a professor at Mercy College in New York, where she has been for nearly 20 years.
One caller asked Theresa to speak about the ordination of women as a new western rite in the Catholic Church.
When the LCWR gave Theresa the Outstanding Leadership Award in 2004, she spoke at the ceremony about her insight that "as long as we have do not have gender equality, we have forms and expressions of idolatry," Theresa said. "I also believe we have a spirit among women which I call 'colonizing spirit.' We still, in a sense, without meaning to, take the secondary role, and in many ways are more comfortable with that. We don't recognize our own power, the need to be independent, interdependent women who really are of substance and equality. Somehow we don't have the great confidence we need when the circumstances are difficult. When we try to make the point, we say there's so many other problems in the world, we shouldn't be spending time on that, but that to me is the core issue."
One woman commented that when you look around the church at who does what, it's all women, and yet there still exists the psychology of colonization. She has heard people say that if the women would just go on strike, men would find out just how much of the church we hold up, and wondered if that action was one Theresa would support.
Theresa responded that it's a wonderful idea. She recalled a time in the 1980s in Washington, when a group came together and said, 'We could just select one Sunday and not show up, and if the women are not there, the children are not there, and probably the collection would not be there.' While the group never officially organized that day, the idea has great potential, Theresa believes.
"Action that is timeless can be done any time at all," Theresa said. "The Pope is coming to the U.S. in September 2015 to Philadelphia. If there were a group of activists who wanted to show what happens if women are not there…Yet the other important thing is to be there and bring the signs… and give [the Pope] our messages with our signs."
A participant from Catholic Network for Women's Equality in Canada said she struggles with moving Catholic women who simply agree with activists and reformers to get involved themselves, to take up membership, to come to a talk. She asked Theresa what is most effective in reaching people who know the activism in their head and their heart, but don't always move towards a greater feminist consciousness.
Organized action is very important, Theresa said. A group of sisters wore blue arm bands in support of women's ordination on the same day she gave the greeting to the Pope. They were two related actions coming from the same spirit and wanting to achieve the same purpose, just done in different ways. Action needs to be collective and corporate.
"We have so many examples in history of the same kind of rational. I think we just need to be stronger about our corporate action. How do we get our message out there? How do we make it known if we don't do it in some dramatic way? I think we have to have the courage to do that. It's not easy at all, but if you can do it corporately, it gives a strength."
One woman who has worked for 50 years for women's ordination in the Catholic Church shared a story about visiting the Pope in Philadelphia days before Theresa addressed him in Washington. She, along with a group, went to the Cardinal's residence holding signs and sang. She was sure the Pope would say, 'Yes, I'll ordain you!' Forty-eight hours later, Theresa made her address to the Pope, and the woman expressed great gratitude for that.
Theresa commented that she had decided to give her greeting ahead of time, though she had to rethink it after the Pope made very clear in Philadelphia that women could not be ordained. "But I do not believe when we say 'no' for the present that there's any indication that we would say 'no' forever, because that has not been the history of our church," she said.
The last question was from a caller who wanted to know the source of Theresa's courage.
Theresa responded: "The source is the tremendous solidarity that I experience with many, many women and a growing number of men. It is not a marginal issue, not something we just do in our luxury time. For me, it's core of our very being. Ordination is one example, but there are many other expressions of how are we as women are fully participating, fully empowered, truly leaders, autonomous beings. We want to be independent and interdependent. We basically have agency."
"I tell students, 'You are the agents of your own destiny.' And I always go back to the Bishops of Latin American before Vatican Council II. They had an assembly and said to the people of South America, 'You are the poor, you are the agents of your own destiny,' and that was the beginnings of liberation theology. "
"When I go before God, I am responsible to God for who I am and what I've done. I am not responsible for what anyone else has done. I am co-responsible, as we continue our life's journey, but I am truly responsible for my psyche, for my soul and spirit, for what I do with something I believe so strongly. It does have to come out of your gut. I know so deeply in my spirit that it's an absolute urgent, critical time for us, it is our time and moment, and there's not doubt…it's a vision for our time. We know from the scriptures that the vision has a time, it moves on, it will come."
The next WATERtalk will be Wednesday, November 5, 2014 at 1 p.m. Eastern Standard Time with Kate Kelley, a human rights lawyer recently excommunicated from the Mormon church. Her story and contention that human rights need to extend to those in religion will make for a fascinating hour, as she asks questions about how religions get away with denying basic human rights within their own communities.
For more information, visit www.waterwomensalliance.org.
Kate Stoltzfus, Silver Spring, Maryland
October 30, 2014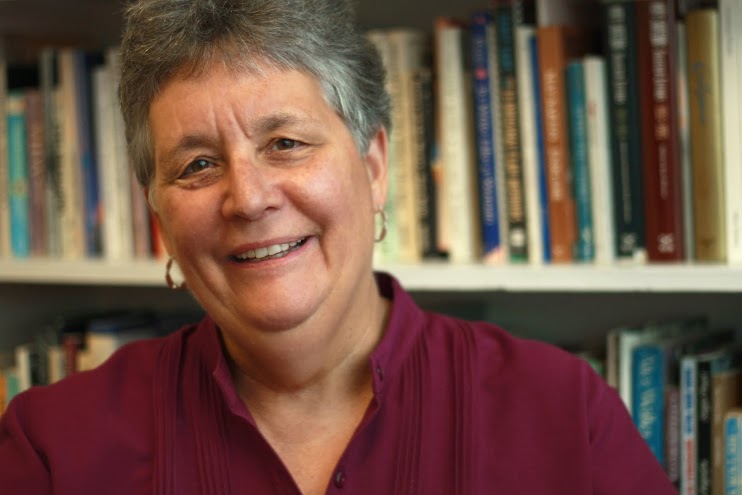 "Church Synod Recap: Micromanaging the Morals of Others"
By Mary E. Hunt
Originally Posted on Religion Dispatches
No one tweeted the Protestant Reformation. Pope John XXIII had no Facebook page at Vatican II. The Third Extraordinary General Assembly of the Synod of Bishops, commonly referred to as the Synod on the Family, will be remembered as a postmodern effort at conversation in a church that has a medieval mindset. Tilt!
The theological production was truncated at best. Like any good postmodern drama, it is to be continued, though I expect no earthshattering changes in October 2015 when Catholics will go through this again. Change requires both new ideas and new methods; one without the other will not get the job done. All the Tweets in the world are no substitute for straightforward acknowledgement of a new reality. Alas, that did not happen and is unlikely to happen in a year.
Let's belabor the obvious. The 180 or so voting members of the assembly were all male and celibate; none of them have been more than sons, brothers, or cousins in families. They have never been husbands, partners, or fathers who assume adult responsibility. It is one thing to go home to Mom's for Easter dinner like a good boy priest, quite another to invite the guests, buy the food, cook the meal, entertain, and do the dishes as an adult member of a family.
I am not suggesting that everyone has to live the same way, but I am underscoring that the voters in this case had little standing on the topic they chose to consider. I would hesitate to vote in a parallel synod of priestly celibacy about which I have no experience. Until this unworkable model of church is upended, until those most affected have voice and vote in decision-making, many Catholic groups see no possibility of institutional change. I concur.
The 60 auditors, including married heterosexual couples, a nun, a few priests, and others were invited to add a modicum of diversity but not to share power. But most of them were the "good Catholics" who use Natural Family Planning and were otherwise vetted for line-toeing. Even so, one Australian couple managed to mention the "g" word about a Catholic family that invited their son and his male partner home for Christmas. Some prelates were aghast at the thought of such simple family decency.
As far as I know, no divorced and remarried people were on hand to speak from their experience, no same-sex families were part of the conversation, no folks who are open about their use of many forms of effective contraception, much less any who would receive a sympathetic listen to the story of their abortions were part of the mix. Many will say that expecting such is pie in the sky. But in 2014, I don't think so. Not expecting what makes rational sense is to concede the terms of discussion before the conversation begins. Why waste the time?
The Synod could have gone on without media glare as similar meetings do except that Pope Francis spells change in the air. Many members of the media cannot resist his charms and seem desperately to want to report on a BIG religion story. One major paper jumped on the interim report that contained some useful language, though by no means the "earthquake" or "revolutionary" theology that some commentators proclaimed, reporting "At the Vatican, a Shift in Tone Toward Gays and Divorce". A week later the same daily had to concede "No Consensus at Vatican as Synod Ends." Given the heated debate this was surely an ironic understatement. Many progressive groups from around the world that work on family-related issues were on hand in Rome to provide regular updates and press opportunities, so the clerics and company were not the only show in town.
Dueling hashtags made for a fortnight of Catholic theo-political wrangling for all to see. Initial statements and the first report contained some very promising possibilities. Then the jousting started as blustering bishops panicked at the slightest suggestion that new ideas would gain traction. What survived the onslaught were "timeless truths" about how to exclude people who experience disastrous marriages. Words of welcome and mercy were replaced with tiresome, offensive repetitions of old teachings on same-sex loving people. Such efforts to micromanage the morals of others find scant welcome in contemporary society.
The voting men were ostensibly horrified by the notion that same-sex couples might have any redeeming features, or that there might be "charity in its caring…" rather than "weakening of its faith…" (par. 46 of the early draft) if divorced and remarried people receive communion. Dear God, what crumbs they quibble over and fall on their croziers to defend. Have they missed the fact that the worldwide pedophilia crimes and cover-up on their watch have left them without a fig leaf of credibility? No wonder no one looks to them to be helpful about the moral issues at stake in Ebola, terrorism, or environmental threats.
This kind of meeting is not new in church history. The centuries are replete with tales, usually told years/decades later rather than in the next news cycle, of dueling factions among the bishops, close votes, and dirty tricks. Hey, how about that change in the English, but not the official Italian, version of the first report that toughened up the language on LGBTIQ people before anyone thought they should be welcome? It was as if gay gremlins in the Vatican had inserted it in the first place. It was just like the old days before Google Translate, except now more people can see the shenanigans in real time. While the Vatican claims transparency all of a sudden, I respectfully inquire what their options are in an age when hacking happens and electronic bugs are the order of the day. Surely the Holy Spirit has an iPad by now.
What is new is that the players get photographed and audiotaped as they argue, that the votes on each issue are a matter of the record so where the issues lie is relatively clear. We still don't know exactly why the three paragraphs on divorce/remarriage and homosexuality (52,53, 55) did not receive the requisite two thirds vote to be approved. Were they too progressive, too conservative, or both? And what were the men thinking in paragraph 56 when they lamented with injured innocence the prospect of international bodies conditioning aid on the basis of not discriminating against equal marriage?
It does not really matter; few people will read the document. They will rather rely on the McNews that told them that there was a little opening, a chink in the armor. I understand why. In the face of a smiling Pope Francis, and after fifty years of terrible theology, they prefer to believe, at least to hope for something better. As it turned out, the final wording was pretty much the same old same old: deeply entrenched anti-body, anti-women ideas that give institutional Catholicism its well-deserved reputation as an unwelcome place for all but the most rigidly observant.
What about the much-vaunted changes in tone? Changes in tone are no substitute for changes in substance. It is as if instead of saying, "Go to hell," one were to say "Have a lovely, safe trip to your eternal damnation." This time around, contraception and abortion did not even get a kind word. Tone deaf to women's lives is how I read the document.
Still, the report of the doomed upbeat first draft gave millions of people a glimpse of what it might be like, what could be, and just how important it would be if the Catholic institution came kicking and screaming into the 21st century. Perhaps one day it will. No human institution, not even the seemingly impenetrable Roman Catholic Church, can withstand the torrent of history, try as it might.
Meanwhile, human civilization runs its course, with or without help from the Roman Catholic Church. Pity in this case, because it would be useful to have some seasoned ethical insight into how to respect African cultures and American mores at the same time, how to repent of the damage done to so many by so few, indeed how to bring diverse people into communion both at the table and in peace.
Fortunately, there are millions of Catholics who are more than willing to join other people of goodwill in these tasks, leaving the bishops to figure out how to tweet their way home.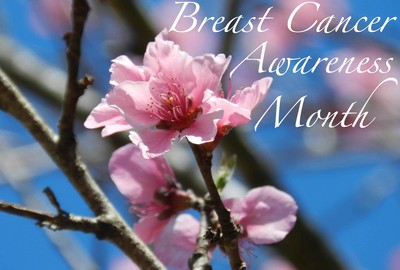 October 2014 Monthly Ritual:
Breast Cancer 
Awareness Month
By Diann L. Neu
     
---

Women's Words about Cancer
My world turned upside down at 7:00 on the morning of March 8 as I stood in the shower. A lump in the breast. A moment of panic. So begins a journey that every woman fears.
—Susanna, health care provider
* * *
My cancer scare changed my life. I'm grateful for every new, healthy day I have. It has helped me prioritize my life.
—Olivia Newton-John, singer
* * *
Cancer wakes you up, and you say,
"There must be more out there to life.
I wonder what that is."
—Jill Eikenberry, actress
* * *
The moment I found my lump in the bathtub, I knew it was cancer. I thought breast cancer was a death sentence. I didn't know that most women who get breast cancer live a long life. But you know, the woman I was two years ago died.
And the real me was born.
—Claire, mother
* * *
As soon as I am able to touch it, I resolve to caress this flatness. My chest, my dead-feeling armpit, my arm, all that remains. I run my fingers over the area, petting it, caressing it, letting it know that I am not angry, that it is still my body, that I still love it. I tell a friend that I am doing this, caressing the place where there is no longer a breast, for which there is no name. I press my fingers gently all around the scar, I squeeze my armpit. My friend is surprised. But if I cannot love my body, I cannot heal.
—Alicia Ostriker, poet
---
Prayer for Healing
O God! Grant me healing.
Healing in my eyes, healing in my ears;
Healing on my skin, healing in my blood;
Healing in my bones, healing within me;
Healing on my tongue, healing in my feet;
Healing in front of me, healing behind me;
Healing above me, healing below me;
Healing on my left, healing on my right.
Divine Wisdom! Grant me healing.
Healing in my hands, healing on my face;
Healing in my breasts (or where they were);
Healing in my ovaries (or where they were);
Healing in my womb (or where it was);
Healing in my lungs, healing in my heart;
Healing in front of me, healing behind me;
Healing above me, healing below me;
Healing in my body, healing in my soul.
Holy Mystery! Grant me healing.
An individual doesn't get cancer, a family does.
—Terry Tempest Williams, naturalist, writer, environmental activist

* * *
Your first emotion isn't "Am I going to lose my breast?" It's "Am I going to lose my life?"
—Linda Ellerbee, TV reporter
* * *
…with one breast or none, I am still me.
The sum total of me is infinitely greater
than the number of my breasts.
—Alice Walker, author
* * *
It's all right to cry, but not for too long.
I made it, and so can you.
—Betty Ford, former First Lady
* * *
But I've been writing letters, making phone calls, "announcing" my condition to the world: I want "everyone" to know—as if their affection and good wishes would keep me safe. And closer to them.
—Marilyn Hacker, poet

---
Act in Solidarity This Month

•Participate in Breast Cancer Awareness events.
•Wear a pink ribbon in solidarity with women who have breast cancer.
•Do a breast self-exam and encourage a friend to do one.
•Schedule a mamogram, if you need one.
•Donate to a group that works with women with breast cancer.
•Raise awareness about breast cancer: tweet about National Breast Cancer Awareness Month.
•Add information about breast cancer screening to your newsletter.
•Go on a breast cancer walk with friends.
•Search online and learn more about breast cancer.
•Explore environmental causes of cancers and help to eradicate them.
---
Women's Wisdom that Strengthens
What does it mean to say I have survived until you take the mirrors and turn them outward and read your own face in their outraged light?
—Adrienne Rich, poet
* * *
Living a self-conscious life, under the pressure of time, I work with the consciousness of death at my shoulder, not constantly, but often enough to leave a mark upon all of my life's decisions and actions. And it does not matter whether this death comes next week or thirty years from now; this consciousness gives my life another breadth. It helps shape the words I speak, the ways I love, my politic of action, the strength of my vision and purpose, the depth of my appreciation of living.
—Audre Lorde, poet
* * *
 "The thing to do is to grab the broom of
anger and drive off the beast of fear."
—Zora Neale Hurston, author
* * *
"But when this happens to you — and I think other people would identify with this — suddenly, colors are brighter. You see everything."
—Lynn Redgrave, actress
* * *
"When I stand before God at the end of my life, I would hope that I would not have a single bit of talent left and could say,
'I used everything you gave me.' "
—Erma Bombeck, humor columnist

---
© Diann L. Neu, D.Min., MSW, is Co-founder and Co-director of WATER. dneu@hers.com. This ritual is based on one in "Seasons of Healing: Prayers and Rituals, Journal Writing and Resources for Women with Cancer" by Diann L. Neu, available from WATERworks Press.