Notes from WATERtea:
"A Global Kaleidoscope Looking Forward"
with Guests Elaine Willis, Sylvia Marcos, and Charlotte Lim
Tuesday, November 10, 2020, 2pm ET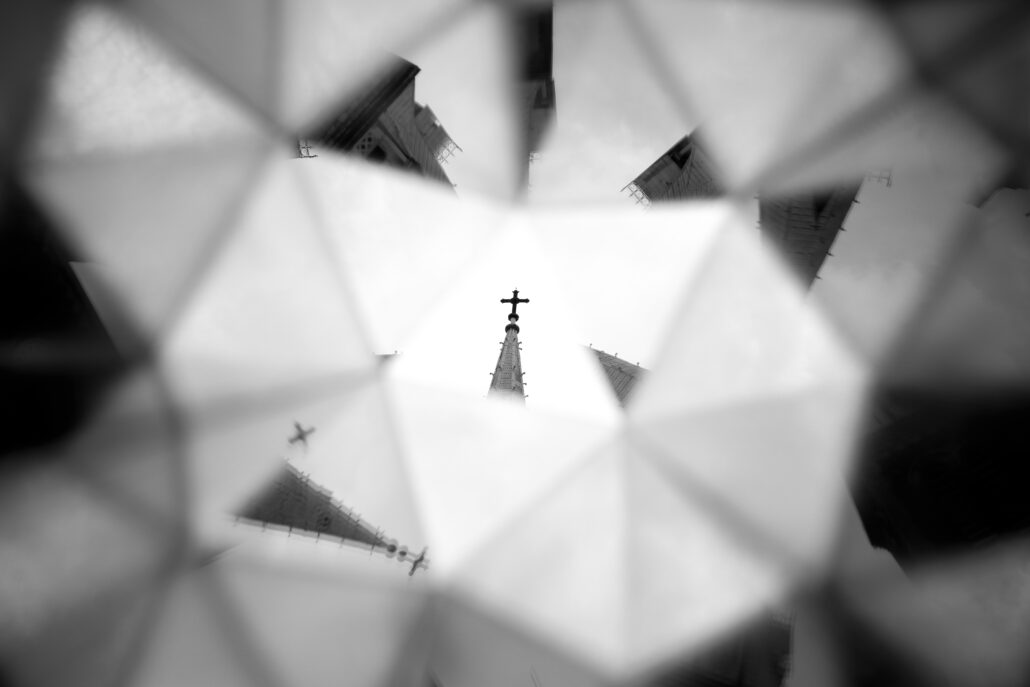 The audio recording is available here and the video recording is available here.
Mary E. Hunt:
It has been quite a week here in Washington. I think I speak for many by saying that there is a deep sense of relief that we have a changed administration thus averting the worst outcome. But there is also a deep sense of purpose as we come to grips with the reality of a divided country in the throes of a pandemic that requires us to cooperate. We are in a hard way.
We entitled this session "A Global Kaleidoscope Looking Forward." Given the upheaval produced by the U.S. election, the Covid pandemic, and the many other expressions of global discord, we take an hour to reflect together with the goal of moving forward with purpose and solidarity. Given that reality, we need more than ever to do this work internationally lest we, especially in the US., become myopic in terms of our own serious issues.
Before we move forward, I invite you to take a minute of silence, collective reflection as we clear away the day's event and focus on our time together. Thank you.
We start with Elaine Willis, a longtime friend and colleague. Elaine's career has been as a UK based educator, trainer, and mentor in the non-profit sector. She sat on the Board of Stonewall, the LGBT campaigning organization, from 1990-96 and voted Remain in the Brexit vote in 2016. She has an MA in Religion and Humanism and continues to have an interest in religion and politics. She is a keen observer and a tireless activist now living in Sheffield in England. Welcome, Elaine.
Elaine Willis, educational consultant and activist in England:
England is a very divided country in terms of wealth and health inequalities. We're in lockdown for the second time. Politics have been mainly Brexit and Covid and that's it, for months and months.
Some history of Brexit: In 2016, there was a referendum about whether Britain wanted to leave Europe or not. The outcome of the vote was a lot like the US vote this past week: 59%/49%, but I was a "remainer" and on the losing side, so I've been thinking a lot about Trump supporters and how they're feeling. I still feel like I felt four years ago, and it's been hard to shift that. The current government was elected to get Brexit done. We left the EU in January, and currently we are negotiating with the EU on the final trade deal (which should be done in the next few weeks).
The prime minister and his cabinet probably thought, "It doesn't matter; we won't deal with Europe because we'll have a really good deal with Trump." So now, that plan has been messed up a bit. So, there might not be a trading plan with Europe and the US, so the outlook is pretty bleak, and then there's Covid on top of that. Our government's been much more secretive, bypassing parliament, disrupting lockdown, and opposing masks.
The division created by the Brexit vote has then been projected onto other decisions.
We are, on the whole, much more educated and engaged, politically, but a landslide in votes doesn't necessarily mean they have a mandate from the people. Divisions remain, they don't disappear. It's so hard for people to bridge those divides. The other thing we have to face is the UK fracturing: Northern Ireland and the Good Friday Agreement are threatened by the Brexit deal.
You have to pay attention to the other 50%, whatever side you're on. It's easy to be either triumphalist or revengeful, with extreme emotion, but we want a more nuanced politic and it's hard to find the space for that nuance. It's an exhausting – and can be creative, with resilience – place to have no middle-ground.
The combination of religion and politics is a very dangerous combination. People want stability and certainty; they don't like living in the in-between worlds and that creates fertile ground for sowing injustice and exclusion.
The benefit of this all is it's led me and many others back to the streets, marching, and we'll have to stay there for a while.
Mary E. Hunt:
We turn now to Sylvia Marcos, an esteemed colleague in feminist studies in religion and longtime friend who lives and works in Cuernavaca, Mexico where she is involved in local struggles for justice. She is an anthropologist focusing on indigenous women (people) especially with the Zapatistas and Congreso Nacional Indígena.  Dr. Marcos has been Visiting Professor of Gender in Mesoamerican Religions at several U.S. theological faculties including Drew University, Union Theological Seminary, Claremont School of Theology and Harvard Divinity School. She has published extensively including her books Taken from the Lips: Gender and Eros in Mesoamerica and Decolonial Christianities working, a pioneer in decolonizing efforts with special emphasis on indigenous women. Welcome, Sylvia.
Sylvia Marcos, anthropologist in Cuernavaca, Mexico:
The general conditions in Mexico: After this pandemic, there has been an increase in violence. Feminicide is very common in Mexico. Every day I open the newspaper and see how women are being killed in so many ways. Every one of us as women feel threatened constantly, just because we are women.
In the Zapatista territories, there is absolutely no femicide. Indigenous ways of government are prevailing in Zapatista territories – community organizing, etc. There is also very strong spirituality. Indigenous spirituality means being in the body and committed to the concerns of daily life. There is a wholeness, a combination of body and spirit.
We are very committed in the big cities to stop femicide. There are feminist, especially anarchist, groups that are now resorting to violence because nothing is being done.
I am committed to bringing Zapatista governments as the main way of governing in Mexico, and that's what Congreso Nacional Indígena is doing. That seems to be the only way to do a collective governance of Mexico, with indigenous beliefs and practices included.
There is also narco-control of the state which the state can't evade. But there is hope in the autonomously governed Indigenous communities.
Mary E. Hunt:
Our third speaker is Charlotte Lim from Singapore. Charlotte was a WATER intern in the summer of 2018 after spending a year as an undergraduate at Yale University. She is currently working towards improving board diversity with the Council for Board Diversity Secretariat that seeks to have an impact on the boards of listed companies, statutory boards (government bodies), and charities in Singapore. She wrote an interesting thesis on women in ministry and has the intersection between feminism and religion on her radar. Welcome, Charlotte.
Charlotte Lim, former WATER intern and currently working on diversity for corporate and governmental boards in Singapore
Singapore also had are elections this year. The ruling party in Singapore has been the longest-ruling in the world. We do have fair and free elections, but the same party always gets voted into power. We are an extremely small city-state, neighboring Malaysia and Indonesia.
Regarding Singaporean elections: We are seeing more movement in people wanting more diverse leadership in parliament, people from different backgrounds and political beliefs. The ruling party didn't get as much of the vote as they were expecting this last time: 60%, which is far different than the usual 70%. We're excited about the wider range of views in parliament.
Singapore and Covid: Singapore has a population of 5 million. There are only 2 cases in the community right now and 28 deaths. We caught on to fighting the virus fairly early. But as some call Covid-19 "the pandemic of inequality," there is a difference in "community cases" – Singaporeans, ex-pats, and permanent residents – and migrant workers.
There are about 300,000 migrant workers (from neighboring countries like Bangladesh and China), and their being in Singapore is solely tied to their jobs, which are low-skill, low-wage. We don't take them into consideration when making policy regarding Covid, focusing more on citizens, casting migrant workers aside. Covid has brought to light that discrimination and the poor conditions of migrant worker housing. We actually have about 58,000 cases (many of that number have recovered).
Singaporean's reactions to Covid were frankly xenophobic, and because of border closures, everyone had to stay in this community. While migrant workers and Singaporeans are thought of as separate, we really do all live in one community. The Ministry of Health, when reporting Covid numbers, separates the number of "community cases" and cases in the migrant community, which entrenches this 'othering' and disregards the humanity of the migrant workers.
The importance of diversity: It's important now more than ever to have a broader range of views when it comes to decision-making, providing space for contrarian views which brings about more balanced outcomes.
———————————————————————————-
Discussion ensued:
Rosemary Ganley, Canada:
I'm excited and overjoyed over the outcome of the US election. I've already overheard a lot of "Yes, but…" but we should allow ourselves more celebration, raising up the name of Stacey Abrams for her work in voter registration in Georgia.
Right now, we should organize around the vaccine, collecting and adding our voices to speak for the vaccines being free and available to the most vulnerable, and that would be a global statement about equality.
Sheila Curran, Ireland:
It's become apparent in Ireland that Covid highlights inequality for migrant workers, refugees, and the poorest of the poor, as well as an increase in violence – domestic violence towards women especially and the killing of women mainly by their partners.
A challenge for all of us at this time is to get that bipartisanship and middle-ground. How do you do that hard work, especially when churches use such rhetoric? How do you have interconnected globalization?
Elaine Willis' response:
I don't how except coalition building and refusing to rise to the oppositional positions.
We know how long it takes, and so there aren't easy answers except refusing to rise to the polarities. There's a third that is happy to be in the middle bit, a third that will always be "over there," and then that last third is where you can do some work.
Mary E. Hunt, USA:
I was in a meeting with someone who made the point of wanting to sit someone down who voted for Trump, and not try to convince them of anything, but to hear why they voted that way after four years of seeing who he really is. "I don't mean to change your thinking, but I just want to know why because it's so incomprehensible." How can you box up and put certain things aside so that you can vote for him? Racism and white supremacy are the best explanations, but no one will say it or admit it to themselves.
Elaine Willis:
The rhetoric of "Make America Great Again" or "Make Britain Great Again" really reflects the fear of the dying ways of empire, which is connected to our history. There's a sense of entitlement and it being used to take/keep power. It's frightening to some people that that's changing. And I don't know how you get a grip on that.
Mary E. Hunt, USA:
And that's why diversity, as Charlotte said, is so important.
Ev Ward de Roo, USA:
There's a new book the art of holding space: a practice of love, liberation, and leadership by Heather Plett [learn more here], which speaks to ways of how to start these conversations, how to address some of the issues with family members, how to get in touch with one's own white fragility.
Kathleen Schatzberg, USA:
One of my favorite lines in Biden's speech was, "We have to stop thinking of our opponents as our enemies. They're not our enemies, they're Americans." But I think about how those people who are my opponents, who voted for Trump, bought those lies, bought those certain false assertions.
Linda Pieczynski, USA:
This reminds me so much of what's happening in the Catholic Church, and what I saw while working with Call to Action in trying to bridge the gap between us and more Orthodox/"hard-core" Catholics. Trump voters don't use rationality. It's emotional, and it's their identification with the leader, losing their own identity when trying to separate from that person. That leaves me feeling pessimistic. How do you get people to broaden their views when that threatens them, threatens their sense of control and comfort?
Mary E. Hunt:
In a pandemic, we don't have a choice to work on that and have those conversations.
Charlotte Lim:
This makes me think of the Latin quote, "Finimus Pariter Renovamusque Labores," or "We finish our labors to begin them anew." Just as the sun is setting, the farmers actually see their crops for the next day. Work has already begun; there's work cut out for us. Don't give up; it's hard, but it's all the more necessary. We're supporting you!
Mary E. Hunt:
Cuban theologian Clarita Ajo's response to me was, "We may see a new sunrise." If you can see a new sunrise in Cuba after everything the US has done to that country, then we here in the US should be able to see light as well.
——————————————————————————–
Resources
These are materials suggested by speakers and participants. Many thanks to all. There is indeed work to do!
Fair Fight: founded by Stacey Abrams whose bio is on their website here. You can donate to them here.
The New Georgia Project: nonpartisan voting registration and engagement, website is here. You can donate to them here.
Coalition of Immokalee Workers: article on farmworkers denied adequate Covid care here
Sermon preached by Rabbi Angela Buchdahl, from Central Synagogue, NYC – "Friday Night Service, Central Synagogue – November 6th, 2020" (starts at 1:01:45) here
"Who will win the presidential cup?" comedy sketch by Sammy J from ABC TV here
Brexit deal summarized here
NPR on "How Native American Voters Have Affected Election Results" here and HCN on "How Indigenous voters swung the 2020 election" here