November 2017 WATERritual: Harvesting Resilience
By Diann Neu and WATER staff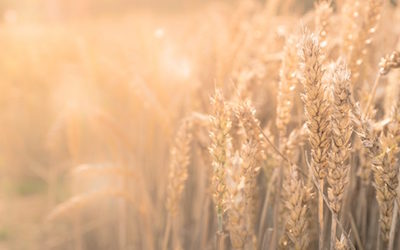 Preparation
Prepare your altar with fall colors and symbols of harvest, such as wheat.
Gather warm cider and a sweet fall treat, such as pecan pie.
Call to Gather
Today is Giving Tuesday, so we begin tonight with WATER's Prayer of Gratitude:
Gratitude to you for working hard to increase justice.
Gratitude to you for giving back to your communities.
Gratitude to you for harvesting resilience in these troubled times.
Tonight we focus on Harvesting Resilience because this is the sentiment of the season.
Harvest invites gratitude and thankfulness.
Resilience, according to Psychology Today, is that ineffable quality that allows some people to be knocked down by life and come back stronger than ever. How is this happening to us in the era of Trump? Resilient people usually have a positive attitude, are optimistic, regulate emotions, take time for self, create an attitude of resilience, develop inner strength. Resilience is what we need to live with injustice and resist.
Naming Our Circle
Let us share our names, say where we are geographically, and speak a word or phrase that comes to mind when we hear the words "harvesting resilience."
Song: "For the Beauty of the Earth" F.S. Pierpont (1864), adapted.
For the harvest of the Earth, for resilience in these times,
For the love which from our birth over and around us lies.
All That Is to You we raise this our song of harvest praise.
Reading
Grateful to be grateful, in times when waves
of discontent are washing the shores
of global continents, is to be grateful
for the gift of consciousness,
the ability to feel deep within one's core,
to know the art of right and wrong,
awareness as a state of mind and heart,
beyond duality, to be grateful in times
when waves of discontent are washing
the shores of our limitations, is to be
grateful for the little things that still make
sense like poetry, art, music and
good friends. Enriching the moment,
occupying a space with creative love,
care, and sonic touch.
-"Grateful to be Grateful" by Carmela Tal Baron in Gratitude Prayers by
June Cotner
Song: We give thanks. Danke. Asante. Merci. Xie-Xie.
Blessing Pie and Cider
And so tonight, we are grateful. Grateful for one another, grateful for our shared harvest, and grateful for the resilience we are building together.
Let us savor our creative love and fortify ourselves to resist injustice in these troubled times.
Together, we say: Blessed are you, Holy One of the Harvest, for giving us this pecan pie (made by Hannah's hands). As we eat it, may we taste the sweetness of community and be grateful for all of the ways we cultivate resilience in our lives.
Song: We give thanks. Danke. Asante. Merci. Xie-Xie.
Blessed are you, Holy One of the Harvest, for giving us this cider, that we may drink the warmth, spices and sweetness required to translate our gratitude and resilience into action.
Song: We give thanks. Danke. Asante. Merci. Xie-Xie.
Reflection | Discussion
Let us share our thoughts about the ways in which we cultivate and harvest resilience. As we reflect on what we have heard and savour the sweetness of the pie and cider, let's name a practice which produces resilience within ourselves and one that strengthens us to work for justice. Sharing.
Reading
I grind with gratitude for the richness of our harvest, not with cross feelings of working too hard. As I kneel at my grinding stone, I bow my head in prayer, thanking the great forces for provision. I have received much. I am willing to give much in return, for as I have taught you, there must always be a giving back for what one receives.
-from Polingaysi Qoyawayma (Elizabeth Q. White), No Turning Back: A Hopi Indian Woman's Struggle to Live in Two Worlds (Albuquerque: University of New Mexico Press, 1964)
Sending Forth with Hugs of Gratitude
Let us go forth in peace with
every breath of gratitude and thanks,
every thought that cultivates and harvests resilience,
every word filled with grace and compassion,
and every work channeled in love for justice.
With the help of God, let this be our life today and forever.
Let us seal our prayer with hugs of gratitude.
Amen.
Take Action