July 20, 2021 WATERritual
"Friendship Abounds"
By Diann L. Neu and Anali N. Martin
"In friendship we are brought face to face with ourselves, with one another, and with a larger world in which the mysterious forces of attraction work beyond our ultimate control."
—Mary E. Hunt, Fierce Tenderness: A Feminist Theology of Friendship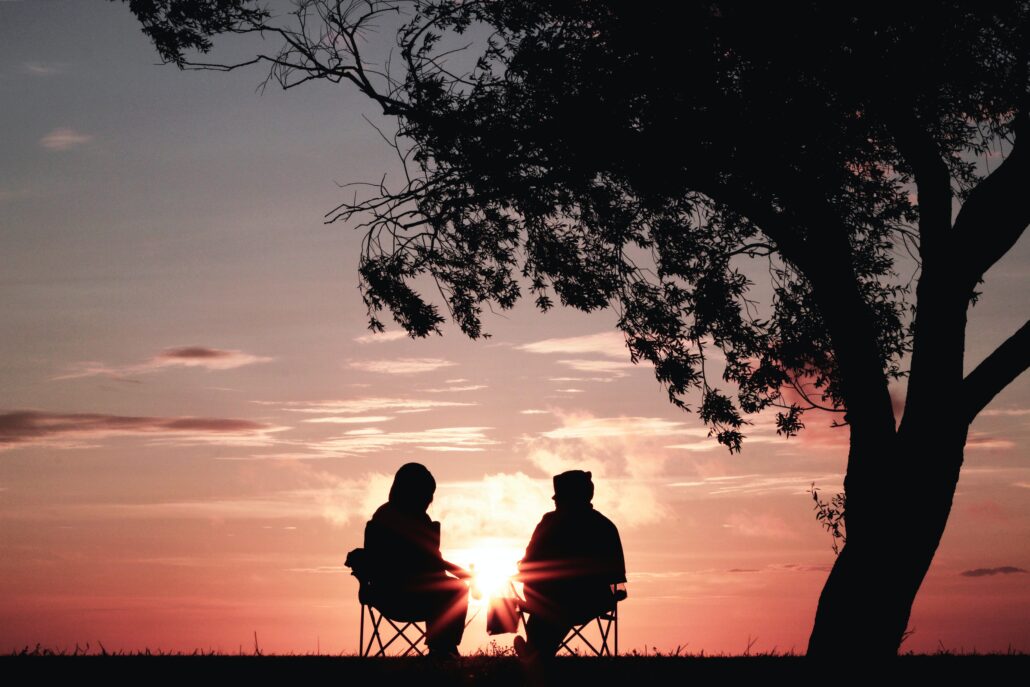 Listen to the audio recording of the July 2021 WATERritual here.
Preparation
Make a pot/cup of tea and have it nearby, ready to drink.
Call to Gather
Friendship Day is celebrated July 30 this year, and a celebration it certainly deserves. Friendship is a gift that is available to each of us, and friends are more precious than gold. Some are with us for a lifetime; others come in and out of our lives; still others we know for only a moment.
"The International Day of Friendship was proclaimed in 2011 by the United Nations General Assembly with the idea that friendship between peoples, countries, cultures and individuals can inspire peace efforts and build bridges between communities." In the shared spirit of human solidarity, the simplest form is friendship.
Friends come into our lives along many paths: home, work, prayer groups, school, vacations, children, family, hobbies. We chat, call, write to, listen to, mentor, guide, pray for and with, sing with, laugh with, hug, are present to, chide, comfort, and cheer one another. We are friends through the changes of life as we partner, raise children, go to school, graduate, start businesses, get promoted or not, resign, change jobs, retire, volunteer, donate, pray, work for social justice, age, and die. Friendships come and go, ebb and flow, get closer and become distant, but no matter how long they last, they leave impressions on us.
Friendship brings laughter, joy, and companionship. Friendship is solidarity, accountability, comradery. Friends can be found within family, and friends can make up a chosen family. In friendships, we bond over similarities and learn from each other's differences. We cherish the characteristics of our friends, and just by being our friend — being present in person, by letter, by phone, by email, or by social media — we bring each other comfort, safety, and joy.
As we gather for this ritual, we reflect on the friendships we have with each other in this community that have sustained us during this trying year. We are grateful for friends that have stood in solidarity for justice, peace, healing, and hope; friendships rooted in love.
Song: "One Voice" by The Wailin' Jennys
This is the sound of one voice
One spirit, one voice
The sound of one who makes a choice
This is the sound of one voice (x2)
This is the sound of voices two
The sound of me singing with you
Helping each other to make it through
This is the sound of voices two (x2)
Words about Friendship
 "Each friend represents a world in us, a world possibly not born until they arrive, and it is only by this meeting that a new world is born." ― Anaïs Nin, The Diary of Anaïs Nin, Vol. 1: 1931-1934
"If you have come here to help me you are wasting your time, but if you have come because your liberation is bound up with mine, then let us work together." ―Lilla Watson, Murri (Indigenous Australian) artist and activist
"Nobody sees a flower―really―it is so small it takes time―we haven't time― and to see takes time, like to have a friend takes time." ―Georgia O'Keeffe
"Walk away from friendships that make you feel small and insecure, and seek out people who inspire you and support you." ―Michelle Obama
"Many people will walk in and out of your life, but only true friends leave footprints in your heart." ―Eleanor Roosevelt
"No person is your friend (or kin) who demands your silence, or denies your right to grow and be perceived as fully blossomed as you were intended. Or who belittles in any fashion the gifts you labor so to bring into the world." ― Alice Walker, In Search of Our Mothers' Gardens
"Hold a true friend with both hands." ―Nigerian Proverb
"In friendship we are brought face to face with ourselves, with one another, and with a larger world in which the mysterious forces of attraction work beyond our ultimate control." —Mary E. Hunt, Fierce Tenderness: A Feminist Theology of Friendship
Song: "One Voice" by The Wailin' Jennys
This is the sound of voices three
Singing together in harmony
Surrendering to the mystery
This is the sound of voices three (x2)
"You Came, Too" by Nikki Giovanni
I came to the crowd seeking friends
I came to the crowd seeking love
I came to the crowd for understanding
I found you
I came to the crowd to weep
I came to the crowd to laugh
You dried my tears
You shared my happiness
I went from the crowd seeking you
I went from the crowd seeking me
I went from the crowd forever
You came, too
Song: "One Voice" by The Wailin' Jennys
This is the sound of all of us
Singing with love and the will to trust
Leave the rest behind it will turn to dust
This is the sound of all of us
This is the sound of one voice
One people, one voice
A song for every one of us
This is the sound of one voice (x2)
First Sip of Tea
Let us drink tea, savoring the gifts of friendship. This first sip of tea appreciates our community of friends. While you sip, think of your friends who nourish you. Together let us give thanks for our friends.
Blessed are you, Holy Friend,
for you give us friends who love us fiercely and tenderly,
and you delight us with friends to love.
Second Sip of Tea
Let us dedicate this second sip to ourselves. We give thanks for the qualities we have that make it possible for us to be friends with ourselves and others. Take a few minutes while you sip tea to think of qualities you bring to friendship. Pause. Name one of them aloud in your space. Let us give thanks for our friendship qualities.
Blessed are you, Holy Friend, Divine Wisdom Sophia,
for creating us to be friends.
Third Sip of Tea with Small Group Sharing
Let us drink this third sip and ask ourselves: What difference have friends made in my life? How have friends invited me to new understandings and commitments in a world so often fraught with injustice? What ways have I stood alongside my friends in solidarity? Let us take 10 minutes in groups of 3-4 to share our reflections on friendship.
Prayer for Friends
Let us remember now friends who need our prayers.
Blessed are you, Holy Friend, Wisdom Sophia,
for creating many ways to experience friendship,
And be with our friends.
Song: "Bridge Over Troubled Water" sung by Celtic Woman, written by Simon & Garfunkel
When you're weary
Feeling small
When tears are in your eyes
I will dry them all
I'm on your side
When times get rough
And friends just can't be found
Chorus: Like a bridge over troubled water
I will lay me down
Chorus
When you're down and out
When you're on the street
When evening falls so hard
I will comfort you
I'll take your part
When darkness comes
And pain is all around
Chorus x2
Sail on Silver Girl
Sail on by
Your time has come to shine
All your dreams are on their way
See how they shine (See how they shine)
If you need a friend (If you need a friend)
I'm sailing right behind
Like a bridge over troubled water
I will ease your mind
Like a bridge over troubled water
I will ease your mind (x2)
Blessing the Hands of Friendship
Friends have sustained us this year through our pain, challenges, and isolation. And while we open up our doors here in the U.S., many are still shut away, including some of you. Our borders are closed; our places of worship are closed; where we find community has been shut off. We hold silence now for the separation this past year has caused. We remember the physical acts of friendship as we have been separated from each other, and are thankful for the virtual connections we maintain:
Remember the many ways you and your friends join hands together.
Blessed are my hands when they embrace with love, respect, and dignity.
Blessed are my hands when they comfort friends living with illness, disabilities, cancer, HIV/AIDS, or pain-filled uncertainties.
Blessed are my hands when they reach out in understanding to sustain friendships.
Look at your hands. Rub them together. Feel the warmth. Touch your cheeks. Open your hands. Blow a kiss to your friends and to people around the world who need a friend tonight.
Actions of Friendship
Invite your friends over to share a meal if you can, inviting them to each bring a special dish and stories to tell.
Catch up with a friend with whom you've lost touch, and reminisce together, appreciating your friendship together.
Take time to tell a friend, "I love you. You are a blessing in my life."
Sending Forth
Today we have gathered as friends, and celebrated friendships.
Let us go forth remembering justice-seeking friends.
Let us go forth cherishing our friendships.
Let us go forth and make friends in all nations, across all borders.
Song: "That's What Friends Are For" by Dionne Warwick and friends
And I never thought I'd feel this way
And as far as I'm concerned
I'm glad I got the chance to say
That I do believe, I love you
And if I should ever go away
Well, then close your eyes and try
To feel the way we do today
And then if you can remember
Chorus: Keep smiling, keep shining
Knowing you can always count on me, for sure
That's what friends are for
For good times and bad times
I'll be on your side forever more
That's what friends are for
Well, you came in loving me
And now there's so much more I see
And so by the way
I thank you
Oh and then for the times when we're apart
Well, then close your eyes and know
The words are coming from my heart
And then if you can remember
Chorus x3
© 2021 Women's Alliance for Theology, Ethics and Ritual (WATER), adapted from Stirring WATERS: Feminist Liturgies for Justice by Diann L. Neu, dneu@hers.com

Other Resources:
Jen Bloomer, artist: https://radicistudios.com/portfolio-1
Another good song: First Aid Kit's "Come Give Me Love"
https://www.youtube.com/watch?v=6O-4nhFHEm4&ab_channel=FirstAidKitVEVO