WATERtalks: Feminist Conversations in Religion Series
"Cerebrating The Mary Daly Reader"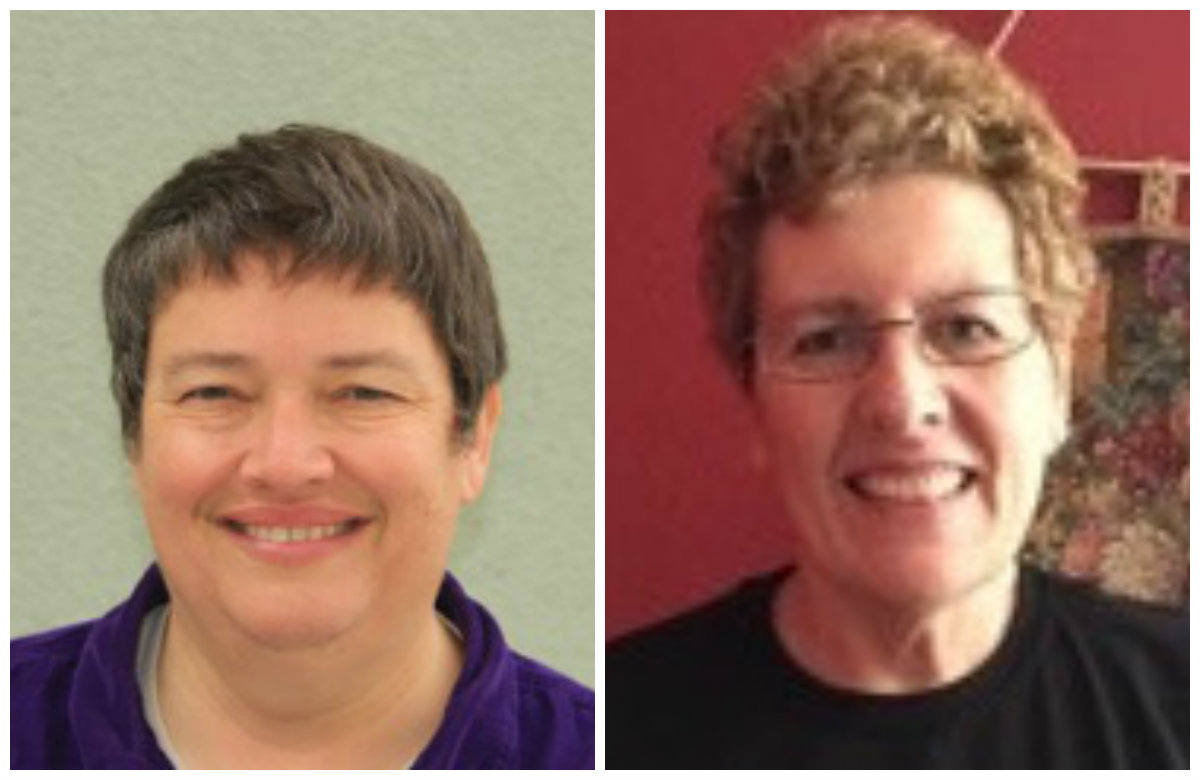 An hour-long teleconference with
Jennifer Rycenga and Linda Barufaldi
Wednesday, July 12, 2017
1 PM – 2 PM ET
Join us as Jennifer Rycenga and Linda Barufaldi cerebrate (Mary Daly would approve) about their co-edited book The Mary Daly Reader, published by New York University Press in 2017, featuring the writings of famed and "A-mazing" Radical Lesbian-Feminist philosopher, Mary Daly.
Jennifer Rycenga is Professor of Comparative Religious Studies in the Humanities Department at San José State University. She is writing a comprehensive cultural biography of white Abolitionist educator Prudence Crandall (1803-1890). Previously she has co-edited two books: Frontline Feminisms: Women, War, and Resistance (Garland 2000, Routledge 2001), with Marguerite Waller; and Queering the Popular Pitch (Routledge 2006) with Sheila Whiteley. Her areas of interest include Abolition history; women's religious history; feminist theories of music; and theoretical issues concerning philosophies of immanence and panentheism. When not writing, Rycenga is bird-watching; she serves as president of the Sequoia Audubon Society in San Mateo County, California.
Linda Barufaldi is a lifelong radical feminist activist who has worked in the peace, civil rights, women's, LGBTQ, and environmental movements beginning in the 1960s. She founded a holistic health center and practiced complementary medicine for nearly twenty years. She was a student of Mary Daly for four years in the early 1970s and was a reader/editor of Beyond God the Father and Gyn/Ecology. She and Daly maintained a forty-year friendship until Daly's death in 2010. She is retired and lives in La Mesa, CA, with Joyce Marieb, her partner of forty-four years.
We will provide recommended readings for those who register for this talk.
Feel free to email waterstaff@hers.com if you have any trouble registering or need more information. Thank you!