Become a part of an inspiring community of feminists in religion.
WATER welcomes students from seminaries, universities, and colleges. Interns both national and international are welcome.
The WATER Internship Program offers an opportunity to learn how a small non-profit operates and see what it takes to nurture and maintain a wide network of feminists and activists across the country and worldwide. Interns engage in a full range of activities, from fundraising to planning programs, initiating independent projects to reviewing books and films. Those who wish to do their own research have a chance to utilize WATER's extensive library of more than 6,000 books on feminist theology and its related fields, as well as consult with our experienced colleagues through monthly programs and periodic in-house seminars. Oh, and they also have fun!
Download Application here: WATER-Intern-App-2023
Here are just some of the opportunities WATER interns have:
Program and event planning
Assistance with writing and editing projects such as WATERtalks, WATERrituals, WATERmeditations, WATERteas, WATERcast, WATERwheel newsletters, journal and web articles, books, and presentations
Non-profit fundraising
WATER community outreach via phone, email, and listserv to our broad network of colleagues
Hosting of Visiting Scholars, ministers and guests (as Covid conditions permit)
Maintenance of social media platforms including the website, Twitter, Instagram, Facebook, and more
Reading and reviewing the latest feminist books and films
Attending social justice events and rallies in the DMV area
Joining or initiating conversations with prominent feminist scholars, activists, religious leaders, and more
Interns must commit to a minimum of six weeks, but have the opportunity to stay for a year or more. Internships are unpaid. Some interns are placed through established programs of their universities, seminaries, or religious organizations. All participants are encouraged to apply for academic credit from their home institutions for their work at WATER.
Summer internships typically begin in late Spring and finish at the end of July. There is flexibility given the applicant's schedule. The 2023 Summer Internship will run from May 23rd to July 22nd, 2023.
Applications are accepted throughout the year, and interns are invited to come at any time, with usual start dates of September and May. WATER is flexible in this regard. Give us a call if you have any questions about the program: (301) 589-2509, or email us at waterstaff@hers.com.
Download the 2023 Intern Application below. Send your completed application to waterstaff@hers.com.
Word Doc: WATER-Intern-App-2023
Application Deadlines:
April 15 for Summer Internships
July 1 for Fall Internships
December 1 for Spring Internships (beginning January 2024), if applicable.
For more information about the program, contact the office at (301) 589-2509 or send an email to waterstaff@hers.com.
WATER INTERNS              1984 TO PRESENT
*Official launch of the Intern Program at WATER—January 1990 (according to the WATERwheel)
**All WATERwheel Entries a certain intern has are sorted in their introduction, their reflections, articles they wrote or if they were mentioned
YEAR
NAME
SCHOOL/PROGRAM
WATERwheel Entries**
1984
Monica Maher
Williams College/American University
Mentioned: (Vol. 18, No. 2) (Vol. 26, No. 2)
1988 (January)
Susan Phillips
Colgate University
Introduction: (Vol. 1, No. 1)
Reflection: (Vol. 2, No. 1)
1988-90
Joan Scott
Howard University—Ford Foundation Fellow
Introduction: (Vol 1, No. 3)
1989
Sally Davis
Introduction: (Vol. 2, No. 4)
1989-1990 (Winter)
Barbara Cullom
Howard University
Introduction: (Vol. 2, No. 4)
1991
Ayana Beard
Blair High School
1991 (Fall)
Marie Therese Martin
CSJ Boston; Worcester Connection, MA
Introduction: (Vol. 4, No. 3)
1991 (Fall)
Beth Wheeler
Colgate University
Introduction: (Vol. 3, No. 3)
Reflection: (Vol. 4, No. 3)
Mentioned: (Vol. 5, No. 1)
1991
Lucy Tatman
Garrett-Evangelical Theological Seminary
Introduction: (Vol. 3, No. 3)
Reflection: (Vol. 26, No. 2)
Mentioned: (Vol. 4, No. 1)
1991-1992 (Winter)
Kitty Stafford
Canadian Sisters of St. Joseph of London, Ontario
Introduction: (Vol. 4, No. 4)
Reflection: (Vol. 5, No. 1), (Vol. 26, No. 2)
1991-1992 (Winter)
Cara Vincent
Wesley Theological Seminary
Introduction: (Vol. 4, No. 4)
Mentioned: (Vol. 5, No. 1)
1992 (Summer-Fall)
Susan O'Brien
Niece of Kitty Stafford; Irish; librarian, indexed the newsletter
Introduction: (Vol. 5, No. 2)
Reflection: (Vol. 5, No. 3)
1992 Spring
Dagmar Albert
German student, Council on International Education Exchange
Reflection: (Vol. 5, No. 1)
1992
Christine Stamper
1993 (Spring)
Helena Johansson
Swedish Theological student
Introduction: (Vol. 6, No. 1)
Mentioned: (Vol. 6, No. 2)
1993 (Spring)
Tisa Anders
Iliff School of Theology
Introduction: (Vol. 5, No. 3)
Reflection: (Vol. 6, No. 1)
Mentioned: (Vol. 6, No. 2)
1993 (Summer)
Kelly Cregan
High School, Rocky River OH
Introduction: (Vol. 6, No. 2)
Reflection: (Vol. 6, No. 3)
1993 (Summer)
Florencia Rivas
Uruguay, daughter of Christina Grela
1993 (Fall)
Ute Harle
Germany, Women-Chruch
Mentioned: (Vol. 7, No.1)
1994
Hetty Irmer
Susquehanna University
Mentioned: (Vol. 7, No. 3)
1995
Cynthia Lapp
Wesley Theological Seminary and later WATER staff 9 yrs.
Introduction: (Vol. 8, No. 1)
Reflection: (Vol. 8, No. 2) (Vol. 14, No. 4)
Article: (Vol. 11, No. 3)
Mentioned: (Vol. 24, No. 2)
1993-94 (Summer/Fall)
Lanell Dike
Santa Cruz College
Introduction: (Vol. 6, No. 3)
Mentioned: (Vol. 8, No. 4), (Vol. 9, No. 2)
1995 (Summer)
Monique Mariko Maier
Mount Holyoke College/Harvard Divinity School
Introduction: (Vol. 9, No. 2)
Mentioned: (Vol. 8, No. 4)
1996 (Summer)
Maria Scinto
Daughter of Carol and Joe Scinto
Mentioned: (Vol. 9, No. 2)
1996 (Spring)
Marianna Rivas
Montevideo, Uruguay
Introduction: (Vol. 9, No. 1)
1996 (Spring)
Eri Delorier
Georgetown University
Introduction: (Vol. 9, No. 1)
Reflection: (Vol. 9, No. 2)
1996 (Summer)
Richard Russell
Episcopal Divinity School in Cambridge
Introduction: (Vol. 9, No. 2)
1997
Jean L. Hammond
Voices of Sophia
Mentioned: (Vol. 11, No. 3)
1997
Frances Reed
Smith College
Introduction: (Vol. 10, No. 2)
1998
Grace (Gade) Duerksen
Bethel College, and Pacific School of Religion
Reflection: (Vol. 26, No. 2)
Article: (Vol. 11, No. 1)
Mentioned: (Vol. 11, No. 2)
1998
Pauline Maheux
Ursuline, Chatham, Ontario, Canada
Introduction: (Vol. 11, No. 2)
Reflection: (Vol. 11, No. 3)
1999 (Summer)
Nina Boasdotter
Iceland, daughter of Solveig
1999
Caprina Donaldson
Kennedy High School
1999 (Fall)
Kate Holbrook
Bates College, Mennonite
Introduction: (Vol. 12, No. 2)
Mentioned: (Vol 12, No. 3)
2001 (Fall)
Mennonite
Lora Nafziger
Goshen College, Voluntary Service Term with Mennonite Central Committee
Reflection: (Vol. 15, No. 2)
Mentioned: (Vol. 14, No. 3)
2002
Erika Callaway Kleiner
Vanderbilt
Introduction: (Vol. 15, No. 3)
2002
Margaret Mary O'Gorman, osf
Franciscan Sister
2003
Margaret Gonzales
2003 (Summer)
Lauren Dunn
Tufts University
Mentioned: (Vol. 16, No. 2), (Vol. 16, No. 3)
2004
Michelle Mueller
Pacific School of Religion
Mentioned: (Vol. 22, No. 4)
2006 (Summer)
Rachel Ingraham
Houghton College/Harvard Divinity School
Introduction: (Vol. 17, No. 4)
Reflection: (Vol. 18, No. 1)
2006 (Summer)
Sophie Kanter
Guilford College
Introduction: (Vol. 17, No. 4)
Reflection: (Vol. 18, No. 1)
2006 (Summer)
Kathryn (Katey) Zeh
Yale Divinity School
Introduction: (Vol. 17, No. 4)
Reflection: (Vol. 18, No. 1)
2006 (Summer)
Gretchen Zelle
Luther College
Introduction: (Vol. 17, No. 4)
Reflection: (Vol. 18, No.1)
Mentioned: (Vol. 18, No. 2)
2006-2007
Shelley Seyler
American University
Reflection: (Vol. 18, No. 3)
Article: (Vol. 18, No. 3)
Mentioned: (Vol. 18, No. 2)
2007-2009
Anna Beth Roeschley
Bluffton University via the Mennonite Voluntary Service
Introduction: (Vol. 18, No. 4)
Reflection: (Vol. 26, No. 2)
Article: (Vol. 19, No 3-4), (Vol. 21, No. 1)
Mentioned: (Vol. 19, No. 2)
2007 (Summer)
Eleanor Carey
Bryn Mawr College
Mentioned: (Vol. 18, No. 4)
2007 (Summer)
Meg Cullom-Levine
University of Maryland
Mentioned: (Vol. 18, No. 4)
2007 (Summer)
Julie Bir
Grinnell College
Mentioned: (Vol. 18, No. 4)
2008 (Summer)
Megan Sullivan
Tufts University, White House
Reflection: (Vol. 19, No. 2)
2008 (Summer)
Sophie Kanter
Mentioned: (Vol. 19, No. 3-4)
2009 (Fall)
Emily Derstine
Washington Community Scholars of Eastern Mennonite University
Article: (Vol. 19, No. 3-4), (Vol. 25, No. 1)
2010 (Summer)
Elizabeth Speigle
Goshen College
Reflection: (Vol. 21, No. 2)
2010 (Summer)
Cornelia "Nellie" Beckett
Smith College
Reflection: (Vol. 21, No. 2)
2010 (Summer)
Ikhlas Saleem
Wellesley College  & Harvard Divinity School
Reflection: (Vol. 21, No. 2),  (Vol. 26, No. 2)
2010
Grace Lauver-Simmons
2010-2011
Emily Cohen
Seattle University, Loretto Volunteer Service
Introduction: (Vol. 21, No. 3)
2011 (Summer)
Y. Joy Harris
Howard University
2011-2012
Anne Lacher
College of St. Benedict, Loretto Volunteer Service
2012 (Summer)
Mary-Ann (Kaiser) Barclay
Austin Presbyterian Theological Seminary
2012
Heather Smith
Wesley Theological Seminary PMM
2012
Wesley
Clarafrancie Cromer
Wesley Theological Seminary PMM
Reflection: (Vol. 26, No. 2)
2012-2013
Wendy Mallette
Yale Divinity School, Loretto Volunteer
Introduction: (Vol. 22, No. 1)
2013
Elizabeth Lancaster
Introduction: (Vol. 22, No. 1)
2013
Molly Bolton
Wake Forest University School of Divinity, NC
Introduction: (Vol. 22, No. 1)
2013
Rebekah Renfro
Smith College
Introduction: (Vol. 22, No. 1)
2014 (summer)
Melody Stanford
Boston University School of Theology
Mentioned: (Vol. 22, No. 4)
2014 (summer)
Jacqueline Small
Princeton Theological Seminary
Mentioned: (Vol. 22, No. 4)
2014 (summer)
Ciara Chivers
Tufts University
Mentioned: (Vol. 22, No. 4)
2013-2015
Cathy Jaskey
Dominican University, Loretto Volunteer Service, Vanderbuilt
Mentioned: (Vol. 22, No. 4), (Vol. 23, No. 1)
Reflection: (Vol. 26, No. 2)
2014-2015
Kate Stoltzfus
Goshen College, Mennonite Voluntary Service
Introduction: (Vol. 23, No. 1)
Mentioned: (Vol. 23, No. 3)
2014
Crystal West
Howard University
Introduction: (Vol. 23. No. 1)
2015 (summer)
Mary Grace Steigerwald
Southwestern University, Methodist
Introduction: (Vol. 23, No. 3)
2015 (summer)
Mara Lemesany
Tufts University
Introduction: (Vol. 23, No. 3)
2015-16
Elizabeth Hardt
Transylvania University, Loretto Volunteer Service
Introduction: (Vol. 23, No. 4)
Article: (Vol. 23, No. 4)
Mentioned: (Vol. 24, No. 2), (Vol. 25, No. 1)
2015-16
Emily Harder
Bethel College, Mennonite Voluntary Service
Introduction: (Vol. 23, No. 4)
Mentioned: (Vol. 24, No. 2)
2016 (summer)
Melissa Feito
Tufts University, Loretto Volunteer Service
Introduction: (Vol. 24, No. 2)
Reflection: (Vol. 26, No. 2)
2016 (summer)
Dana Tufariello
Catholic University of America
Introduction: (Vol. 24, No. 2)
2015-17
Mallory Naake
University of California, San Diego, Wesley Theological Seminary PMM
Introduction: (Vol. 23, No. 4)
Article: (Vol. 23, No. 4)
Mentioned: (Vol. 25, No. 2)
2016-18
Hannah Dorfman
Tufts University, Loretto Volunteer Service
Introduction: (Vol. 24, No. 3-4)
Article: (Vol. 25, No. 2)
Mentioned: (Vol. 25, No. 3)
2017 (Summer)
Karis Slattery
Yale Divinity School
Mentioned: (Vol. 25, No. 3)
2017 (Summer)
Susanna Stutler
Episcopal
Mentioned: (Vol. 25, No. 3)
2017-18
Janaya Sachs
Mennonite Volunteer Service, Harrisburg
Introduction: (Vol. 25, No.3)
2017-18
Heureuse Kaj
Wesley PMM, Congo
Introduction: (Vol. 25, No.3)
Reflection: (Vol. 26, No. 1)
2018
Rachel Beaver
Randolph College
Introduction: (Vol. 25, No. 4)
Reflection: (Vol. 26, No. 1)
2018
Charlotte Lim
Yale, Singapore
Mentioned: (Vol. 26, No. 2)
2018 (Fall)
Melissa Cedillo
Loretto Volunteer Service
2018-19
Emily Neufeld
Mennonite Volunteer Service
Reflection: (Vol. 27, No. 3)
2019 (Summer)
Kali Huiyan Lo-Ng
Beloit
Reflection: (Vol. 27, No. 3)
2019 (Summer)
Kennedy Thedford
Agnes Scott
Reflection: (Vol. 27, No. 3)
2019 (Summer)
Claire Coker
Wesley PMM
2019-20
Techika Rhodes
Wesley PMM
Introduction: (Vol. 27, No. 3)
Reflection: (Vol. 28, No. 2)
2020
Laura Carr-Pries
Mennonite Volunteer Service, Canada
Introduction: (Vol. 28, No. 1)
Reflection: (Vol. 28, No. 2)
2020-21
Anali North Martin
Mennonite Volunteer Service
Introduction: (Vol. 28, No. 3)
Reflection: (Vol. 29, No. 3)
2021
Eva Kennar
Santa Clara University Student
Reflection: (Vol. 29, No. 2)
2021
Saachi Sikaria
Santa Clara University Student
Reflection: (Vol. 29, No. 2)
2021
Ally Jeffers
Santa Clara University Student
Reflection: (Vol. 29, No. 2)
2021
Tannaz Azimi
Santa Clara University Student
Reflection: (Vol. 29, No. 2)
2021
Emmett Moore
Santa Clara University Student
Reflection: (Vol. 29, No. 2)
2021
Hayley Burcher
Santa Clara University Student
Reflection: (Vol. 29, No. 2)
2021
Catherine Li
Santa Clara University Student
Reflection: (Vol. 29, No. 2)
2021
Marcella Hollero
University of San Francisco
2021 (Fall)
Catherine Hunt-Neu
Summer Intern
Mentioned: (Vol. 31, No. 1)
2021 (Fall)
Liza Johnson
Lutheran Volunteer Service
Introduction: (Vol. 29, No. 3)
2022-23
Pamella A. Miller
Wesley PMM
Introduction: (Vol. 30, No. 3)

Mentioned: (Vol.31, No. 1)

2022-23
Patrice Rupp
Eirene/Brethern Voluntary Service, Germany
Introduction: (Vol. 30, No. 3)

Mentioned: (Vol. 31, No. 1)

2023 (Fall)
Brooke Andrews
Summer Intern
Mentioned: (Vol. 31, No. 1)
Recent Intern Reflections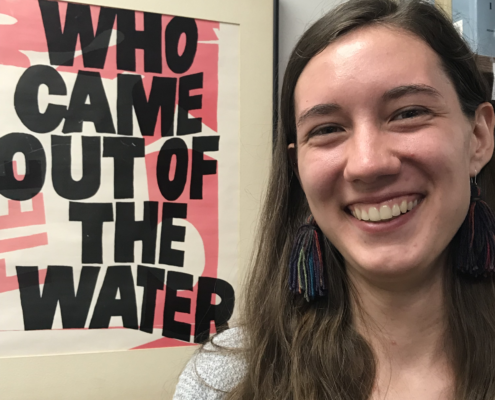 https://www.waterwomensalliance.org/wp-content/uploads/Anali-Intern-FL-Photo.png
4032
3024
waterstaff
http://www.waterwomensalliance.org/wp-content/uploads/water-logo-rgb-300dpi-1030x208.png
waterstaff
2023-01-18 16:49:06
2023-01-18 16:49:06
A Reflection from Anali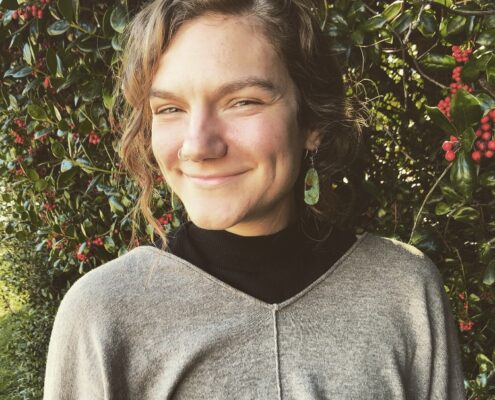 https://www.waterwomensalliance.org/wp-content/uploads/WATERheadshot.jpg
921
750
waterstaff
http://www.waterwomensalliance.org/wp-content/uploads/water-logo-rgb-300dpi-1030x208.png
waterstaff
2023-01-18 16:14:59
2023-01-18 16:14:59
A Reflection from Emily