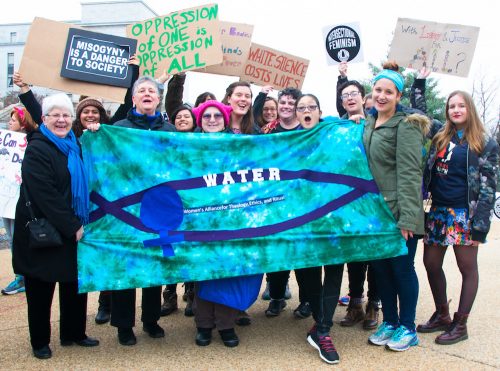 WATER's interactive listserv, WATER-l, functions as an email discussion board.WATER-l differs from our general email list. On WATER-l you contact other members of our Alliance, post, and receive information on events, workshops, and conferences, as well as join conversations on issues dealing with feminist issues in religion locally, nationally, and internationally.
Joining is easy: just click here, and follow the instructions to subscribe to "WATER-l."
Once you are a member, you can post a message to the list by sending mail to
water-l@hers.com.
For questions, contact Mary E. Hunt at mhunt@hers.com.
To sign up to receive general emails from WATER, click here.