December 2015 WATERritual
Re-Imagining Mary: A Woman Today
By Diann L. Neu and Mallory Naake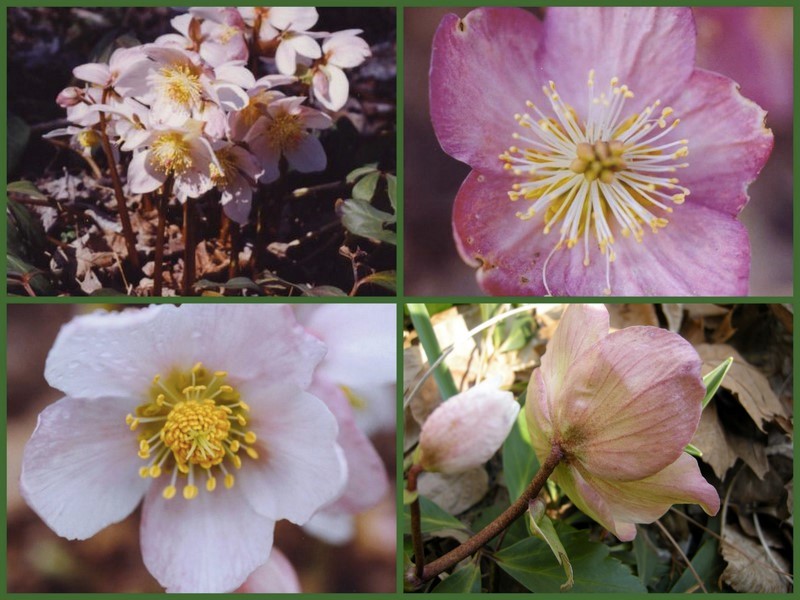 This holiday season we continue our monthly ritual series to raise up wise women. In the following ritual, we reflect on Mary as a symbol of the oppressed, the forgotten, and those in search of a home for their children, by looking at the many faces of Mary. Share with a close-knit or newly formed group. Or enjoy on your own.
Audio available here.
Setting
          Put an Advent Wreath, stollen, napkins, and cup of hot cider for each person on a center altar table.
Welcome and Naming the Circle
Invite the gathered to share their names and what brought them here tonight.
Call To Gather
          The leader gathers up what all have said and uses their reflections to focus the ritual.
Mary, according to National geographic, is "the most powerful woman in the world." She has appeared to faithful ones in Fatima, Lourdes, Guadalupe, and Medjugorje among others.
December is filled with feasts of Mary: 8- Immaculate Conception; 9- Conception of the Most Holy Theotokos (Greek for Mary); 12- Our Lady of Guadalupe; 25- Christmas
Let us invite Mary into the center of our ritual now.
Lighting the Advent Wreath
          One person lights the candles marking the week of Advent that the group is celebrating.
Each week of Advent is marked by lighting another candle in the Advent wreath. Tonight we light ___ candle(s) because this is the ___ week of Advent. Light candles.
Chant: "Spirit of Our Elders" by Kathy Sherman CSJ © 1995, new words by WATER
Faces of Mary, dance, oh dance in me. (2x)
Reading: "Searching the Faces of Maria" by Nicola Slee, The Book of Mary © 2007. Used with permission of the author, WATER colleague from England.
"We should work to find out if there is a Maria among us, in the faces of our sisters."
          – Marcella Althaus-Reid, deceased WATER colleague from Argentina
I'm seeing Maria in this woman of courage
who has left her gender behind
to take on everything new
who battles daily with the sickness in her gut
that is using her body up
who plays electric guitar like an old rock star
and loves the taste of Nigella's food in her mouth
In her face I'm seeing a Maria of tenderness
a Maria of fierce intelligence
a Maria of beautiful fortitude
         Chant: Faces of Mary, dance, oh dance in me. (2x)
I'm seeing Maria in this woman of fearfulness
who has left her country and children
and lives in a bedsit in Coventry
She came here seeking safety and found only obscurity,
working illegally for the meagre pounds the government won't pay her
I hardly know her but I pray for her daily
In her face that I've never seen
I'm seeing a Maria of desperation
a Maria of tenacity
a Maria desperately missing her people and her children
         Chant: Faces of Mary, dance, oh dance in me. (2x)
I'm seeing Maria in this solid, straight-talking, uppity woman
who is a tenacious survivor
of a long life of kicks and bruises
She can infuriate
She dominates any group that will allow her into it
She can pierce the crap of church, state or academy in seconds
She speaks truth as well as her own insistent neediness
whether we want to hear it or not
In her face I'm seeing an irksome Maria
a spirited Maria
a Maria who will not take no for an answer
         Chant: Faces of Mary, dance, oh dance in me. (2x)
I'm seeing Maria in this woman, my friend, who died of cancer
But she would have hated this description,
she who lived passionately to the last day of her life
for her children and husband and her neighbourhood and her beloved Africa
for the work she did to make prison places of justice and humanity
for her God who she hoped, to the end, might yet heal her
In her face I'm seeing a Maria of compassion
a Maria of mercy
a Maria who can't bear the thought of never seeing her two sons grow older
          Chant: Faces of Mary, dance, oh dance in me. (2x)
Once I start looking I'm seeing Maria everywhere:
in the faces of the sleek, glossy women
in the magazines I'm given to read at the hairdressers
in my mother's face that looks back at me out of the mirror
in the faces of my sisters, which are now, heaven forbid, middle-aged
in the faces of women on the bus into Birmingham
in the distorted faces of Iraqi women on the news whose homes are lying in rubble
with nowhere to take their children
          Chant: Faces of Mary, dance, oh dance in me. (2x)
Too many faces to catalog or notice or count
I have to work to find their faces of Maria
demanding my attention, my intelligence, my care
Come closer, Mother, and show me
all the women I've failed to look at closely
who were your presence to me if I'd but realized it
waiting to be recognized, loved, adored
           Chant: Faces of Mary, dance, oh dance in me. (2x)
Litany of Mary of Nazareth by Diann Neu © 2015.
Reader 1: Praise to you, Holy One, Creator of the Universe,
Breathe into us life and creativity.
Praise to you, Holy One, Liberator of the Oppressed,
Free us to do the work of justice with peace.
Praise to you, Holy One, Healing Spirit,
Enkindle us with a fiery passion.
Reader 2: Mary, woman of faith…guide us.
Woman of vision…
Woman of patience…
Woman of wisdom…
Woman of peace…
Woman filled with questions…
Woman of Truth…
Reader 1: Mary, Mother of those who are unhoused…walk with us.
Mother of those who are immigrants and refugees…
Mother of those who have been disappeared…
Mother of those living with HIV/AIDS…
Mother of those who are sick and dying, especially women with cancer…
Mother of women who are abused, violated, and sexually assaulted…
Mother of all families…
Reader 2: Mary, model of persistence…pray with us.
Model of gracious hospitality…
Model of strength…
Model of independence…
Model of passion…
Model of vulnerability…
Model of holy rage…
Reader 1: Mary, Liberator of the Oppressed…empower us.
Dawn of Justice…
Comforter of the Afflicted…
Provider of Sanctuary…
Sign of Contradiction…
Dreamer of New Possibilities…
Witness to Peace…
Song:  "Blessed is She" by Colleen Fulmer, Cry of Ramah © 1985.
Blessed is she,
Who believes that the promise made her by her God
Would be fulfilled, would be fulfilled.
Prayer
Mary of many names, empower us with your Wisdom during these days of Advent. Teach us to see clearly that our vision may be light for the world. Inspire us to act justly, to love tenderly, to set ourselves free, and to heal those who are brokenhearted. Amen. Blessed Be. Let It Be So.
Song:  "Blessed is She"
Reflection
What are your thoughts about Mary? Is she significant in your life or the life of someone you know?
Prayers of the Faithful | Bidding Prayers
Who needs our prayers today? Speak their name so we can pray with and for them.
Our response is: Mary, embrace N. with your love and care.
Blessing the Stollen
          The blesser presents the stollen and offers her own blessing which focuses on Mary's wisdom. She invites the gathered to extend their hands, palms up, as she prays
Blessed are you, Gracious and Loving Holy Wisdom, for giving us this festive bread. Bless us as we eat and give thanks for the many names of Mary in the world…
Let us share this bread of life.  Pass the bread around for all to eat.
Blessing the Cider
          The blesser focuses her blessing on the abundance of women's gifts.
Blessed are you, Source of Life and Be-ing, for the warmth of this drink. Bless us as we drink and give thanks for the many names of Mary in the world…
Let us share this drink.  Pass the cups around for all to drink.
Prayer:  "Magnificat for Today" from Women Church Speaks © 1983.
The Magnificat is a scriptural prayer that speaks of the holiness of women. Let us stand in a circle, put our arms around one another and pray the Magnificat together in three parts. 
One: Our souls magnify the holiness which dwells within us.
Two: And our spirits rejoice in the presence of the Holy One.
Three: Because we as women have been touched and called.
All: Yes, from this day forward all generations will call us blessed.
One: For great things have been done through us and those who went before us.
Two: Holy is our name and we have shown mercy and strength as women, from age to age.
Three: We have gathered our courage and steadfastness and worked to heal the brokenhearted with tenderness and care.
One: Yes, we have been hungry and have filled each other with good things.
Two: For we have kept our promises and journeyed and struggled in the hope of our dreams…touching and healing…laughing and crying…questioning and loving…
All: Yes, indeed by our living and our faithfulness, by our passion and our courage…all generations of women from this day forth will be blessed.
Sending Forth
Medley of your favorite, inclusive carols
© 2015 Women's Alliance for Theology, Ethics and Ritual (WATER). Planned by Diann L. Neu dneu@hers.com and Mallory Naake mallory@waterwomensalliance.org.