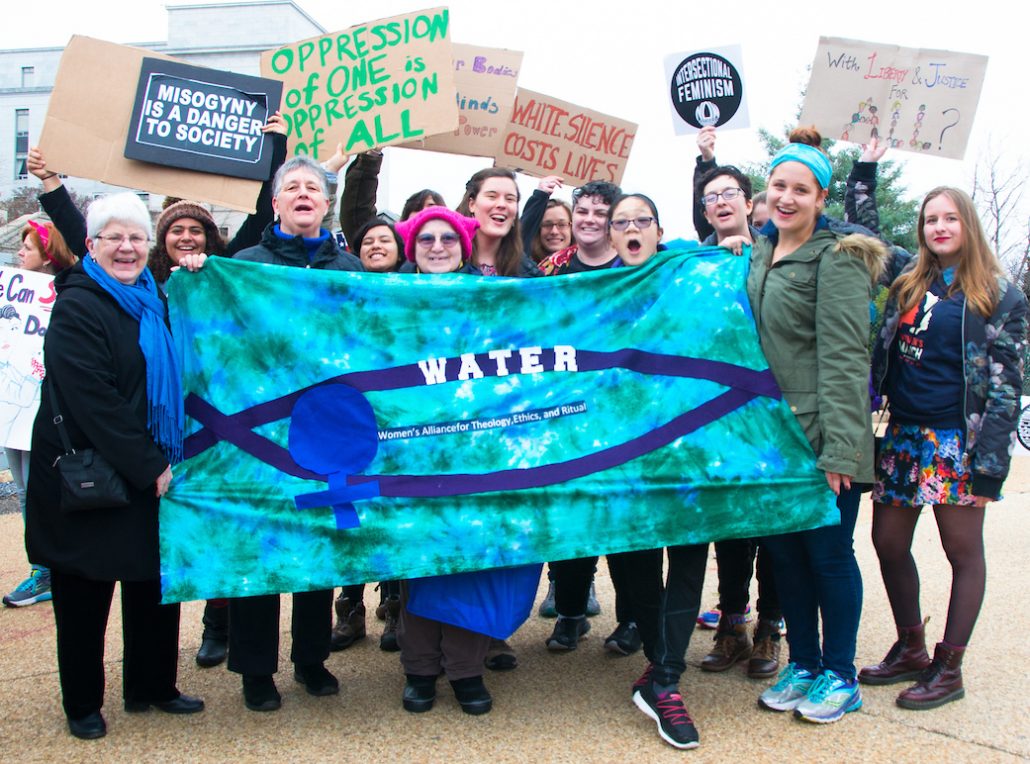 Welcome to a community of committed feminists,
activists, and theologians who work for social change
in religion and broader justice in the world.
Welcome to a global network where empowered women join together,
where the next generation of feminist scholars are nurtured,
where education, dialogue, and spirituality thrive,
where marginalized voices are heard and amplified.
Ways to get involved
Participate in a WATERtalk or monthly WATERmeditation.
Explore our website for the latest in feminist religious writing and events.
Discover WATERrituals for spiritual direction.
Give a gift to ensure this community and its work carries on.
Welcome home!
Blessings,   
Mary E. Hunt and Diann L. Neu | Co-founders and Co-directors    
Hannah Dorfman   Janaya Sachs  Heureuse Kaj  | Staff Associates
Joe Scinto  |  Volunteer